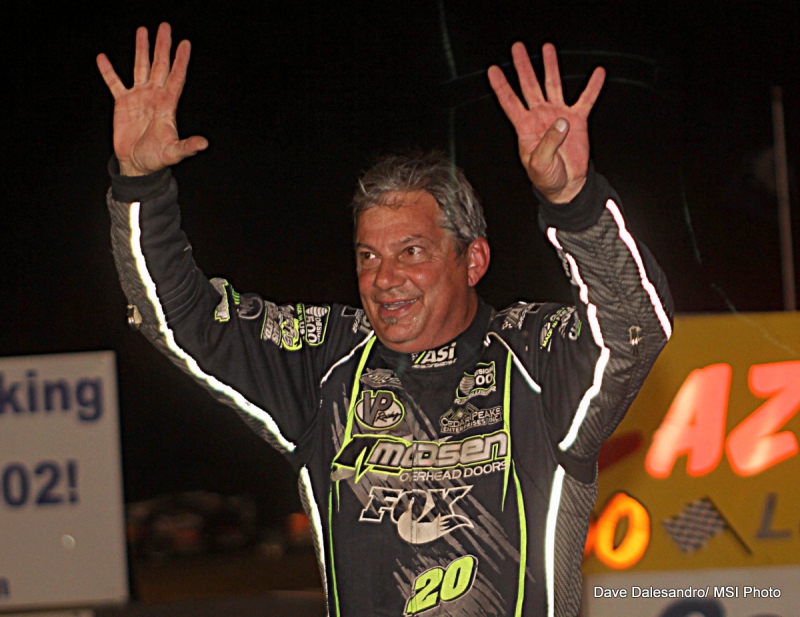 Albany-Saratoga 2018 Season Champions
Story By: Tom Biggie/Albany-Saratoga Speedway
Photos By: Dave Dalesandro/RacersGuide.com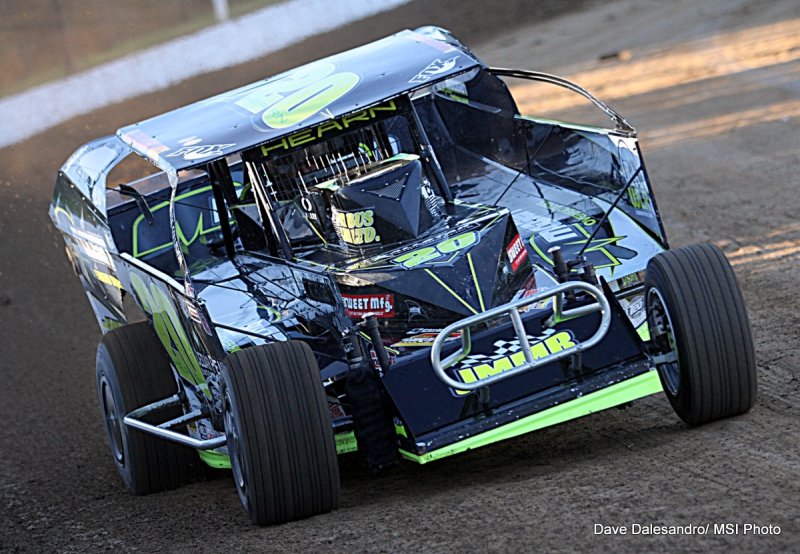 MALTA, NY – There were a lot of memorable moments at Albany-Saratoga Speedway during the 2018 season, but nothing can compare to "Championship Night," when the point races in the three major divisions at the historic Malta track went right down to the wire, and even down to the final lap.
When the night was over, Brett Hearn (modifieds), Tim Hartman Jr. (sportsman), Kenny Martin Jr. (pro stocks), Randy Miller (street stocks), Steve Ryan (dual cam four-cylinders) and Johnny Bennett (single-cam four-cylinders) were all wearing crowns.
Because of a rash of rainouts during the regular season, Albany-Saratoga Speedway promoter Lyle DeVore ran extra-distance, double-point features for both the modifieds and sportsman on "Championship Night," as well as double features for the pro stocks. Those events kept the fans on the edge of their seats.
Hearn had a comfortable lead going into "Championship Night," but luck wasn't on his side. On lap 19 of the 40-lap feature, something in the rear end of his modified broke, and he was done for the night, officially finishing 24th.
That left the door open for Marc Johnson to wrestle the title away from Hearn. But Johnson suffered mechanical problems of his own, and even though he was still running at the end, could only manage a 10th place finish, when seventh or better would have given him the title.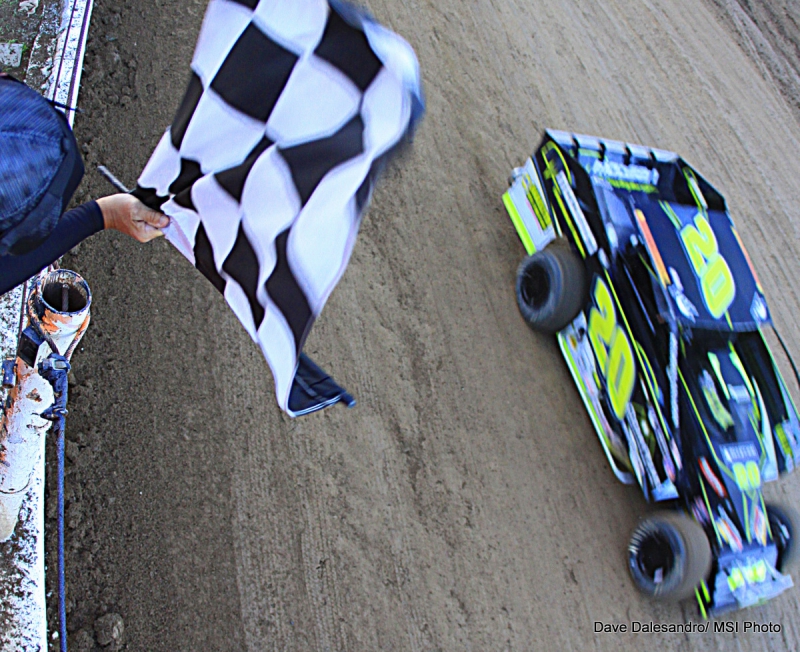 That allowed Hearn to win the ninth championship of his career at Albany-Saratoga by 10 points. The first came in 2002, when he tied the track record with 12 wins. In 2018, Hearn only had two wins in the evenly-balanced modified division, which saw 10 different winners, but those two wins proved to be just enough to allow Hearn to retain the championship.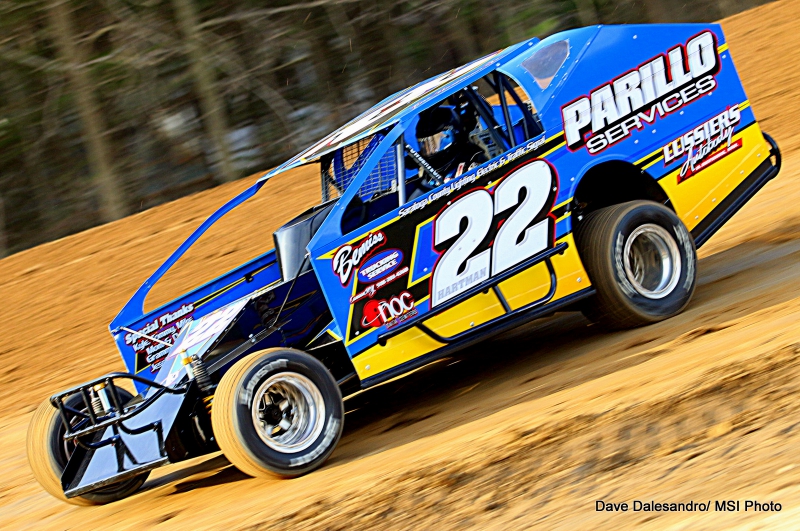 Hartman Jr.'s situation was a little more precarious, as he went into the final night with a slim lead over Connor Cleveland. And to make matters worse, Cleveland came away with the win in the 40-lap feature. But Hartman Jr., who admitted after the race that he was driving defensively, came across the finish line fourth, which allowed him to beat Cleveland by just six points.
The championship was the first of Hartman Jr.'s career at Albany-Saratoga, and he and his father, Tim Hartman Sr., became the first father-son duo in the history of the track to win sportsman titles.
With the pro stocks running double features on the final night, Martin also knew he had to be conservative, and used a pair of top-five finishes to finish 14 points ahead of Jason Corbin.
Winning his fourth career title at Malta had been Martin's focus all year. When the DIRTcar Pro Stock Series rolled into the track, Martin ran Dave DePaulo's car so he could keep his own car fresh for the championship chase.
Randy Miller used a seven-win season to outduel 2017 champion Al Relyea for the crown in the street stock division. Those two never failed to put on a show, especially on the night when they engaged in a mini demolition derby on the backstretch after c oming together while battling for a victory.
POINT RACES
MODIFIEDS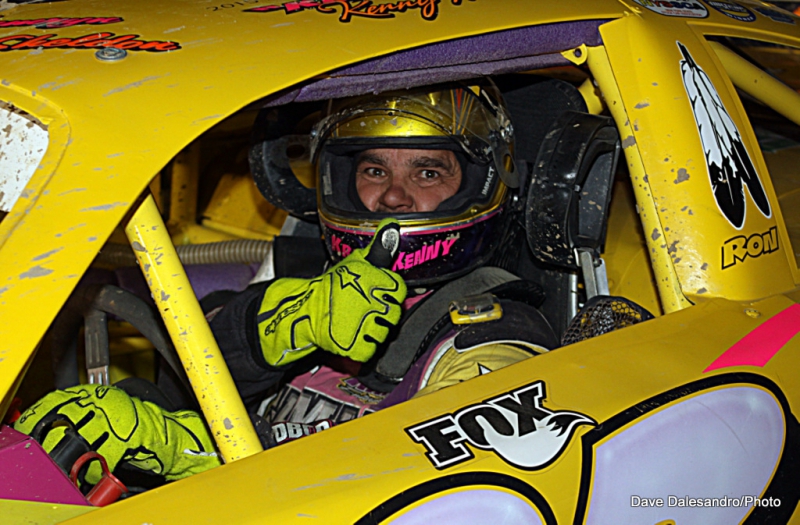 1, Brett Hearn, 812; 2, Marc Johnson, 802; 3, Ronnie Johnson, 786; 4, Ken Tremont Jr., 764; 5, Matt DeLorenzo, 754; 6, Jessey Mueller, 711; 7, Keith Flach, 684; 8, Bobby Hackel IV, 652; 9, Jack Lehner, 637; 10, Bodie Bellinger, 636.
SPORTSMAN
1, Tim Hartman Jr., 840; 2, Connor Cleveland, 834; 3, Chris Johnson, 798; 4, Jason Gray, 739; 5, Daryl Nutting, 729; 6, Chad Edwards, 704; 7, Jeremy Pitts, 692; 8, Andrew Buff, 692; 9, Robert Bublak Jr., 671; 10, Scott Duell, 652.
PRO STOCKS
1, Kenny Martin Jr., 760; 2, Jason Corbin, 746; 3, Chuck Dumblewski, 675; 4, Josh Coonradt, 673; 5, Kim Duell, 673; 6, Norm Loubier, 652; 7, Brandon Emigh, 599; 8, Nick Arnold, 598; 9, Dan Older, 593; 10, Darrell Older, 493.
STREET STOCKS
1, Randy Miller, 750; 2, Al Relyea, 738; 3, Damon Anderson, 672; 4, Scott Lawrence, 653; 5, John Hayes, 580; 6, Phil Arnold, 527; 7, Mark Burch, 521; 8, John Filarecki, 512; 9, Jimmy Duncan, 480, 10, Pete Vila 462.
FOUR-CYLINDERS
Dual cam: 1, Steve Ryan, 506; 2, PJ Bleau, 486; 3, David Frame, 464; 4, Jason Lang, 422; 5, Jared Powell, 414.
Single cam: 1, Johnny Bennett, 498; 2, Robert Garney, 496, 3, Tyler Burch, 390; 4, Dave LaBarge 365; 5, Cordell Younger, 354.