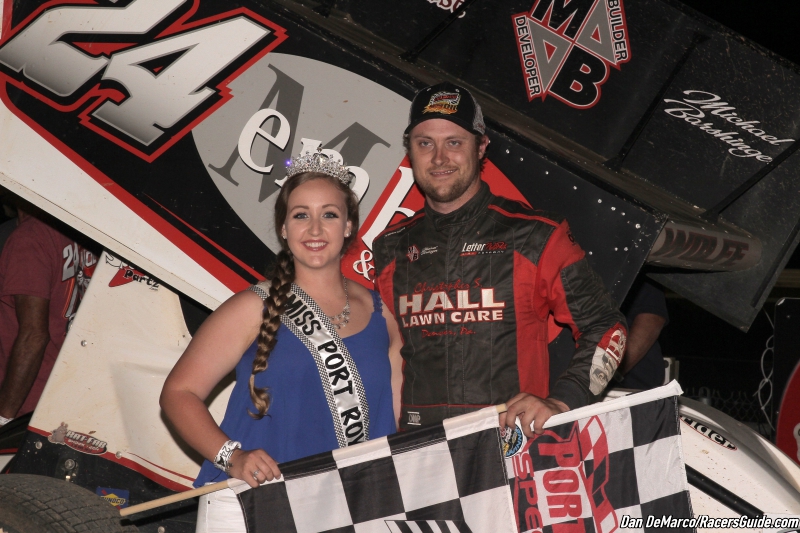 WOLFE WIRES PORT ROYAL FIELD FOR THIRD WIN OF '18
Story By: Port Royal Speedway
Photos By: Dan DeMarco/RacersGuide.com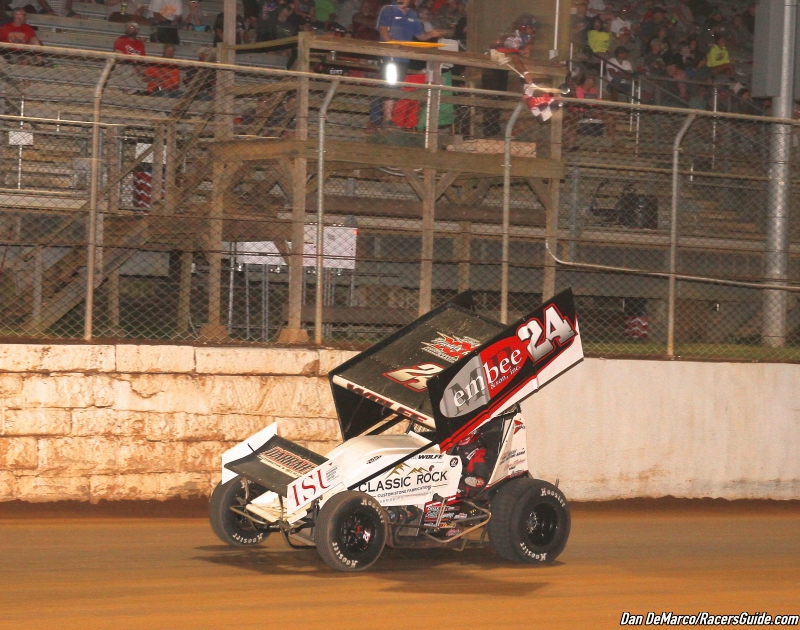 Logan Wagner had the pole for the 25 lap 410 sprint main with Wolfe starting second.
And the pair bounced off of one another moments after the green fell as they raced up the frontstretch.
This allowed Wolfe to blast into control in the first turn in the top groove while Wagner had to take time to straighten out his machine as he entered the corner.
Wolfe was blistering the track in the midst of traffic with seven laps down when the red flag appeared for a backstretch flip by Trey Starks.
Wagner and Greg Hodnett followed for the restart and on open track Wolfe catapulted away, already up to a 3.1 second lead on lap 13.
But at the same time he again entered lapped traffic and this allowed Wagner to close in dramatically and cut the advantage to .376 seconds with five laps to go as the pair raced virtually nose to tail around the oval.
And than a caution flag on lap 20 broke up the battle and saw Wolfe jet away on the restart to pick up the victory by 2.536 seconds.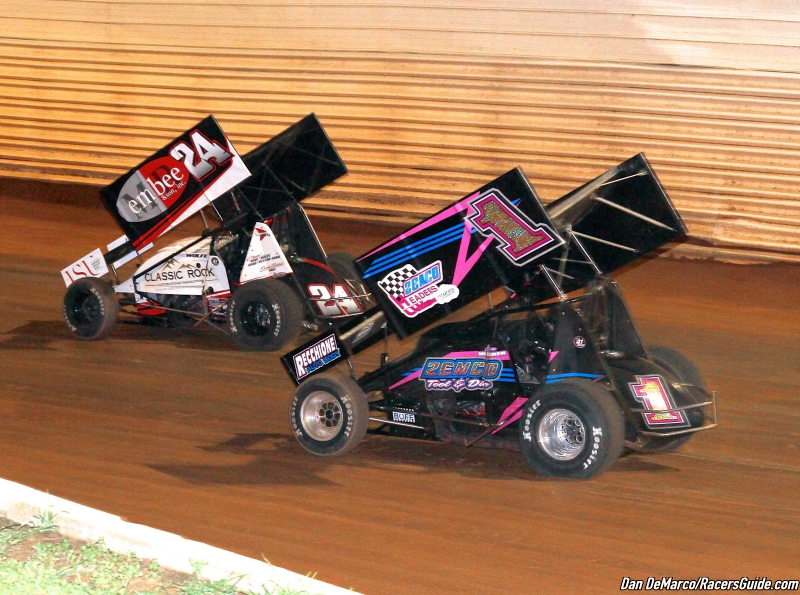 Wagner was second followed by Hodnett, ninth starter Blane Heimbach and 10th starter Anthony Macri.
Sixth through 10th went to Paul McMahan, Brock Zearfoss, Mike Wagner, Dylan Cisney and Tyler Reeser.
Heats went to Wolfe, Reeser and Logan Wagner.
Bill Powell took the lead from Jason Zook on the second lap to run to the 15-lap xtreme stock win.
Charlie Bryner rode home second followed by Zook, 17th starter Dustin Hoffman and Ryan Zook.
Keep up to date on all the latest speedway news and information by visiting the speedway's official website at www.portroyalspeedway.com or by following the oval on facebook and twitter.