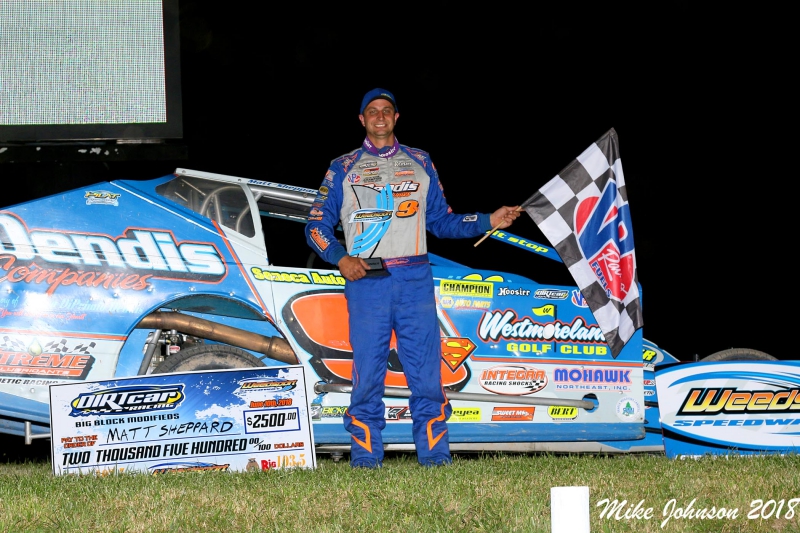 VP Racing Fuels Returns as the Official Fuel of Weedsport Speedway
Story By: Dan Kapuscinski/Weedsport Speedway
Photos By: Mike Johnson & Mark Ranalletta/RacersGuide.com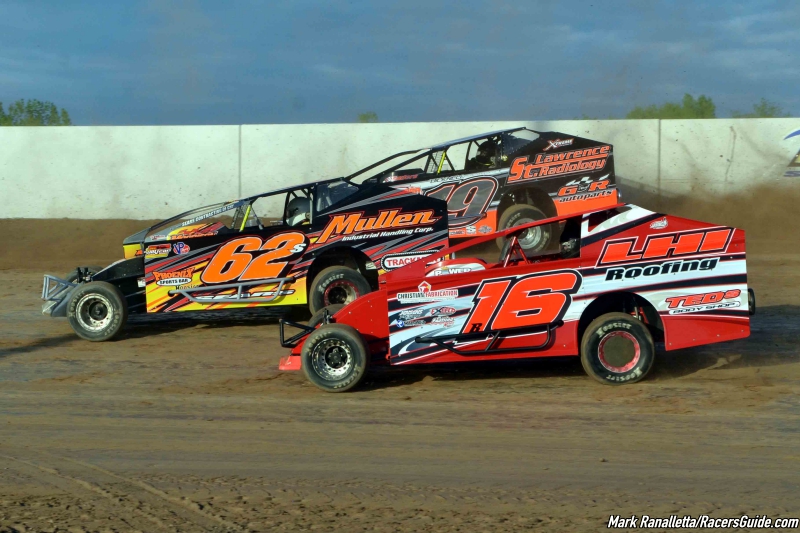 WEEDSPORT, NY (December 3, 2018) – VP Racing Fuels, the world leader in race fuel technology, will return as the official fuel of Weedsport Speedway in 2019.
Sporting one of the most diverse schedules in all of short track racing, Weedsport Speedway will see a total of nine events competing under the VP Racing Fuels banner.
"We are excited to have VP back once again for the 2019 racing season," said Weedsport Speedway promoter, Jimmy Phelps. "Their products, support, and commitment to northeast short track racing is second to none. We rely on their performance in our racecars, and we are proud to fly the VP colors at Weedsport."
VP Racing Fuels is now recognized as the world leader in race fuel technology, with a catalog of more than 70 fuel blends and a growing roster of VP-fueled championships across the entire spectrum of motorsports.
VP's reputation for product quality, along with superior service and technical support, has helped secure 60+ series and sanctioning bodies under its banner.
VP supplies much more than just "race gas," with performance fuels of all types including racing gasoline, racing methanol, nitromethane, small engine fuels, hobby fuels, storage fuels and essentially any application requiring custom formulation for specific performance characteristics. For more information visit VP Racing Fuels online at www.vpracingfuels.com.
For a full 2019 schedule and Weedsport Speedway information be sure to visit online at www.weedsportspeedway.com. Fans can also FOLLOW on Twitter @WeedsportSpdwy and LIKE on Facebook at www.facebook.com/weedsportspeedway.
Interested in seeing your company listed in our press releases? Be sure to call the Weedsport Speedway office at (315) 834-3067 for sponsorship and advertising information.
About Weedsport Speedway: Officially opened for the first time on July 24, 1955 – the Weedsport Speedway 3/8 mile dirt oval has produced a legendary list of drivers and champions including Will Cagle, Danny Johnson, Bob McCreadie, Alan Johnson, Jack Johnson, and Dave Lape to name a few. In 2018, Weedsport introduced the all-new Weedsport Kartway, just outside of the Speedway's main pit area, to begin to foster the next generation of racers, crew members and race fans. Together, Weedsport Speedway and Kartway are excited to bring fans and followers a schedule of 15 racing events in 2019, hosting everything from Karts and Sprint Cars, to Late Models and Modifieds, Pro Stocks and Micro Sprints, even Flat Track Motorcycles. Couple the racing with state-of-the-art camping and track amenities, unmatched on-site television production capabilities, plus the ability for large scale concert productions and Weedsport is one of the marquee entertainment venues in the country.