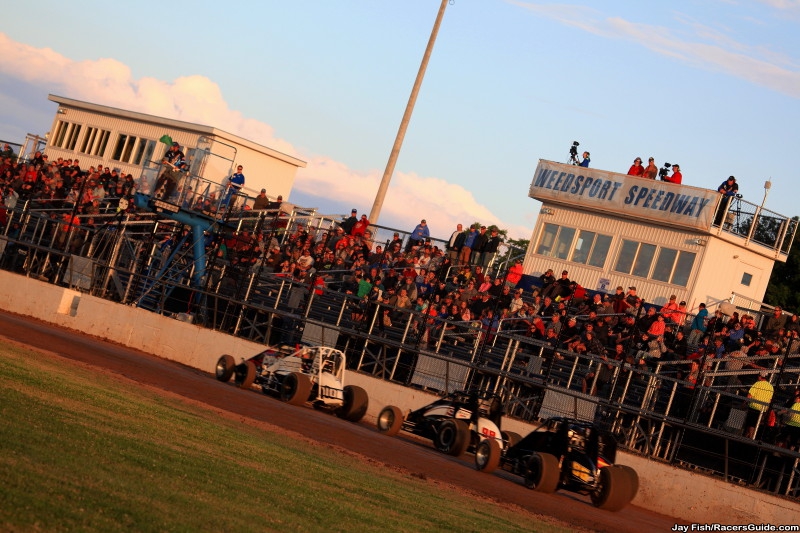 USAC National Sprints to Make Historic First Trip to Weedsport Speedway on June 19
Story By: Dan Kapuscinski/Weedsport Speedway
Photos By: Jay Fish & Mark Ranalletta/RacersGuide.com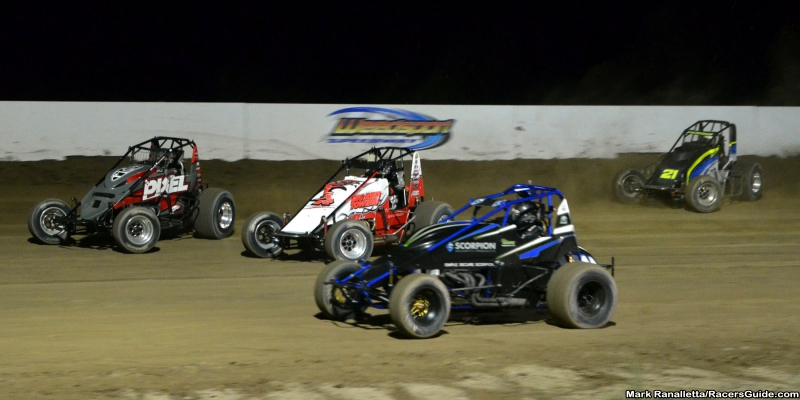 WEEDSPORT, NY (November 15, 2017) – For the first time in Weedsport Speedway's storied history, the USAC AMSOIL National Sprint Car tour will visit the New York State 3/8-mile showcase facility on Tuesday, June 19.
Coming to Weedsport Speedway as a part of the six race Eastern Storm schedule which includes Grandview, Williams Grove, Port Royal, Susquehanna, and Bridgeport Speedways; USAC's highly anticipated visit to The Port will be the first stop for the tour in the state of New York since 2006.
"As we try to propel Weedsport Speedway further into the national spotlight, it is important to us to bring the top series here for our local fans," said Weedsport Speedway Promoter, Jim Phelps. "USAC fits that perfectly with its history and prestige and we have fans here who want to see USAC wingless sprints come back to New York."
Since 1955, Weedsport Speedway has hosted some of the greatest drivers and racing series in the country, but never the famed United States Auto Club.

Hosting nearly 50 national sprint car events during the year, across a dozen states from California to Florida, the USAC AMSOIL National Sprint Car tour brings the very best in non-wing sprint car racing to each of its venues.
The series most recently went on a five-race tour through Arizona and California from November 3-11 with Thomas Meseraull, Chase Stockton, Brody Roa, and Kevin Thomas Jr. all going to victory lane.
Following the western tour, Chris Windom was declared the USAC AMSOIL National Sprint Car champion, his first national sprint car championship, by only six points over Justin Grant. Windom's title comes one year after claiming the USAC Silver Crown championship.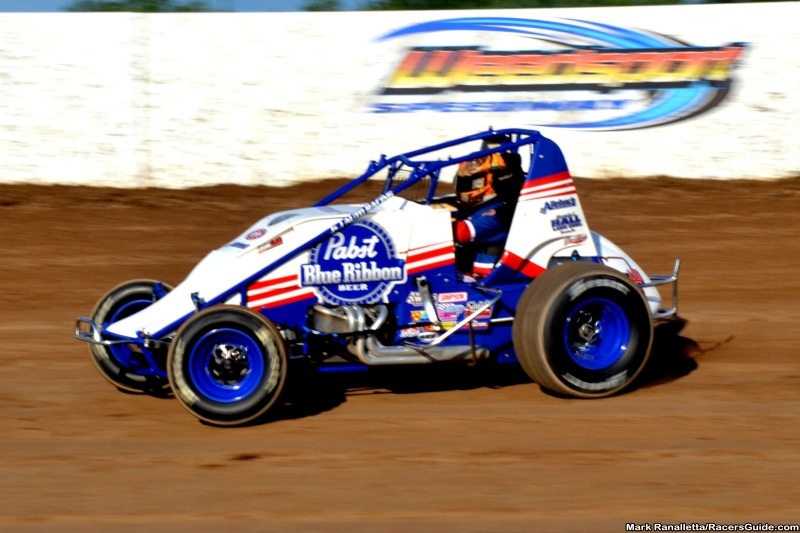 Windom and Grant topped Thomas Jr., Tyler Courtney, and Stockton in the race for the title.
USAC's announced visit to Weedsport comes just one month following news of the American Flat Track Series coming to The Port in July, making Weedsport Speedway one of the more diverse racing facilities in all of New York.
"We have an exciting 2018 season in store," said Phelps. "Our fans deserve to see the best in short track racing, whether it be on four wheels or two, and we aim to continue to work to make that happen. We will have more information on our full schedule soon, but we could not be more excited about these recent developments with USAC and the American Flat Track Series."
For more information on USAC, be sure to visit online at www.usacracing.com.
Fans can visit Weedsport Speedway at the upcoming Northeast Racing Products Trade Show, running from November 17-18 at the New York State Fairgrounds.
The Northeast Racing Products Trade Show will run from 11 a.m. to 8 p.m. on November 17 and 10 a.m. to 8 p.m. on November 18. For more details on the show visit online at www.northeastracingproducts.com.
For more information on Weedsport Speedway, visit online at www.weedsportspeedway.com, follow on Twitter @WeedsportSpdwy and LIKE on Facebook.
Interested in seeing your company listed in our press releases? Be sure to call Tana at the Weedsport Speedway office at (315) 834-3067 for sponsorship and advertising information.
About Weedsport Speedway: Purchased in 2013 by Al Heinke, Weedsport Speedway has returned to a real racers track, providing a complete venue for racers, their families and friends, and for the fans looking for motorsports entertainment. Officially opened for the first time on July 24, 1955 – the Weedsport Speedway 3/8 mile dirt oval has produced a legendary list of drivers and champions including Will Cagle, Danny Johnson, Bob McCreadie, Alan Johnson, Jack Johnson, and Dave Lape to name a few. Today the facility welcomes the best of the best in dirt short track racing from the Craftsman World of Outlaws Sprint Car Series to the Super DIRTcar Series Big Block Modifieds along with the DIRTcar 358-Modifieds, Sportsman, Pro Stocks, and more. While racing entertainment is the focal point, Weedsport Speedway has gone the extra mile in welcoming Weedsport Productions, which brings the facility full circle with a dedicated digital entertainment team for web, television, and on site screen usage.