Tracey Road Equipment Continues Support of Weedsport Speedway
Story By: Dan Kapuscinski/Weedsport Speedway
Photos By: Mike Johnson & Dave Dalesandro/RacersGuide.com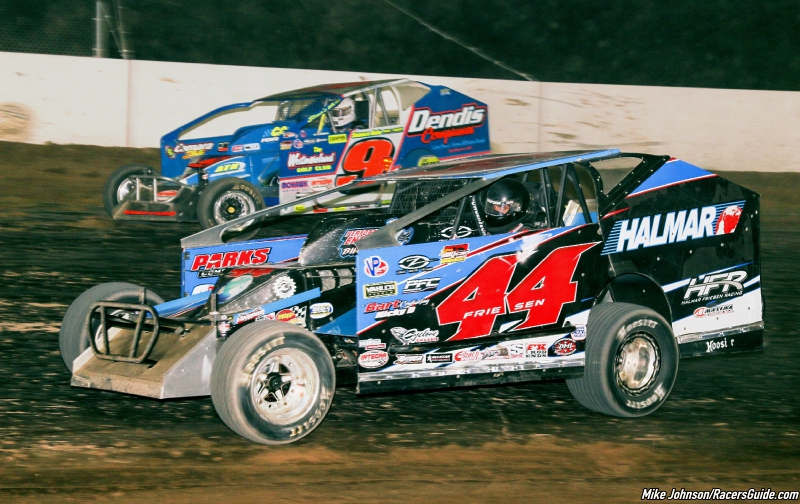 WEEDSPORT, NY (January 4, 2018) – Weedsport Speedway's 11-race special event schedule will once again see support from the premiere heavy-duty truck and construction equipment dealership in New York State, Tracey Road Equipment.
Offering a complete range of new & used sales and rental equipment, as well as full service, parts, warranty, and financing capabilities, Tracey Road Equipment provides the best trucks and machines that will increase your uptime, decrease your downtime, provide you with a low cost of ownership, and facilitate high productivity.
"All that we offer at Weedsport Speedway would not be possible without fantastic partners like Tracey Road Equipment," said Weedsport Speedway promoter, Jimmy Phelps. "We're excited to work with the team at Tracey Road Equipment and ready to beat the cold and warm-up with some racing at The Port in 2018."
Serving municipalities and highway & construction professionals in the Capital District, Central, and Western New York markets, Tracey Road Equipment represents a full range of trucks, trailers, machines, and attachments from some of the leading manufacturers in the industry.
To learn more about all that Tracey Road Equipment has to offer visit them online at www.traceyroad.com, on Facebook at www.facebook.com/TraceyRoad, or call their Syracuse location on 6803 Manlius Center Road in East Syracuse at (315) 437-1471.
For more information on Weedsport Speedway, visit online at www.weedsportspeedway.com, follow on Twitter @WeedsportSpdwy and LIKE on Facebook.
Interested in seeing your company listed in our press releases? Be sure to call Tana at the Weedsport Speedway office at (315) 834-3067 for sponsorship and advertising information.
About Weedsport Speedway: Purchased in 2013 by Al Heinke, Weedsport Speedway has returned to a real racers track, providing a complete venue for racers, their families and friends, and for the fans looking for motorsports entertainment. Officially opened for the first time on July 24, 1955 – the Weedsport Speedway 3/8 mile dirt oval has produced a legendary list of drivers and champions including Will Cagle, Danny Johnson, Bob McCreadie, Alan Johnson, Jack Johnson, and Dave Lape to name a few. Today the facility welcomes the best of the best in dirt short track racing from the Craftsman World of Outlaws Sprint Car Series and the USAC National Sprint Cars, to the Super DIRTcar Series Big Block Modifieds along with the DIRTcar 358-Modifieds, Sportsman, Pro Stocks, and more. While racing entertainment is the focal point, Weedsport Speedway has gone the extra mile in welcoming Weedsport Productions, which brings the facility full circle with a dedicated digital entertainment team for web, television, and on site screen usage.