The First Race of 2017
Story By: Hunter Horton/RacersGuide.com
Photos By: Pete MacDonald/RacersGuide.com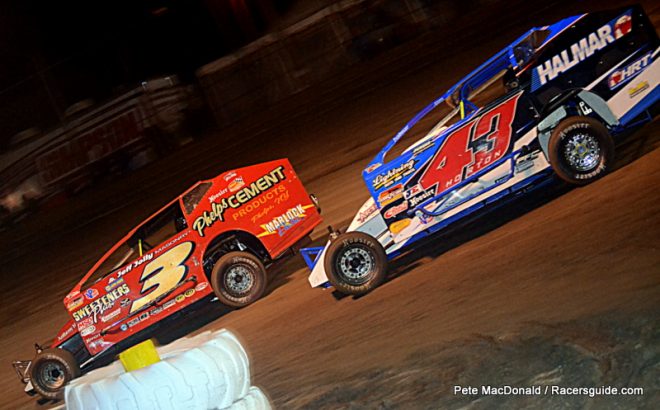 The day is finally here, the first race of 2017 for the 43 Halmar Racing Team. We started our morning by getting up at like 8:00 AM and getting our good friend John Stangle ,after we met up with Stangle, Dad and I went next door to go get some coffee and talk about what was going to happen for the day.
Dad would head over to the race track for the day so my friend Matt (Stangle) and I went driving around to see what else there is to do down here. There is not much down here by our hotel at all! We finally found a Jeep dealer to go check out some new Jeep's, after that we drove we drove around for a little while more. 
We stopped at the Charile Horse Restaurant for lunch. Then John, Matt and myself stopped at the Royal Floridian to go chat with Joey & Pete MacDonald from New Egypt Speedway, and that was a lot of fun.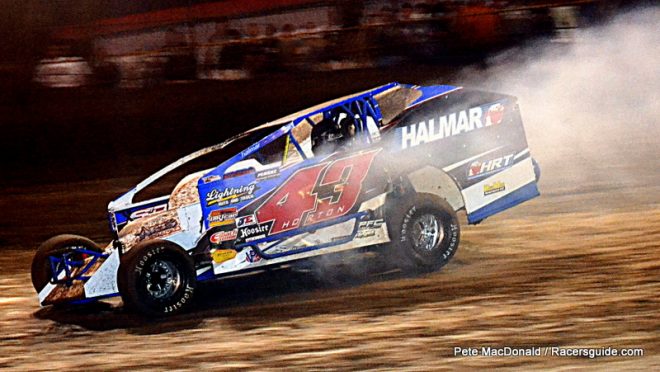 After we finished talking to them we went back to our hotel rooms and changed and then we headed over to Volusia for Night #1 of the DirtCar Nationals! Dad was in the first group for hot laps/time-trials, he set QuickTime in his group overall all landing him on the pole for the 1st heat. He ended up winning his heat by a lot. After that we went up to watch the rest of the modified heats. 
Finally they called us over to redraw we ended up getting a ride over to the infield from Max Mclaughlin. He is a great kid, I enjoy talking to to him. Dad redrew 3rd. Surprisingly is good for dad because he usually draws last! 
Come feature time, Dad took the lead on lap 29 after Mario Clair broke and then with four to go an oil line came loose to knock us out of the race. I really think we had that one. 
We will just have to regroup and try again tomorrow!