Seven Outlaws to Compete in Dirt Late Model Dream XXIII
Press Release By: KAYLA MAY / WOO LATE MODEL SERIES MEDIA
Photos By: RACERSGUIDE.COM PHOTO STAFF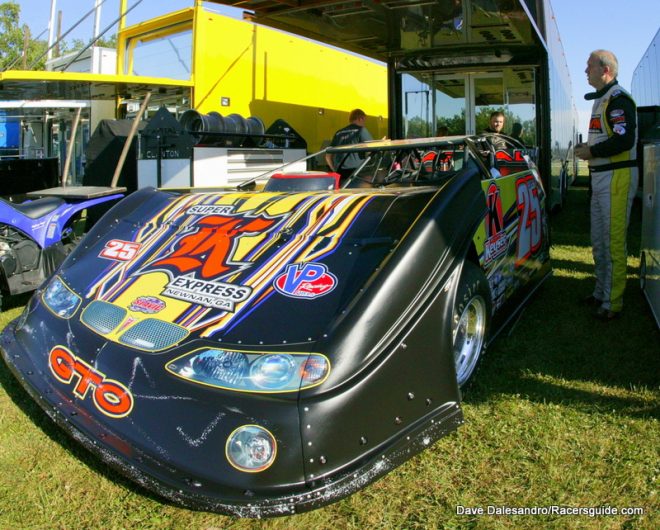 CONCORD, N.C.- June 8, 2017- The best Late Model drivers in the world are congregating in Rossburg, OH this week in hopes of winning one of the most prestigious races in dirt Late Model racing- the Dirt Late Model Dream XXIII at Eldora Speedway on June 8-10. The purse for this event is 10 times larger than most Late Model events, with a $100,000 payday for the winner, atop bragging rights for winning the crown jewel. Seven World of Outlaw Craftsman® Late Model Series drivers will bring their A-game in hopes of claiming the big check or at least a piece of the purse.
Our Players:
Shane Clanton
Series veteran Shane Clanton is no stranger to Victory Lane at Eldora's crown jewel events; he has previously won the Dirt Late Model Dream (2012) and the World 100 (2008). Clanton's last four attempts at the Ohio half-mile have placed him among the top-ten each time. Over the years, Clanton has competed in the Dream 10 times, his first being in 2004. He has finished among the top-10 five times, including one win and a third-place finish in 2008.
Tyler Erb
This year will be Tyler Erb's fourth time entering a big money show at Eldora Speedway. His last two attempts were during the 2016 World 100 and the 2015 Dirt Late Model Dream. Although Erb hasn't made the show in the past, this season is by far the young gun's best season to date and equally his best chance at shaking things up at the Big E.  Additionally, Erb has already taken the track at Eldora once this year for an American Late Model Series event on May 28, where he ultimately finished sixth. It never hurts to have a few extra laps on the half-mile clay headed into the big show this coming weekend.
Frank Heckenast Jr.
Frank Heckenast Jr.'s best World of Outlaw Craftsman Late Model Series finishes so far this season have both been on 3/8-mile clay ovals. He finished one spot shy of claiming a top-five at Screven Motor Speedway and at LoneStar Speedway. While the half-mile clay oval at Eldora Speedway may be a little larger than what Heckenast has preferred running on this season, he is no stranger to the track. His last start in the Dirt Late Model Dream was in 2011 when he finished 25th, but the Illinois-native has started in features at the track 21 times since then. Heckenast's most recent finish at Eldora was a 17 during the 2016 World 100.
Chris Madden
Chris Madden has finished among the top-10 eight of his 12-total-enters at the Dirt Late Model Dream. His best finish during the crown jewel event was a fourth-place finish in 2010.  Madden has been a dominant force in the Late Model industry for a while, but 2017 marks his first full-season run as a full-time driver with a national touring series. With several new tracks under his belt this year, the overall gained knowledge and experience from a national tour is immeasurable. We expect Madden and his crew to appear at Eldora this week in full-force as this event is listed as his favorite race (alongside the World 100) and his favorite track.
Devin Moran
Devin Moran is one of the top dogs among the young drivers in the Late Model division. Last year at the Dirt Late Model Dream, Moran finished seventh in the feature, improving 20 positions from the prior year. Devin's aggressive driving style, paired with his father Donnie's notebook from Eldora, is a surefire shot for a successful run at the half-mile. Moran currently has an impressive one Series win, four top-fives and nine top-10 finishes during his Rookie campaign with the World of Outlaws.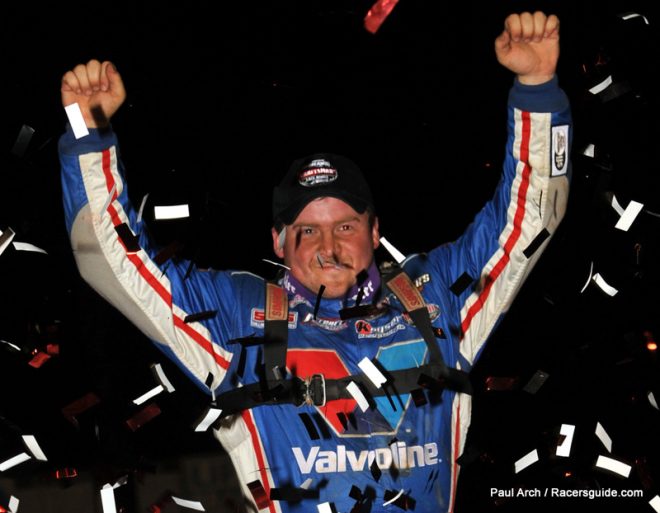 Brandon Sheppard
Rocket1 driver Brandon Sheppard is a favorite for this year's Dirt Late Model Dream. Sheppard is a powerhouse at tracks all over the nation, and in 2017 he earned a new ride with arguably the best team in the nation, Mark Richards Racing. Sheppard has won two preliminary events at Eldora crown jewels in his last four starts. The Rocket1 team also has a storied past at the famed dirt track with their best finish being the runner-up in the Dream last year.
Brian Shirley
Brian Shirley had one of the most successful runs during the 2016 Dirt Late Model Dream, but looking at his finish during the 100-lap event you would never know. He was the overall fast qualifier for the three-day show with a 15.310 lap time during Thursday's time trials. And he went on to get a win and a second during his heat races for the preliminary shows, ultimately finishing fourth and fifth during the pair of 25-lap feature races on Thursday and Friday. Come the final day of the crown jewel, however, Shirley would settle for a 23rd-place finish due to some bad luck during his heat race and the main event. This year, Shirley looks to repeat his early success from the 2016 Dream and hopefully dodge any bad luck that comes his way.

The World of Outlaws Craftsman® Late Model Series is brought to fans across the country by many important sponsors and partners, including: Arizona Sport Shirts (Official Apparel Company), Textron Off Road (Official Side-by-Side Vehicle), Craftsman (Official Tool), Extended Stay America (Official Hotel), Hoosier Racing Tire (Official Tire), Morton Buildings (Official Building), Sears (Official Home Store),  The Kenny Wallace Dirt Racing Experience (Official Racing Experience, VP Racing Fuels (Official Racing Fuel) and DirtonDirt.com (Hard Charger Award); in addition to contingency sponsors, including: Cometic Gasket, Comp Cams, Edelbrock, JE Pistons, JRI Shocks, MSD, Penske Shocks, QA1, QuarterMaster, Superflow Dynos and Wrisco Aluminum (Exclusive Racing Aluminum); along with manufacturer sponsors, including: Capital Race Cars, Integra Shocks, Impact Racing Products, Intercomp, Racing Electronics, Rocket Chassis and TNT Rescue.
Founded in 1978, the World of Outlaws®, based in Concord, N.C., is the premier national touring series for dirt track racing in North America, featuring the most powerful cars on dirt, the World of Outlaws Craftsman Sprint Car Series and the World of Outlaws Craftsman Late Model Series. Annually, the two series race nearly 140 times at tracks across the United States and Canada. CBS Sports Network is the official broadcast partner of the World of Outlaws. DIRTVision® also broadcasts all World of Outlaws events over the Internet to fans around the world. Learn more about the World of Outlaws.