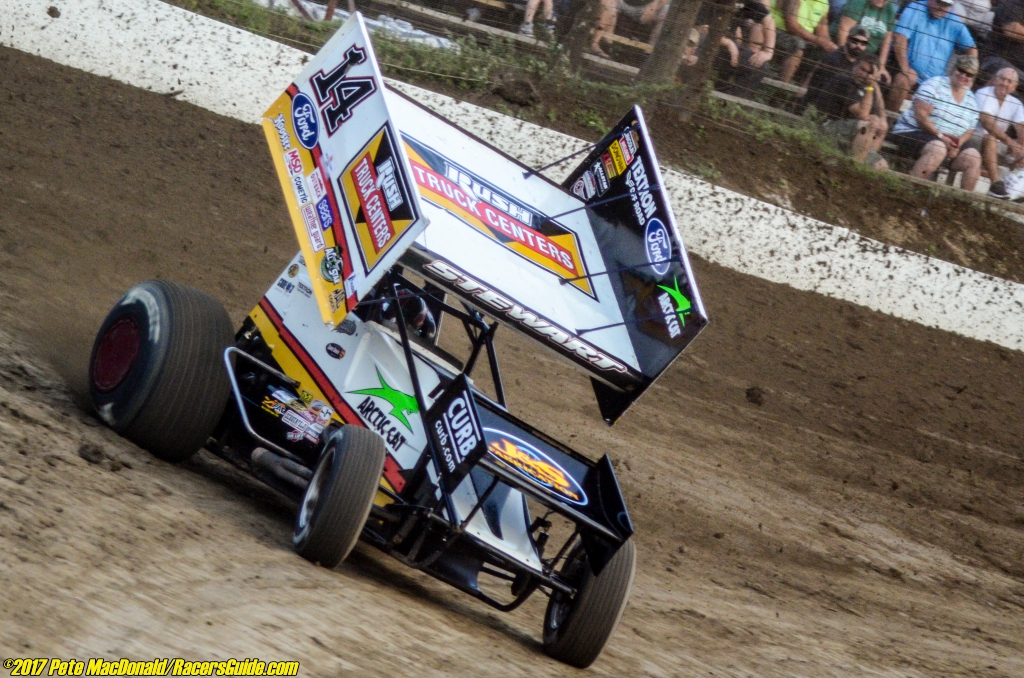 LEVAN Machine & Truck Equipment present. . .
"SMOKE ON THE HILL 2" BACK TO GRANDVIEW SPEEDWAY;
TONY STEWART & RICO ABREU JOIN ALL STAR SPRINTS IN THUNDER SHOW THURSDAY, AUGUST 23
Story By: Bob Miller/TOTH
Photos By: Pete MacDonald/RacersGuide.com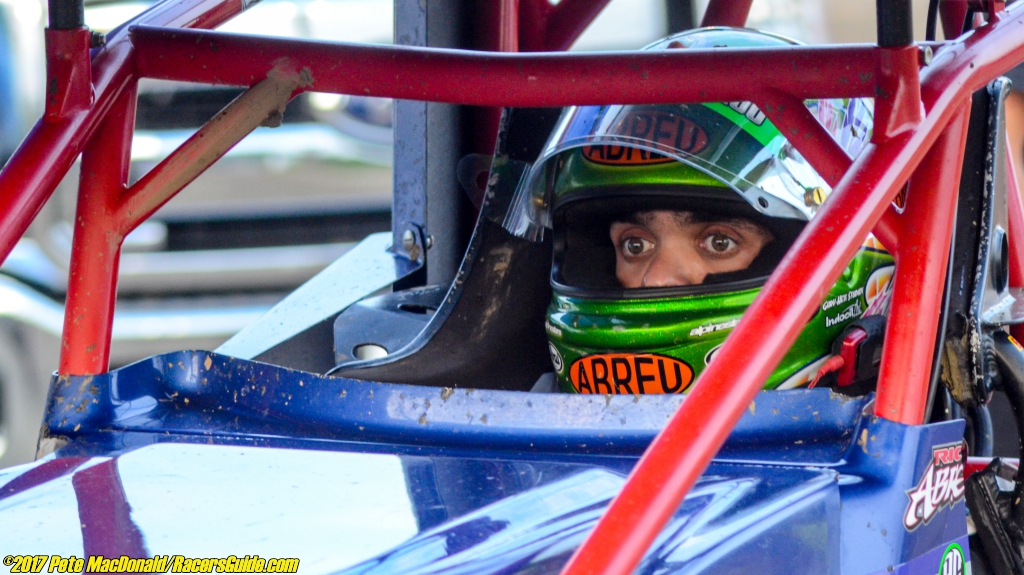 BECHTELSVILLE, PA (July 24, 2018) – Two of the country's most popular drivers return to 'The Hill' in a special event of epic proportions.
When the NAPA Auto Parts Thunder on the Hill Racing Series heads to Grandview Speedway on Thursday, August 23, three-time NASCAR Cup Champion Tony Stewart and two-time Chili Bowl Nationals champion, Rico Abreu, will strap into a 410 sprint car and compete with the Arctic Cat All Star Circuit of Champions.
Brought to you by Levan Machine & Truck Equipment, you'll find "Smoke on the Hill 2" and Rico Abreu when the green flag falls for the fourth Annual Thunder Cup — a 35 lap, $5,000 to win 410 sprint car special event. Also on the program will be the 358 NASCAR Modifieds competing in a series of qualifying events leading up to the 30 lap, $3,000 to win feature event. Jeff Strunk driving the Glenn Hyneman #126 won the previous Thunder modified feature, after stating last in the field of twenty-four starters.
Levan Machine & Truck Equipment located in Fleetwood, PA (just outside of Reading, PA) is part of the Thunder on the Hill family of sponsors. Levan Machine & Truck Equipment is a full-service machine shop and custom truck up-fitting center for Central Pennsylvania. Levan also provides a full line of truck bodies, van interiors, and utility and service bodies. They are the local Boss Snowplow distributor including snowplows and salt spreaders; a Knapheide retailer for truck bodies and lift gates, and a Weatherguard distributor for van and truck interior products. Levan Machine & Truck Equipment also provides repair as an ASE Blue Seal recognized service location. For full details on all of Levan Machine & Truck Equipment products and services log onto www.levanmachine.com
The Levan Machine & Truck Equipment Thunder Cup visit will mark Tony Stewart's third in-action racing appearance at the Grandview Speedway — located about 50 miles south of NASCAR mainstay, Pocono Raceway. Back on July 3, Stewart rallied home with a solid fourth-place finish at Grandview, following Kyle Larson, Greg Hodnett and Kasey Kahne to the checkered flag.
"As a sprint car fan, Grandview is one of the most exciting tracks to watch a sprint car race. I cannot wait to get my [No.] 14 car unloaded on the Hill. The competition will be nothing short of spectacular. I hope we can have a good night and put ourselves in a position to compete for the win," said Stewart.
Abreu, one of the most exciting and most popular Sprint Car drivers in the country is anxious to get to the Berks County dirt track.
Stewart and Abreu join more than twelve full-time Arctic Cat All Stars competitors, but while the All Stars bring an elite group of drivers, a battalion of Central Pennsylvania's top stars are prepared to defend their home turf – and when the greatest Sprint Car drivers in the world do battle it is sure to be unpredictable, especially "on the hill".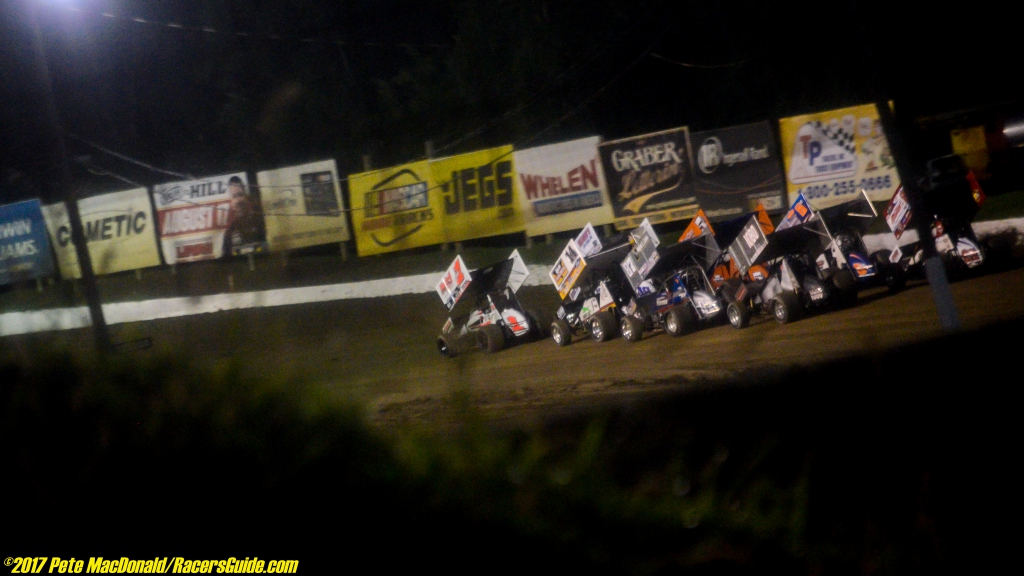 Expected top guns include nine-time Grandview 410 Sprint Car winner and six-time Thunder on the Hill Champion, Greg Hodnett; along with past Thunder Cup winner Danny Dietrich, Ryan Smith, Lucas Wolfe, Freddie Rahmer, Alan Krimes, Brandon Rahmer. While series regulars include Chad Kemenah, Carson Macedo, Aaron Reutzel, Dave Blaney, Jac Haudenschild, and Paul McMahon
Additional news and updates about this event will be available on all of the NAPA Auto Parts Thunder on the Hill Racing Series social media channels.
NAPA Auto Parts continues their long run with the Thunder on the Hill Racing Series as the title sponsor joined by Pioneer Pole Buildings, Levan Machine and Truck Equipment, Quaker Steak & Lube, and GALCO Business Communications.
*NASCAR Points event
Grandview Speedway
GPS USERS: 43 Passmore Road, Bechtelsville, PA 19505
Located less than a mile off Route 100, 10 miles north of Pottstown, PA
Speedway Phone: 610-754-7688
Thunder on the Hill Racing Series Phone: 443-513-4456
Series Website: Track Website: http://www.grandviewspeedway.com
Twitter/Instagram: @TOTHRACING
Facebook: http://www.facebook.com/thunderonthehill
About Thunder on the Hill Racing Series
The brainchild of Grandview Speedway owner Bruce Rogers, special events promoter Bob Miller and local driving star Dave Kelly, the Thunder on the Hill Racing Series celebrates 28 years of the most anticipated events of the racing calendar year after year. In 130 events over $4.5 million dollars has been divvied up among the area's fastest racers. What started as a single 410 Sprint Car event in 1990 has blossomed to feature a variety of racing action including 358 Modifieds, USAC Wingless Sprints, All-Star Circuit of Champions, 360 & 410 Sprint Cars, Sportsman, Late Models, Midgets, Legend Cars, DIRTcar and ROC Modified events.
About Grandview Speedway
Grandview Speedway is a high-banked one-third mile clay oval, celebrating their 56th Anniversary season in 2018. The facility offers free parking, quality food at reasonable prices (be sure to try the french fries), a program book, Grandview Speedway and Thunder on the Hill race wear and great viewing from every seat in the house. Race fans may take part in the Inside/Out promotion, where you can sign up (no charge) to watch warm-ups from inside turn four. Race fans are also invited to victory lane following the racing program and, race fans may enter the pits after the races to meet the drivers. Be ready to enjoy the spine-tingling fireworks salute on the feature event parade lap.
About the Arctic Cat All Star Circuit of Champions
All Star Enterprises, LLC, owned by Tony Stewart, d/b/a the All Star Circuit of Champions, is a winged sprint car series. The All-Star Circuit of Champions Sprint Car Series is one of the oldest traveling 410 sprint car organizations and is a staple of grassroots, open-wheel racing. Formed in 1970 by Bud Miller, the series has largely been considered the first 'outlaw' Sprint Car organization of the modern era. After a 10 year stint as owner of the All Stars, Miller passed control of the series to Bert Emick in 1980; a reign that would continue through 2002. Guy Webb then purchased the series from Emick in the summer of 2002 and served as the series President for the next 12 years. Motorsports entrepreneur Tony Stewart agreed to terms with Guy Webb to become the sole owner of the original winged sprint car tour in January of 2015.