Jason Sides' Debuts New Blue Paint Scheme This Week at Volusia Speedway Park.
Press Release By: SHAWN MILLER / INSIDELINES MEDIA
Photos By: SIDES MOTORSPORTS / RACERSGUIDE.COM PHOTO STAFF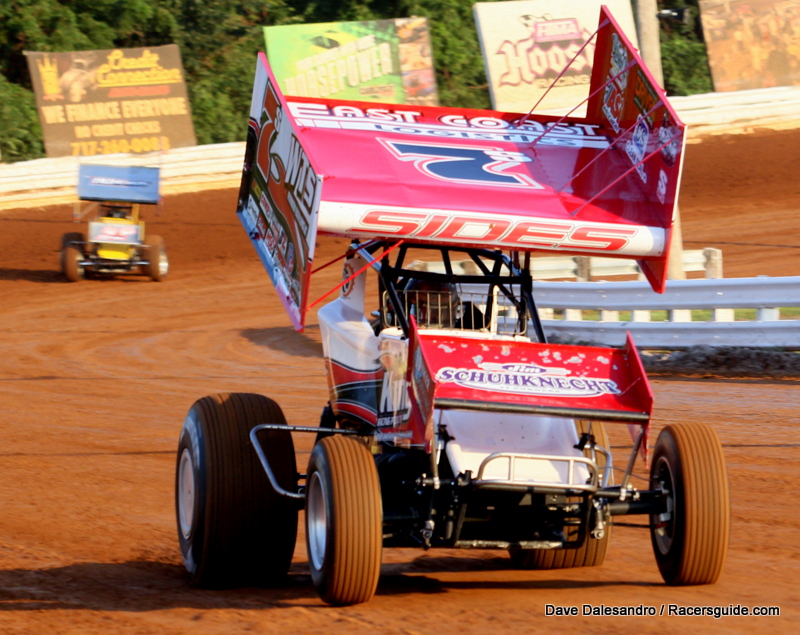 BARTLETT, Tenn. —February 14, 2017- Jason Sides will be rocking a new color when he hits the track for the first time this season.
Sides has switched from his well-known red, white and black paint scheme to making blue the primary color on his No. 7S Wetherington Tractor Service/King Racing Products sprint car in 2017.
"It was just time for a change," Sides said. "I think we've been red and white since 2002. We did blue once for an event at Eldora Speedway in 2008 or 2009."
Sides opens his season this Wednesday at Volusia Speedway Park with the Arctic Cat All Star Circuit of Champions. He hopes to have a strong run and enter the World of Outlaws Craftsman Sprint Car Series season, which begins at the half-mile oval on Friday night, with momentum.
"I've always seemed to like that place," he said of Volusia. "It's the beginning of the year and your equipment is all fresh and ready to go. You have the excitement of getting to race again. You're there for the same place for several days. Trying different things at the same track is always helpful."
Sides has also had a great deal of success at the track, as he has earned at least one top-10 finish at the DIRTcar Nationals each year since 2007.
Last year, Sides placed an event-best sixth during the World of Outlaws opener, following an ominous start to the weekend during an All Star show.
"I was off a little and burned two motors up the first night," he said. "That got us behind the eight ball real quick. The water grains have a lot to do with the weather. The air is good and we were at a rich setting, but the water grains were so low that it put more oxygen in the air. Therefore it needed more fuel."
With that lesson learned and a strong track record, Sides said he has one goal in mind for this weekend — a trophy.
"I want that alligator," he said of the "Big Gator" trophy that is presented to the driver with the best overall record during the event. "I'd like to get a couple of wins, but consistent top five all five nights would be really good … and I think we can do that. We've had good runs there before and have won a couple of races."
Sides was last victorious at Volusia in 2011.