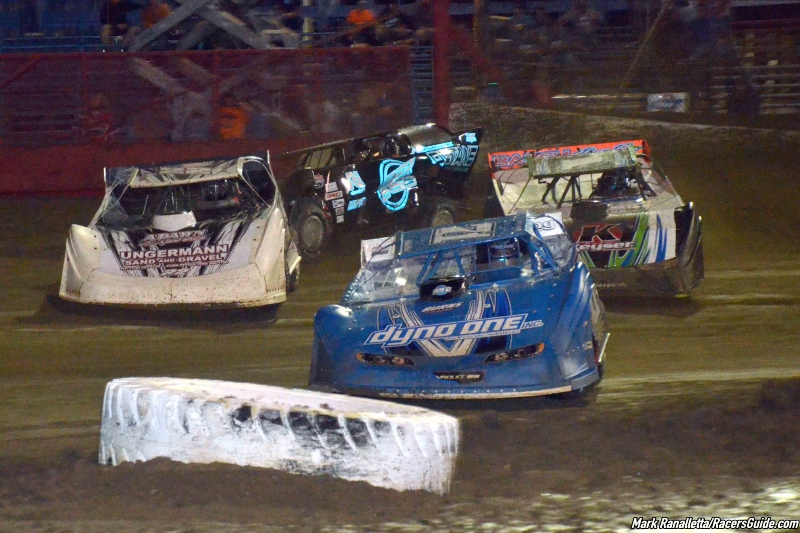 Show-Me 100 to Air LIVE on MAVTV
Story By: Jeremy Shields/LOLMDS
Photos By: Mark Ranaletta/RacersGuide.com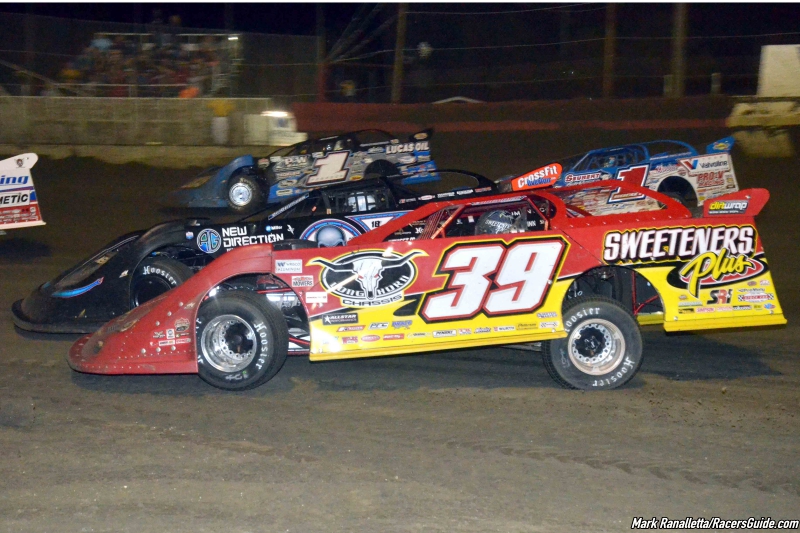 WHEATLAND, MO (March 14, 2018) – For the first time in its 26-year history, the Lucas Oil Show-Me 100 – Presented by ProtectTheHarvest.com will be televised LIVE.
The final night of the crown-jewel event on May 26, from Lucas Oil Speedway, will be aired LIVE on the MAVTV Motorsports Network, along with LucasOilRacing.TV.
Show time is tentatively scheduled for 7:00pm CST with James Essex and Bob Dillner serving as booth announcers, while Dave Argabright will cover the pit area.
The entire program, which will include two B-Mains and the Midwest Sheet Metal Show-Me Challenge for the Super Late Models, plus the USRA Modified program's B-Mains and A-Main also will air LIVE.
"This is a landmark event for the Show-Me 100, to air on LIVE television all over the world. It's a big thing for dirt track racing and tremendous exposure for Lucas Oil Speedway and our great fans," Lucas Oil Speedway General Manager Dan Robinson said.
Winner of the 100-lap Show-Me 100, captured a year ago by Bobby Pierce, will earn $30,000. The USRA Modified 30-lap main event will see the winner taking home $1,200.
The first two nights of the Show-Me 100 weekend, on May 24 and May 25, will be available LIVE onLucasOilRacing.TV, on-demand, and shown on a delayed basis later onMAVTV. Night one will be highlighted by the "Cowboy Classic" for the Super Late Models, a full program featuring a $6,000-to-win main event honoring the late Allen "Cowboy" Chancellor, who was the former owner of the Lucas Oil MLRA tour.
Night two action will find the Super Late Model drivers chasing another $6,000-to-win A-Main. The "Tribute to Don and Billie Gibson" will honor of the former owners of West Plains Motor Speedway, who founded the Show-Me 100 in 1993.
Lucas Oil Late Model Dirt Series Director Rick Schwallie said: "This is another example of the dedication by Lucas Oil Products and Lucas Oil Production Studios to grassroots motorsports. The alliance has brought the excitement of the Lucas Oil Late Model Dirt Series to millions of fans around the world. We're thrilled to announce our first LIVE television event of 2018 and look forward to what the future holds."
General admission tickets for the Show-Me 100 are available by contacting Admissions Director Nichole McMillan at (417) 282-5984, via email at: nichole@lucasoilspeedway.com, or through the Lucas Oil Speedway website at:https://www.showclix.com/events/8559
Three-day reserved Show-Me 100 tickets are available only by calling (417) 282-5984 or by emailing McMillan at: nichole@lucasoilspeedway.com.
Lucas Oil Speedway is located at Highways 83 and 54 in Wheatland, Missouri. A campground with shower and bathroom facilities is also available. With its entrance located just outside the pit gate this sprawling scenic camping facility will continue to enhance the racing experience at the Diamond of Dirt Tracks.