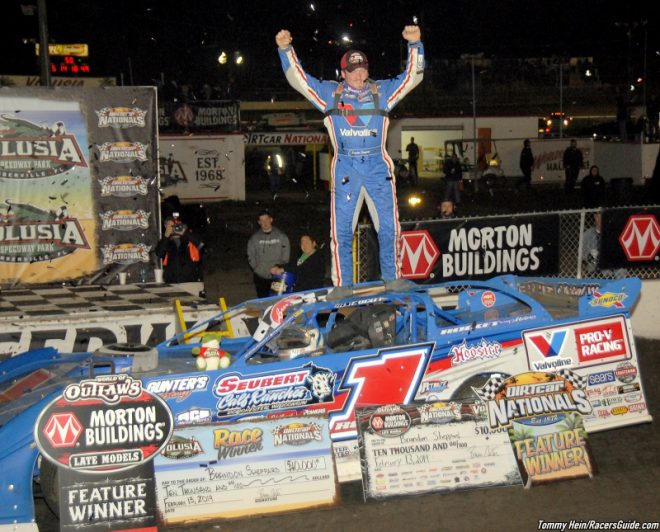 Sheppard & Co. On Pace to Break Single-Season Wins Record
Story By: Jordan DeLucia/WoOLMs
Photos By: Tommy Hein/RacersGuide.com
INDEPENDENCE, IA – July 2, 2019 – With Series points leader Brandon Sheppard picking up his ninth victory in 17 races last Friday at the Terre Haute Action Track, the Rocket1 Racing team now boasts a win percentage of just under 53 percent in World of Outlaws Morton Buildings Late Model Series standings. Prior to Friday night, Sheppard had never won at the famed half-mile oval in Outlaws competition.
This weekend, he and the Rocket Chassis house car team will lead the Outlaws northward into one place not seen by the tour in some time, and one staple of the Northern/Midwest swing – Independence Motor Speedway on July 5 and Deer Creek Speedway on July 6.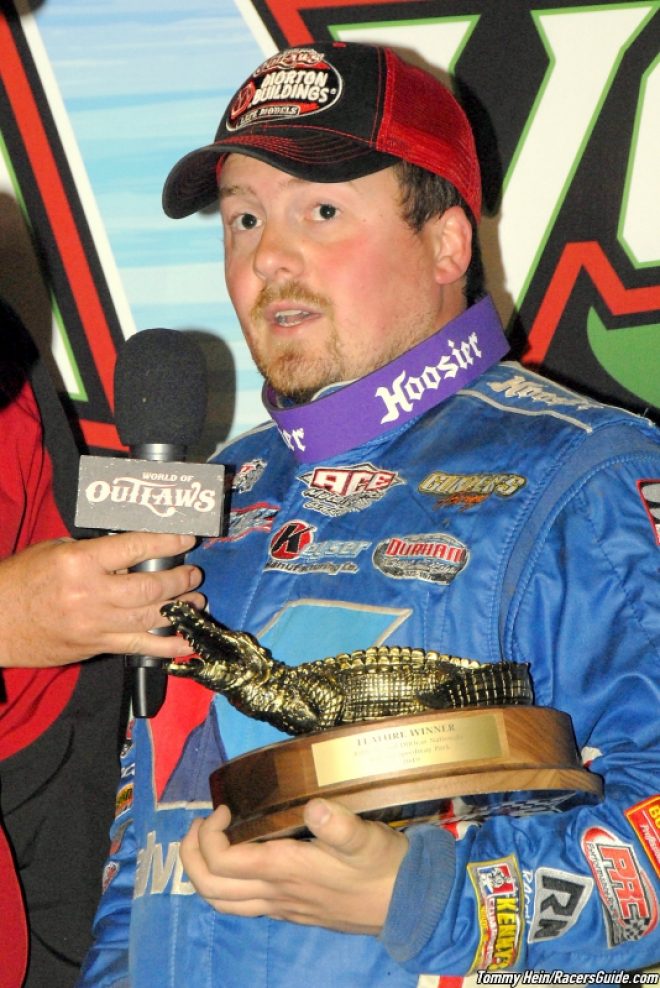 Sheppard has yet to win at either of these two tracks. However, his predecessor in the Rocket1 ride, four-time Series Champion Josh Richards, has won at both in past seasons. In fact, Richards' last win in World of Outlaws action at Deer Creek came during his 2016 championship-winning and record-setting season. That record being the single-season wins tally of 18 – a feat that Sheppard accomplished himself just one season later, after replacing Richards in the blue #1.
This brings up an interesting question – how do these two dominant seasons compare to the one Sheppard is having in 2019, and is he on pace to break the record he shares with Richards this season?
Looking in the win column going into the always-busy month of July, 2016 Richards had eight wins in 20 races, garnering a win percentage of 40. Before the first race of July in 2017, Sheppard was seven for 20, or a win percentage of 35.
However, both 2016 Richards and 2017 Sheppard outdid themselves in the second half of their respective seasons. Richards went on win 10 races in his next 19 starts (excluding preliminary/special Features) with a win percentage of 52.6, while Sheppard went 11 for 23 for a win percentage of 47.8.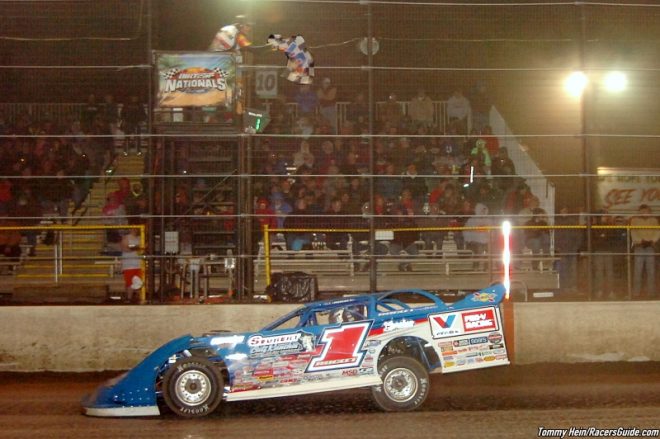 In both of those seasons, both drivers needed to win at least 10 Features in the last five months of the year to get to 18 wins. Going into this weekend with an outlook to November, Sheppard only needs nine wins over the next 26 races (excluding preliminary/special Features), barring any rainouts or cancelations. That's a win percentage of 34.6 – a whole 18.3 percent worse than what he has right now.
Judging by win percentage, it appears Sheppard is on pace to break the 18 mark. In support of that statement, he has won at nine of the next 23 tracks the Series is scheduled to visit over the next five months – exactly the number of wins he needs to reach 18.
All previous stats considered, the potential is there. But which driver looks best to stop him? For starters this weekend, look no further than current runner-up in points, Darrell Lanigan.
Of the four World of Outlaws races ever held at Independence, Lanigan has won the last three of them, the most recent coming in 2014.
As for Deer Creek, no other driver has won more World of Outlaws races there than Lanigan (6 of 16). Richards is the next closest with two (2011 and 2016).
However, "The Bluegrass Bandit" has not won yet with the Outlaws this season, so all eyes will be on him to see if he can break through this weekend at two tracks he's certainly no stranger to.