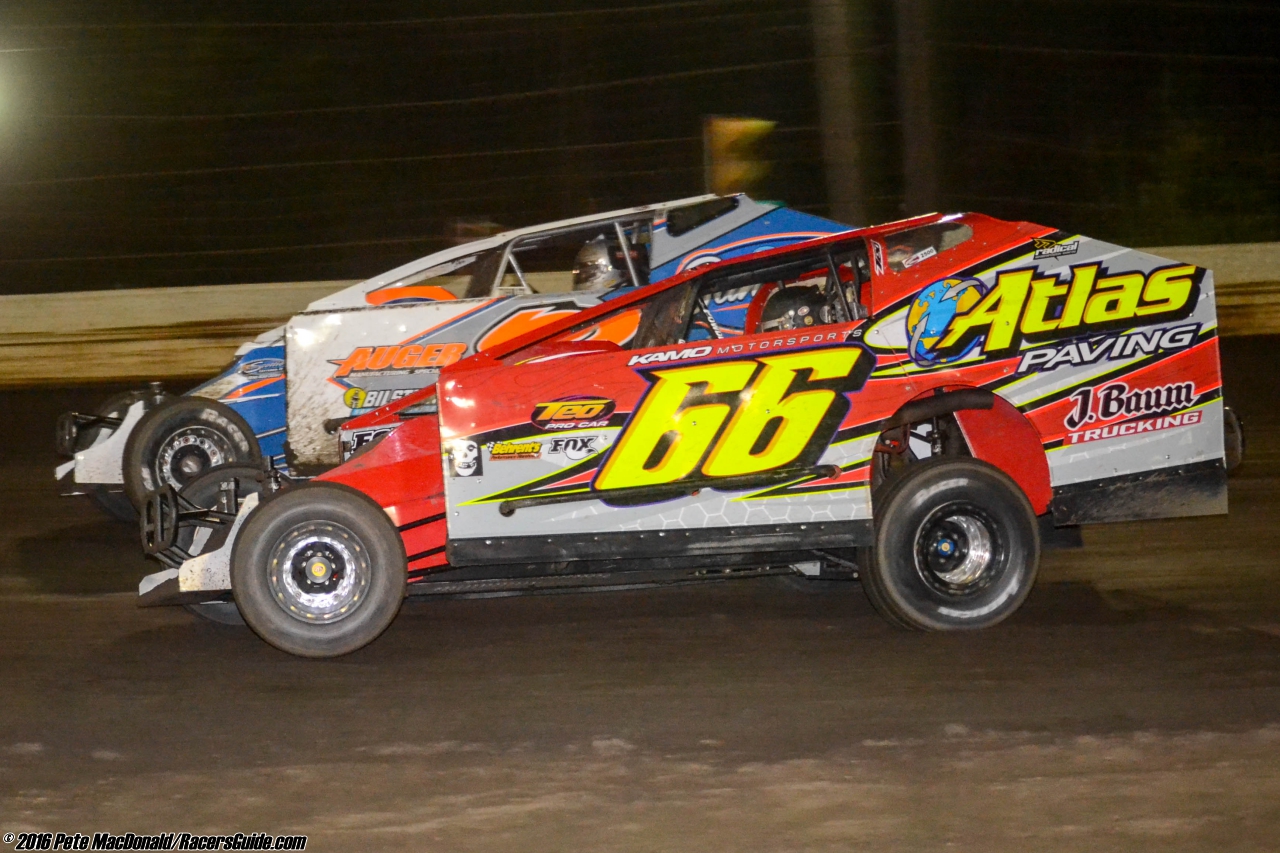 Ringoes Rocket To Pilot Atlas Paving No.66 For 2017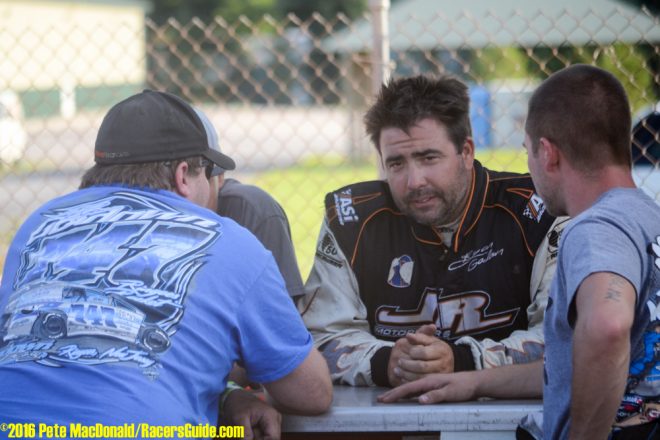 Story & Photos By: Pete MacDonald/RacersGuide.com
Ryan Godown confirmed via phone today what has been speculated for the last month and a half, ever since the PRI show that he will indeed drive for the Petruska family in 2017. Plans currently call for Godown to drive weekly in 358 Modified Competition at New Egypt Speedway and the Short Track Super Series South aboard the Atlas Paving No.66 Teo Pro Car.
"I didn't want to say anything until it was official, we've been talking about it for a while and finally we went up there and had a meeting and set everything up. I think for the beginning part of the season I'll go up to their shop and give them a hand with whatever they need and once we start racing maybe not do it as much", said Godown by phone on Monday.
Godown who has been a Troyer Race Cars loyalist for many of the last few seasons is very optimistic about wheeling Teo Pro Cars for 2017. "I can make anything work", spoke Godown.
Godown has won four out of the last five New Egypt Speedway track championships aboard a Troyer mount.
The Petruska family always brings a stout piece to the racetrack, they are really good people, good for the sport and want to have fun doing this. They have had current and many future DIRTcar Hall of Famers behind the wheel of their machines. Jeff Heotzler, Danny Johnson, Jerry Higbie, Billy Pauch Jr., Brett Hearn, Stewart Friesen, Bobby Varin, Duane Howard and most recent Rick Laubach are just to name a few. Their cars have been weekly fixtures at Grandview Speedway, Bridgeport Speedway, New Egypt Speedway and have had a lot of success at the Orange County Fair Speedway earning both track championships and Eastern States 200 titles.
Plans also call for Ryan to run the beginning of the season at the Big Diamond Speedway where he is the defending 358 Modified Champion aboard Steve Searock's No. 26. Look for Godown to also run the entire Short Track Super Series North Region in Searock's machine as well.
Just when you think Godown's schedule couldn't get any busier, he is keeping his own equipment available just in case there is a race he wants to get to. "I'm keeping all my stuff just in case there's a DIRT race or something we want to go to, we can do that, my stuff is not going anywhere" said Godown. In fact three of Ryan's cars will be on display this coming weekend at the PPB Motorsports Expo in Oaks, PA. Two modifieds and Ryan's Northeast Wingless Sprint Car that he did ever-so well with last year will be at the show.
I can be reached at racersguide@gmail.com or found on Twitter @PMacDonald51. Thanks For Reading!