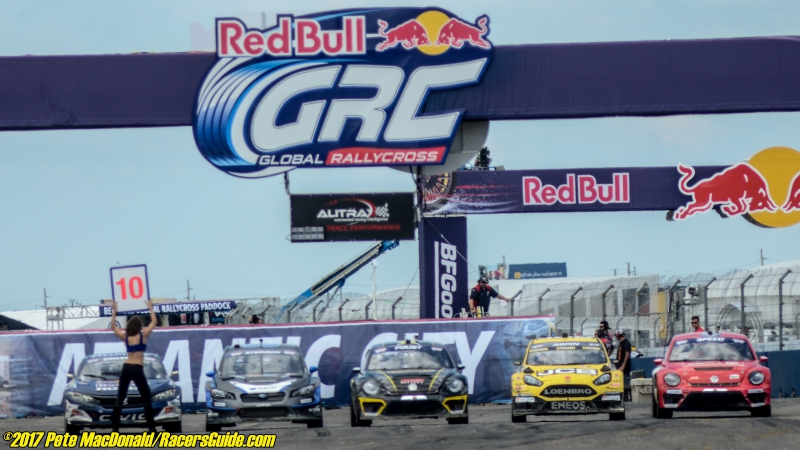 Red Bull Global Rallycross Officially Launches on iRacing
Story By: Chris Leone/Red Bull GRC
Photos By: Pete MacDonald/RacersGuide.com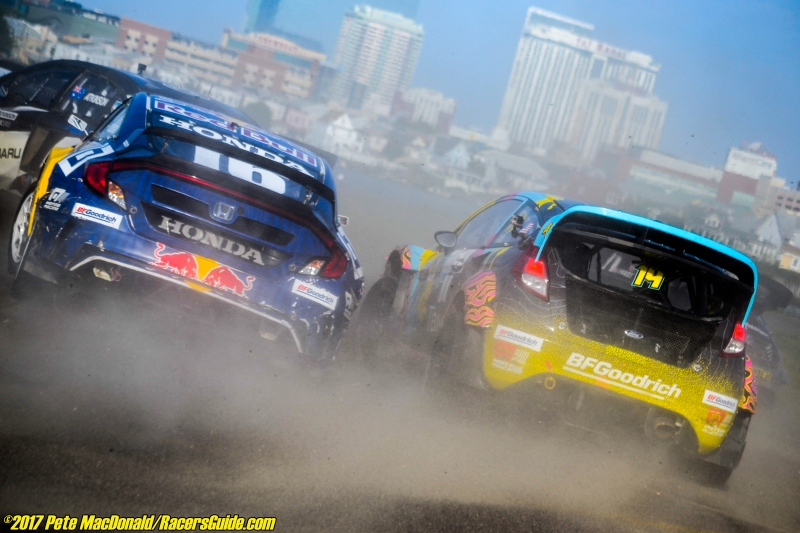 Los Angeles, CA (December 7, 2017) – Red Bull Global Rallycross fans can finally feel what it's like to sample a 600 horsepower Supercar with this week's launch on iRacing, the world's premier motorsport simulation service. iRacers across the globe can now compete in Red Bull GRC vehicles, like Scott Speed's championship-winning Volkswagen Beetle GRC, on a number of unique course layouts, including real-life course layouts at Daytona International Speedway and Lucas Oil Raceway.
"iRacing is the ultimate opportunity for our fans to feel what it's like to compete in Red Bull GRC, as well as a valuable practice tool for our teams," said Red Bull GRC CEO Colin Dyne. "We're excited to see such a significant positive response from the online racing community already, and we look forward to continuing to develop our sim racing presence."
"It's awesome how well-received Red Bull GRC is by iRacers from all walks of life," said Steve Myers, executive vice president and executive producer, iRacing. "I love seeing the posts in the forums from our users who are blown away by how much fun it is, as well as the pros from other series who have given it a try. We're especially excited to make new fans for GRC by allowing our users to get behind the wheel!"
Developed with the help of top Supercar drivers and engineers, Red Bull GRC on iRacing features five course layouts and six real-world liveries used by Speed, Steve Arpin, Austin Dyne, and Cabot Bigham. In addition, top worldwide racers like 2017 NASCAR Xfinity Series champion William Byron and NASCAR Cup Series star Kyle Larson have already sampled and expressed their excitement for the simulation.
For more information on Red Bull GRC on iRacing, visit http://www.redbullglobalrallycross.com/iracing. New users can sign up for three months of service for only $5 with the promo code PR-GRC at http://www.iracing.com/membership.