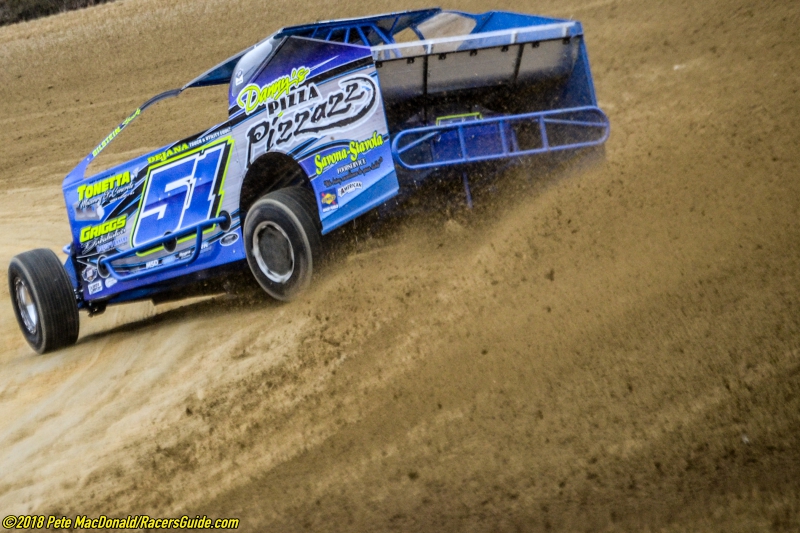 Pauches Do Delaware Double Header
Story By: Mandee Pauch/MPR
Photos By: RacersGuide.com Photo Staff
Mandee Pauch Relations – March 20, 2018 – Despite frigid temperatures, Billy Pauch Sr. and Jr. made the trek south to Georgetown Speedway for the Melvin L. Joseph Memorial two-day event, kicking off the 2018 Northeast season.
The doubleheader began on Friday with Pauch Sr. winning his heat race.
"I thought we had a good car," Pauch Sr. said. "We were pretty dominant in our heat race."
Pauch Sr.'s heat race win put him into the top-12 redraw. Pauch Sr. drew fifth.
"I think we had the car a little too tight for the feature," he said. "We started fifth and dropped to eighth. We were running eighth and on a restart there was a jingle and I got turned around and everyone piled in. It bent the car up pretty good. That was basically the end of my night."
Pauch Sr. was unable to continue.
Pauch Jr. rolled off fifth in his heat race and drove up to finish second, placing him in the top-12 redraw.
"We started second and was able to grab the lead and lead the first twelve laps or so until we were beat on a restart by Craig Von Dohren," Pauch Jr. said. "From there we couldn't really run with Craig, he was fast. It was a good solid start to the year though."
Pauch Jr. recorded Friday evening with a second-place finish.
Saturday's event opened with Pauch Sr. qualifying fourth in his heat race to earn him a 20th-place starting spot for the 49-lap main event.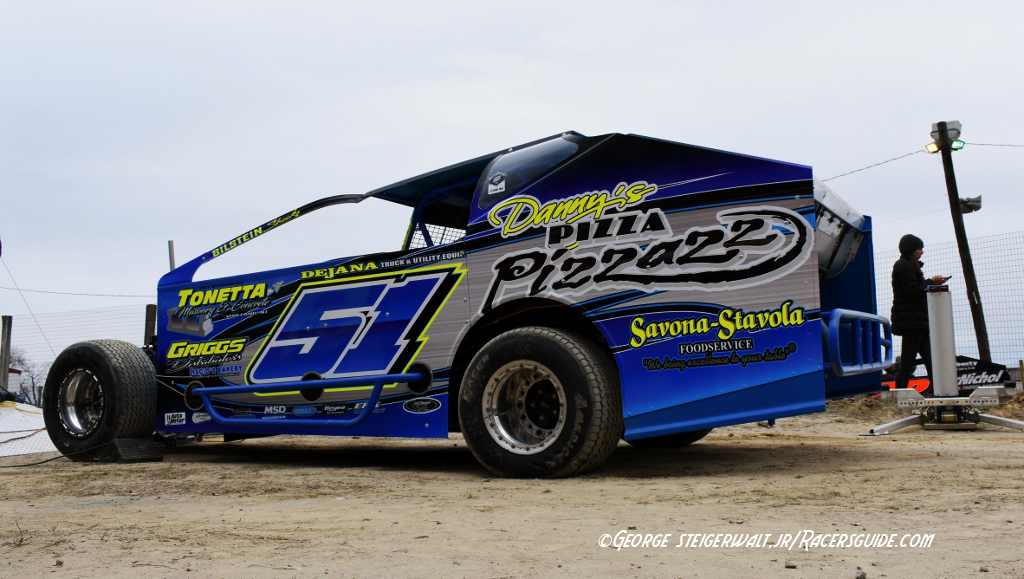 "We started pretty far back in the feature and was able to drive up to eighth until we got run over the bank," Pauch Sr. said. "Then we drove back up through the pack and finished in eighth for the feature. All-in-all I thought it was a pretty good run, we passed a lot of good cars. I think we definitely would have been a top-five car if we didn't get run over the bank but that's just the way it goes sometimes. I think we're getting the handle on the new coil car though. I think we'll be good."
A new qualifying format that has recently been added to the Short Track Super Series South region worked nicely in Pauch Jr's favor Saturday night.
"Brett Deyo added group time trials this year which is great," added Pauch Jr. "We timed second in the heat, they inverted the top two, so I started on the pole of the heat race and won it, which put us in position for the redraw."
Pauch Jr. started on the outside of the third row for the 49-lap main event.
"Unfortunately, we were way too tight early," he said. "It backed us up to about tenth or eleventh. I was able to come back through to fifth with a late race charge."
Overall, Pauch Jr. is satisfied with his showings.
"We were strong right out of the box with both cars," noted Pauch Jr. "We built a new Bicknell car with a large part of the help from Bicknell Racing Products."
PAUCH RACING QUICK RESULTS –
Billy Pauch Sr.
March 16 – Georgetown Speedway; Heat: 1 (2); Feature: DNF (5)
March 17 – Georgetown Speedway; Heat: 4 (4); Feature: 8 (20)
Billy Pauch Jr.
March 16 – Georgetown Speedway; Heat: 2 (5); Feature: 2 (2)
March 17 – Georgetown Speedway; Heat: 1 (2); Feature: 5 (6)
PAUCH RACING SEASON STATS –
Billy Pauch Sr.
6 starts, 1 top 5, 3 top 10
Billy Pauch Jr.
4 starts, 2 top 5's, 3 top 10
UP NEXT –
Billy Pauch Sr.
TBD
Billy Pauch Jr.
March 24 – New Egypt Speedway