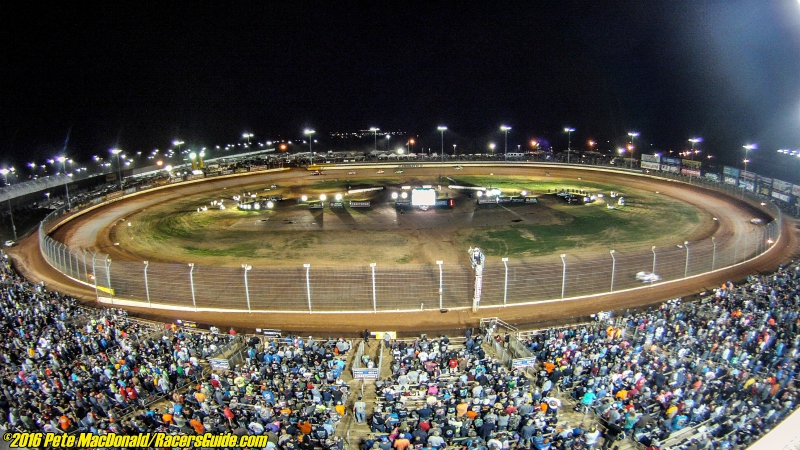 OneDirt World Short Track Championship Returns to Charlotte
Story By: Colby Gorniewicz/DIRTcar Racing
Photos By: Pete MacDonald/RacersGuide.com
Second Annual Event Set for

October 26-28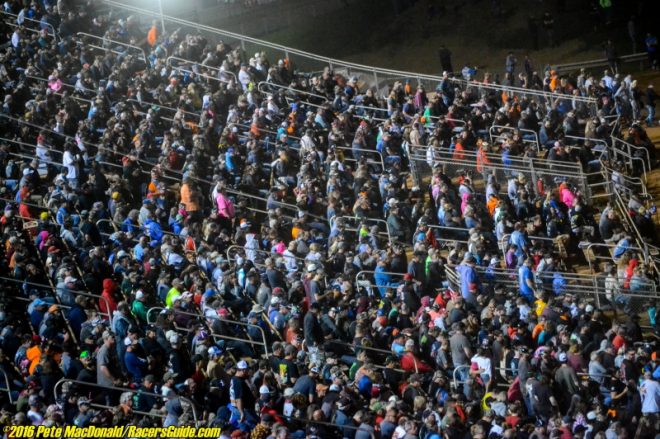 CONCORD, NC –

May 3, 2017

–
DIRTcar Racing is excited to announce the second annual OneDirt World Short Track Championship will return to The Dirt Track at Charlotte Motor Speedway on
October 26-28, 2017
. The mega-event will once again give the best weekly racers from eight different divisions across the United States and Canada the chance to shine at one of the country's premier dirt racing facilities.
The OneDirt World Short Track Championship once again runs one week before the World of Outlaws World Finals at The Dirt Track at Charlotte Motor Speedway on
November 2-4
to kick off two incredible weeks of racing.
"The OneDirt World Short Track Championship truly put the grassroots guys on the big stage," said OneDirt.com editor Ben Shelton. "These drivers are the backbone of our sport, and it's awesome for them to have a showcase event at such an amazing venue."
The 2017 edition of the OneDirt World Short Track Championship will feature the following divisions:
DIRTcar Pro Late Models/SECA Late Models – A full-bodied late model with a Chevrolet Performance 604 engine
DIRTcar UMP Modified – Open-wheeled Modifieds raced across North America
DIRTcar Northeast Sportsman Modifieds – Center-steer Northeast open-wheel Modified body style with Chevrolet Performance 602 engine
DIRTcar Pro Modified/SECA Crate Modifieds – Open wheel Modifieds with a Chevrolet Performance 602 engine.
DIRTcar Pro-Sprints – Winged sprint cars with Chevrolet Performance 602 engines
SECA Crate Sportsman – Full-bodied American stock car with Chevrolet Performance 602 engine
MMSA Mini-Stocks – Monster Mini Stock Association 4-cylinder stock cars
FWD/Hornets/DIRTcar Sport Compacts – Front wheel drive sports compacts modified for dirt track racing
The inaugural OneDirt World Short Track Championship attracted over 300 racers across nine divisions during three nights of thrilling dirt track racing. The second edition of the popular event will once again give grassroots racers a rare chance to battle at Charlotte's impressive dirt track.
"It gives a lot of grassroots racers an opportunity to come here and run at Charlotte," said Donald Bradsher, who competed in the DIRTcar Pro Late Model division at the inaugural event. "Most guys never get to come here. They just dream about it."
The 2017 OneDirt World Short Track Championship will once again be broadcast on DIRTVision with live streaming pay-per-view, increasing the exposure for some of dirt track racing's most exciting divisions.
"A lot of local guys who don't have a boatload of money come down here to gain some exposure, and to have it on DIRTVision is awesome," said DIRTcar Pro Sprints driver Scott Hall. "I just think it's a really positive deal for the sport."
Each division will have the chance to test their cars during open hot lap sessions on
Thursday, October 26
. The program on
Friday, October 27
will feature qualifying heats for all eight divisions. Three 20-lap All-Star Invitational Features for the DIRTcar/SECA Pro Late Models, UMP Modifieds and DIRTcar Northeast Sportsman Modified, plus a FWD/Hornets Feature will also make-up
Friday's
program.
Saturday, October 28
, the final night of competition, will begin with Last Chance Showdown races for four divisions and end with Championship Features for all eight divisions.
Sunday, October 29
will be used as a rain date, if necessary.
Drivers are highly encouraged to submit their entry forms by
October 10
. The Entry Form is included in the 2017 OneDirt World Short Track Championship Competitor Guide at
dirtcar.com/worldshorttrack
. Three-day event pit passes are $75 for series members and $90 for non-members. Single-day pit passes will also be available.
Two-day general grandstand admission (
Friday
and
Saturday
) will be $55 for adults. Children 13 and under get in free. Single-day general admission will also be available. Tickets will be sold at the track only, during the days of the event. Camping at the Charlotte Motor Speedway campground can be reserved in advance by contacting the Speedway's camping office at 1-800-455-FANS.