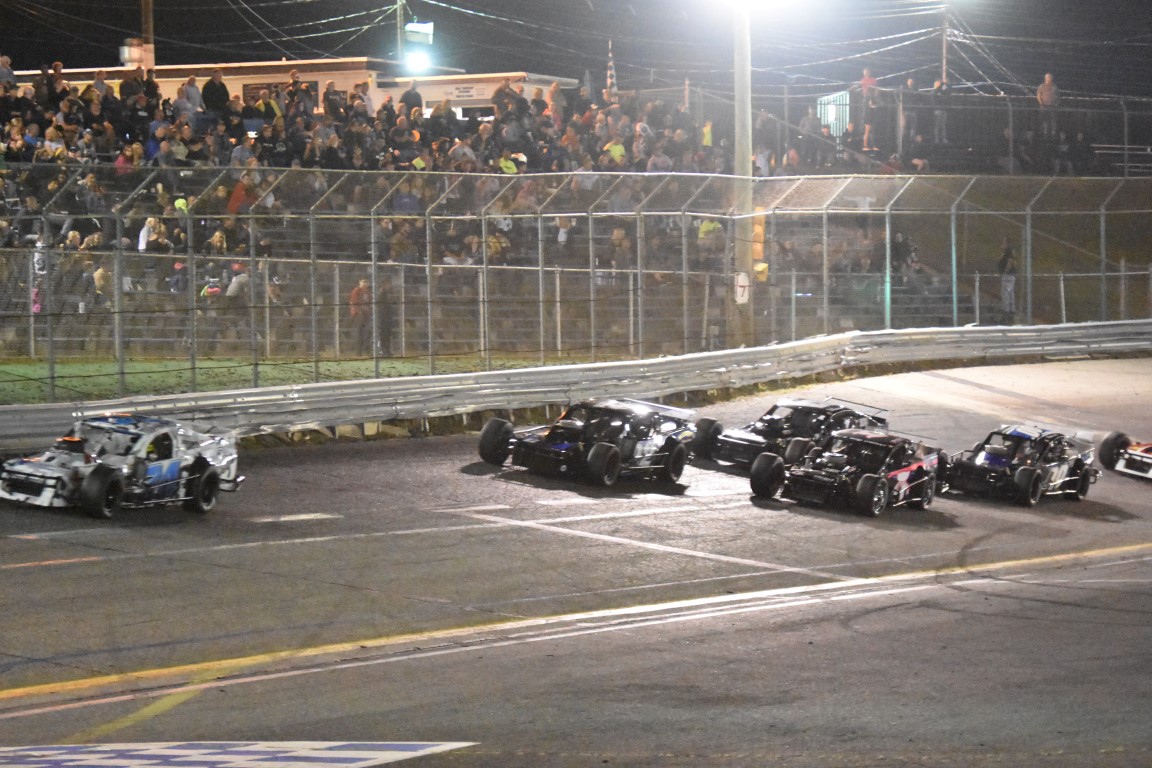 ON-TRACK PARTY MARKS SEPT. 29 STOCK CAR RACE AT WALL STADIUM
Story By: Jeff Gravatt/Wall Stadium
Photos By: John John Lane/RacersGuide.com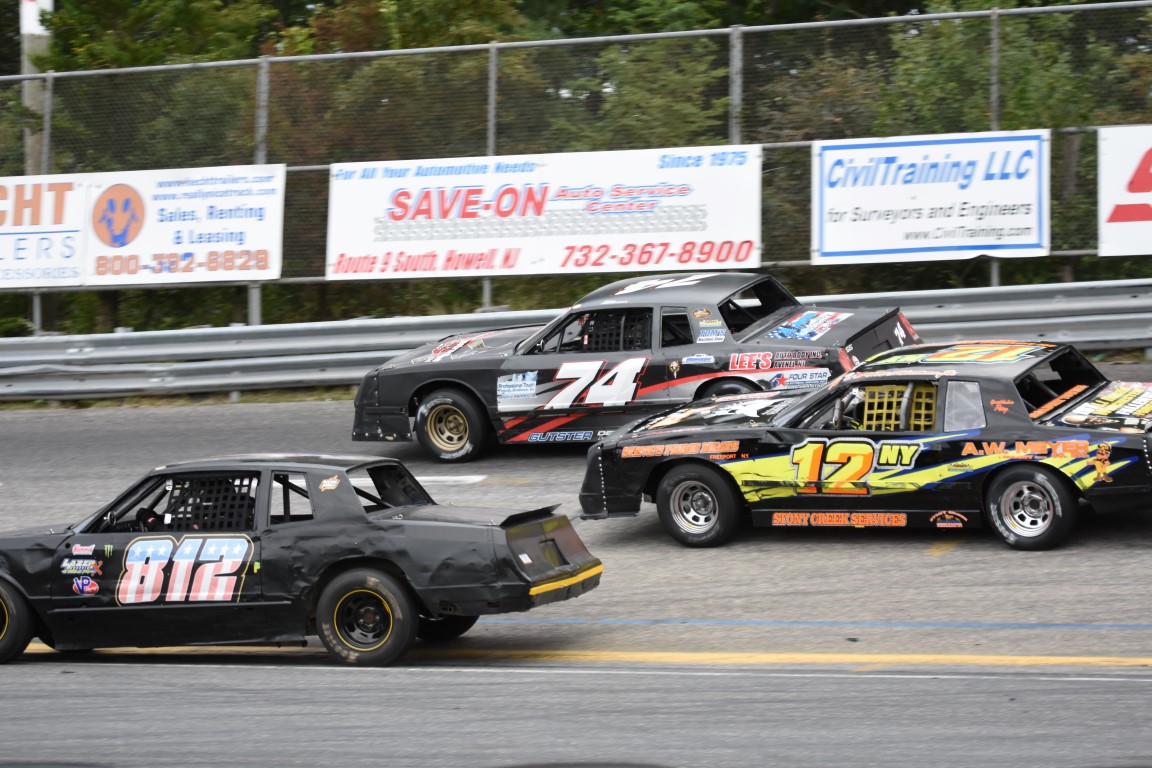 WALL TOWNSHIP, N.J. ~ Appreciation of All American Auto Group Racing Series fans will be the focus this Saturday night (Sept. 29) at Wall Stadium Speedway as enthusiasts will be rewarded with a 40-lap race for the Pete and Elda's Bar/Carmen's Pizzeria Modifieds, plus action for the Center state Engineering Sportsman racers, Mike's Performance Center Limited Late Models, O'Shea Auto Repair Factory Stocks, Green Flag Driving Experience Legend Cars and the Surf Side Collision 4 Cylinder division. Also on tap for the early part of the "NAPA Auto Parts Fan Appreciation Night" schedule is an on-tack party where fans can meet the drivers and check out the race cars while waking the famous third mile high-banked paved oval.
Grandstand seating will open this Saturday (Sept. 29) at 4:00 p.m., with fans arriving between 4:00 p.m. and 5:00 p.m. a discounted ticket price. The on track party will start at 4:30 p.m. Qualifying is set for 5:45 p.m. and main event racing will follow at 7:00 p.m.
The "NAPA Auto Parts Fan Appreciation Night" on track party is popular with the fans and the race teams alike. Fans will have the opportunity to walk down onto the famous track and meet all the drivers. Many race teams will have giveaways for the fans and fans will be welcome to talk to the drivers, collect autographs, take pictures and sit in many of the race cars.
The Modified 40-lap main event on the night is important in the race for the 2016 driving crown. Current point leader and defending champ Jimmy Blewett of Howell will lead the chase with Andrew Krause of Holmdel and Jackson's Steven Reed still in contention.
Also on the card will be a 25-lapper for the Sportsman cars, Factory Stocks, Limited Late Models, Legend Cars and the 4 Cylinder Stocks. Title races in all divisions are still up for grabs with champions being decided on Saturday night, October 6, with a rain date of October 7.
Pit gates will open at 12:30 p.m. on Saturday; with practice running from 1:00 until 4:00 p.m. Grandstands will open at 4:00 p.m. and the "On Track Party" festivities are slated for 4:30 p.m. Qualifying is then set for 5:45 p.m. with main events for all divisions to follow.
Wall Stadium driving titles will then be decided on Saturday night, October 6, when all six divisions will again see action in the regular season finale. In the event of wet weather on October 6 only, an October 7 rain date will be in effect due to the importance of deciding the driving crowns. Special post-season races will be presented on October 20 with the annual running of the "Spooky Spectacular." The northeast racing season will then be completed on Friday, Saturday and Sunday of Thanksgiving weekend with the annual running of the "Turkey Derby."
The speedway is located on Route 34 in Wall Township, N.J., just one mile north of Garden State Parkway exit 98 and Interstate 195 exit 35B. The speedway hotline number is 732-681-6400, while CKMotorsports@aol.com is the track's email address. More information is also available at www.wallspeedwayracing.com.