USAC's IMRA and Midwest Thunder Midget divisions will be a part of a new indoor racing event in February at the Southern Illinois Center in DuQuoin, Ill
Press Release By: RICHIE MURRAY / USAC SERIES MEDIA
Photos By: TOMMY HEIN / RACERSGUIDE.COM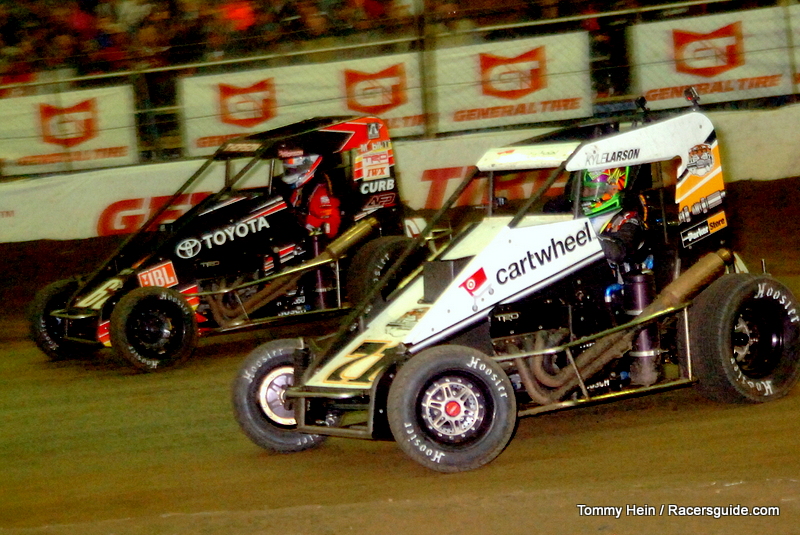 INDIANAPOLIS  in.- January 9, 2017- The first indoor event in the history of USAC's IMRA and Midwest Thunder Midget divisions will be held at the Southern Illinois Center in DuQuoin, Ill., on Feb. 18.
The event at the 'Mini Magic Mile' features a full-slate of racing with two separate events in one day. The morning's racing program includes complete shows for the Winged Outlaw Karts, Pro Clone 350+ Go-Karts and Junior 2 Go-Karts. Morning practice for the three classes begins at 8:30 a.m. with the day's first of two programs scheduled to conclude around 2:30 p.m.
After an intermission and a rework of the track surface, the afternoon session will begin with hot laps at 5:30 p.m. and includes two classes from USAC's Speed2 Midget division: IMRA and the Midwest Thunder Midget Championship as well as 600cc Winged Micro Sprints.
Load-in day for all cars takes place one day prior to the race on Feb. 17 from 2-6 p.m. Purse structures as well as ticket prices, pit pass prices and pre-entry information will be announced in the coming days.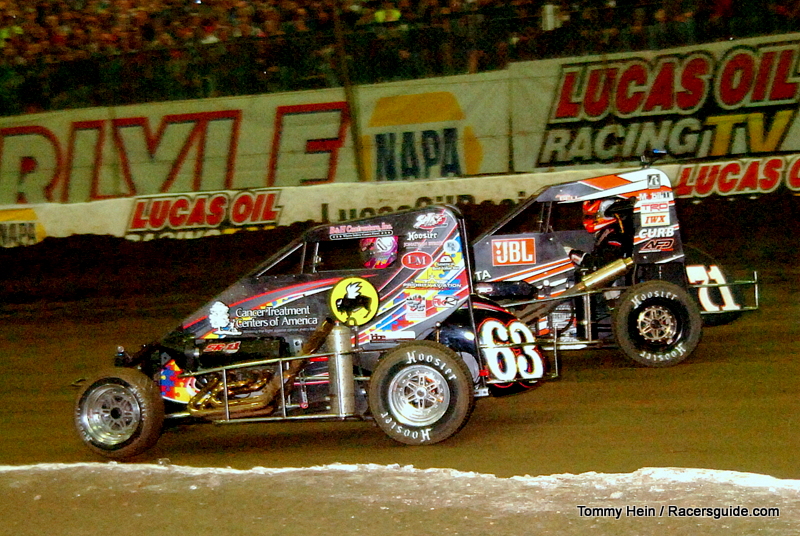 The Midwest Thunder Midgets and IMRA Midgets began their first seasons under USAC sanction in 2016 with Gage Etgen taking the Midwest Thunder Midgts title and Jeff Mallonee capturing the IMRA crown.
The Feb. 18 program will be the sixth appearance of a USAC-sanctioned event at the one-sixth-mile dirt track located adjacent to the legendary one-mile dirt oval in which the USAC Silver Crown Championship competes at each year in the Ted Horn 100.
A pair of Ford Focus Midget events in 2005 were USAC's first appearances at the SIC and, in recent years, the USAC National Midgets have competed in December's Junior Knepper 55 and March's Shamrock Classic. The 2017 Shamrock, scheduled for March 18, kicks off this year's USAC National Midget schedule.
The USAC-promoted event that will be conducted by Levi Jones, George Gass and Tom Via is the first of its kind at the Southern Illinois Center featuring five classes of cars on one racetrack in one day.
"It's an exciting opportunity to bring all these open wheel classes together under one roof and provide a showcase event to begin the 2017 USAC season in the Midwest," Jones said.