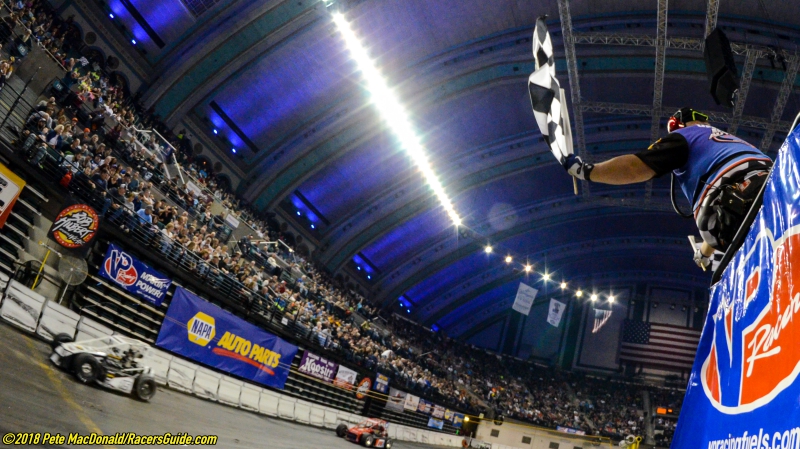 NAPA KNOW HOW ATLANTIC CITY INDOOR RACING IS THIS WEEKEND! ENTRIES CONTINUE TO COME IN. WHO IS THE FAVORITE TO WIN??
Story By: Ernie Saxton/Indoor Auto Racing Championship
Photos By: Pete MacDonald/RacersGuide.com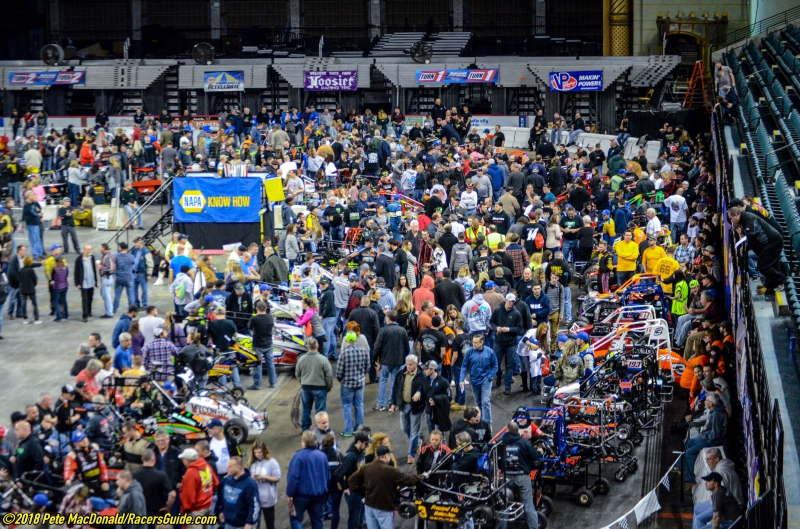 ATLANTIC CITY, NJ January 22, 2019 . . . TQ (Three Quarter) Midget drivers and teams are continuing to file entries for the 17th Annual NAPA KNOW HOW Atlantic City Indoor Race, set for this Friday and Saturday January 25 and 26 inside the famed Boardwalk Hall.
At stake is the biggest prize the Indoor Auto Racing Series Fueled By VP Race Fuels has to offer a victory in the prestigious Gambler's Classic Saturday night.
Entries received just prior to deadline include those of Rob Schultz of Wayside, NJ, Bryan Narducci of Colchester, CT and Brian Montieth of Phoenixville, PA. With these late entries, the number has swelled to 60 drivers ready to compete for the Gambler's Classic trophy.
Schultz races sparingly. He founded the company that makes the fueling systems NASCAR requires in each of its three national series. Formerly, he raced Modifieds at Wall Stadium. Narducci, a rising talent, finished a close second at Stafford Motor Speedway in the SK Lights championship and was impressive in his first Modified start. In the recent Daytona ARCA two day test, Narducci, who had never driven on a track larger than a 5/8ths mile speedway finished up 20th (of 43) on the speed charts. Montieth, a seven time and defending Lincoln Speedway 410 Sprint champion, is highly regarded as the hardest of hard chargers wherever and in whatever he races.
But who is the betting favorite to win the event?
In the 16 past runnings of the Gambler's Classic, just nine drivers have stood tall in the winners' circle. Ransomville, N.Y.'s Erick Rudolph (2017, 2015, 2012), and Matawan, N.J.'s Anthony Sesely (2016, 2014, 2013) each won the Classic three times. Joey Payne (2007, 2004) of Fairlawn, NJ, Lou Cicconi, Jr., (2010, 2006) of Aston, PA, and the late Ted Christopher (2011, 2009) of Planville, Conn. are two time Gambler's Classic winners. Andy Mackereth, (2003) of Mississauga, ON, Jeff Heotzler (2005) of Wallkill, NY, Mike Tidaback (2008) of Brick, NJ, and defending winner Flores (2018) of Troutman, NC are one time victors.
Ryan Flores is the defending race winner, current series point's leader and the most recent winner on the series after picking up the Saturday, January 5 victory at the PPL Center in Allentown, PA. All of those stats would make him a likely favorite to win, however winning back to back in Atlantic City, has only ever been done once by Anthony Sesely in 2013 and 2014. Making a repeat victory possible, but based on past results, not likely.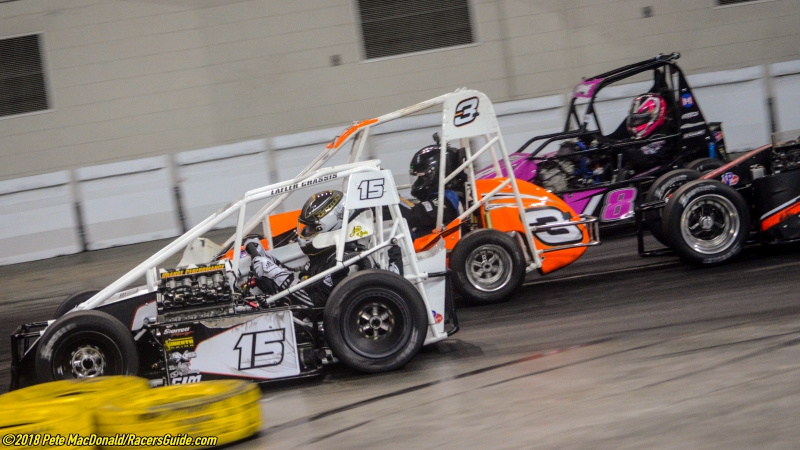 If recent history holds true, three time winner Erick Rudolph may be the one to prevent Flores from repeating. Rudolph will look to continue his trend of visiting victory lane every other year, winning the event most recently in 2015 and 2017. Will 2019 mark the third straight odd year for a Rudolph victory?
Sesely, who has returned to the seat of his Hyper 600 Micro Sprint, will look to win an unmatched fourth Gambler's Classic. Other past winners, Lou Cicconi and Joey Payne, are entered in the event as teammates in identically prepared bright yellow and orange No. 75s owned by Cicconi. Both drivers will be looking to match Sesely and Rudolph with three victories.
How about a first time winner? 2018 Indoor Auto Racing Series Champion, Justin Bonsignore, Scott Kreutter and Matt Janisch would lead the list of contenders looking to break through and win their first Gambler's Classic.
Bonsignore of Holtsville, NY, won the Indoor series opener in 2018 at the PPL Center in Allentown to kick off a remarkable season which ended with him being crowned the NASCAR Whelen Modified Tour champion. Bonsignore has come close and is always a contender when the checkered flag falls in Atlantic City, will this year be the year his name is written on the big check?
Kreutter of Buffalo, N.Y., as of Monday evening, was planning on attending the race. Kreutter, an expectant father, has been encouraged by his wife to race after her most recent visit to her obstetrician. Kreutter, a past Indoor Auto Racing Series feature winner inside PPL Center in Allentown, PA, finished second to Flores in the most recent series event at that same location in early January.
Janisch, fresh off his first series victory on Friday night in Allentown, after many runner-up and podium finishes will be a contender to score his first Gambler's Classic victory.
Other contenders would include Albany Indoor Race winners Andy Jankowiak and Anthony Payne. A Gambler's Classic victory would be a dream come true for Jankowiak, who has won a Friday night preliminary event. Payne, who shocked the field with a last to first drive in Albany, would join his father Joey as an event winner.
One confirmed driver change has Midwesterner Billy Wease taking over the seat of the No. 711 TQ owned by Mike Iles.
Champ Karts and Slingshots will serve as the two support classes.
The Friday, Jan. 25 schedule calls for TQ Midgets to run in four 20-lap A-Main Qualifiers, with the winner of each event securing a spot in Saturday's A-Main. Champ Kart and Slingshot qualifying is also on the Friday agenda. A special TQ Midget Non-Qualifiers race has been added to the Friday night schedule, open to 18 drivers who competed in and failed to qualify for both night's features at the Allentown event held January 4 and 5. The winner of this event will guarantee themselves a spot in the Gambler's classic.
The 40 lap Gambler's Classic feature is the weekend highlight on Saturday and will conclude the NAPA Know How racing weekend. Preceding the event on Saturday will be a round of heat races, B-Mains and a dash for the TQ Midgets. Champ Karts and Slingshots return to run their feature races Saturday night as well.
Race fans who have purchased lower level reserved tickets in Boardwalk Hall will have the opportunity to visit the drivers and cars up close during in Saturday's Fan Fest, which takes place immediately before the start of the night of competition with doors opening at 5pm.
Information, including ticket and hotel links, is available at indoorautoracing.com. Tickets are also available daily and the day of the events at the Boardwalk Hall box office. Other information is available by calling the series office during regular working hours at 609-888-3618.
Following Atlantic City, the series will conclude inside the all-new New York State Fairgrounds Exposition Center in Syracuse, NY on March 8-9. Those tickets will go on sale at 10 AM on Tuesday, January 29th.