Juan Pablo Montoya Will Remain With Team Penske For The 2017 Running Of The Indy 500.
Story By: MITCH ROBINSON / INDYcar SERIES MEDIA
Photos By: DAVE DALESANDRO / RACERSGUIDE.COM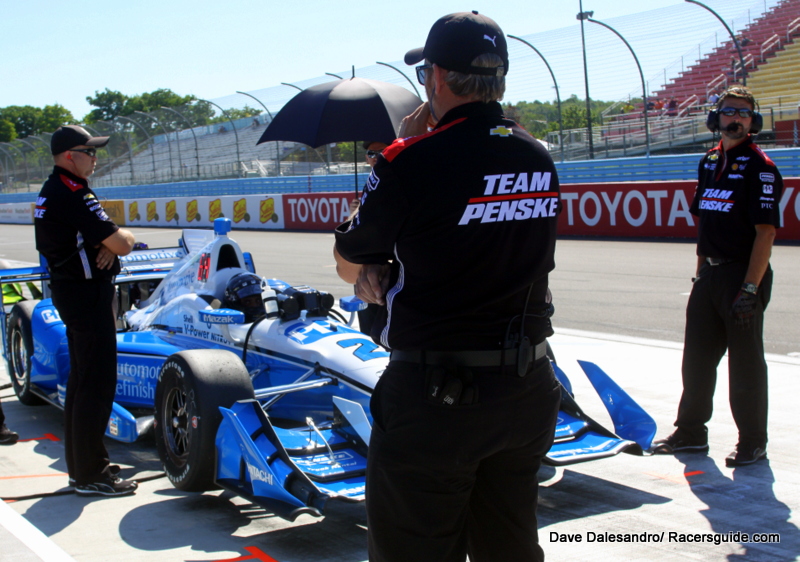 INDIANAPOLIS IND – November 3, 2016 – Juan Pablo Montoya will return to Team Penske for the 2017 Indianapolis 500, team president Tim Cindric confirmed on Tuesday.
It is currently the only Verizon IndyCar Series race that the two-time Indy 500 winner is scheduled to drive in next year.
Montoya has won 15 Indy car races in 91 career starts over five seasons. The 41-year-old Colombian drove for Chip Ganassi Racing in CART in 1999-2000 and for Team Penske from 2014-16, with stints in Formula One and NASCAR in between. He won the CART championship in 1999 and the Indianapolis 500 in 2000 and 2015.
Driving the No. 2 Chevrolet for Team Penske in 2016, Montoya finished eighth in the Verizon IndyCar Series standings with a win in the season-opening Firestone Grand Prix of St. Petersburg. Team Penske signed Josef Newgarden to drive the No. 2 car in 2017, leaving Montoya without a fulltime seat with the team. When Team Penske announced the addition of Newgarden last month, Cindric said Montoya was offered the opportunity to drive a Team Penske car in next year's Indianapolis 500.
Montoya explored options with other Verizon IndyCar Series teams but decided a return to Penske gave him the best chance to win a third Indy 500, according to Cindric, who confirmed the agreement on Tuesday. Cindric said details of Montoya's involvement for the 101st running of Indy 500 will be announced at a future date.
"He didn't want to leave the team but wanted to see what else was out there," Cindric said. "After giving it some thought, he told me the best opportunity was to run Indy with Team Penske, so if the offer still stood, that is what he wanted to do."
Montoya will complete a Penske armada at Indianapolis that includes the top four finishers in the Verizon IndyCar Series standings – champion Simon Pagenaud, second-place Will Power, third-place Helio Castroneves (a three-time Indy 500 winner) and Newgarden. It will mark the first time for Team Penske to field five cars at "The Greatest Spectacle in Racing."
"The fact we are going to stay together and try to win Indy together speaks about our relationship between the team and Juan," Cindric said.