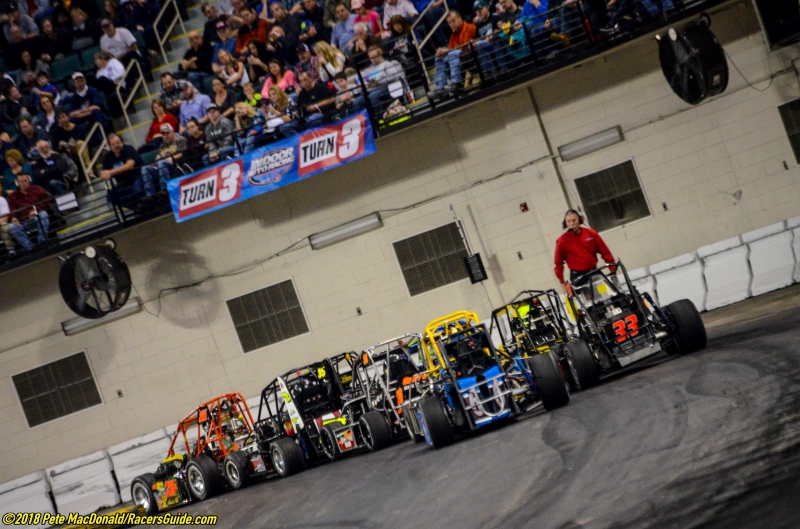 SPRINT CAR CHAMPION BRIAN MONTIETH TEAMS WITH CAR OWNER JOE MICHALSKI FOR NAPA RACING WEEKEND ASSAULT IN ATLANTIC CITY INDOOR AUTO RACING SERIES JANUARY 24-26; EYES GAMBLERS CLASSIC VICTORY
Story By: Ernie Saxton/Atlantic City Indoor Race
Photos By: Pete MacDonald/RacersGuide.com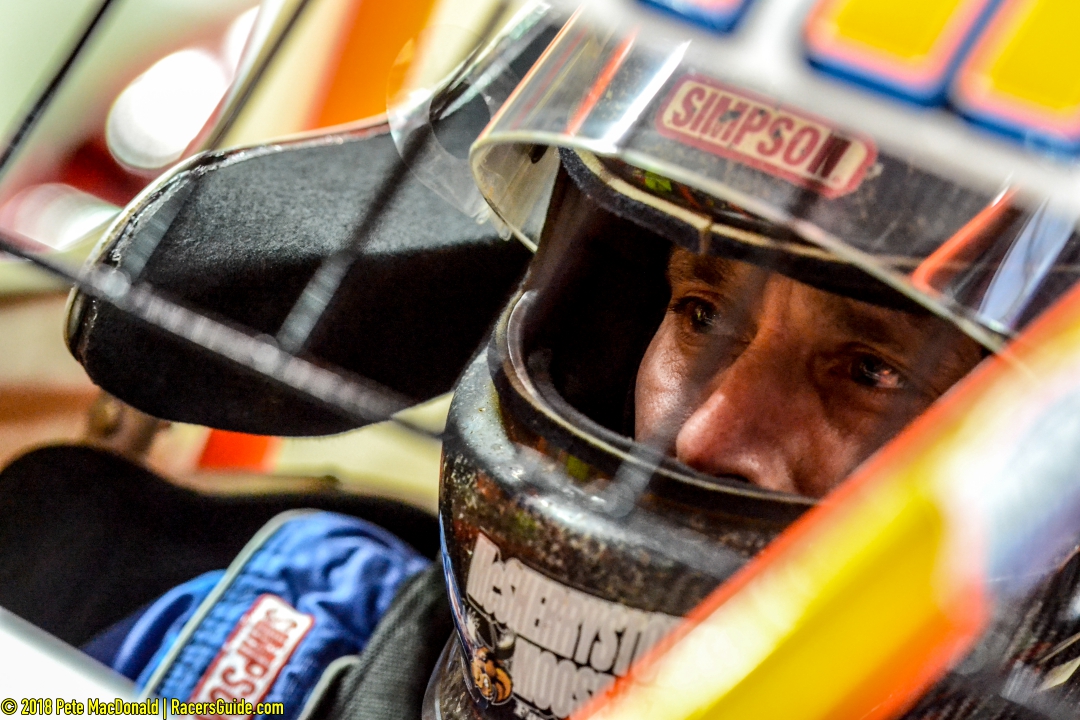 ATLANTIC CITY, NJ January 8, 2019 . . . Lincoln Speedway's reigning 410 Sprint champion Brian Montieth of Phoenixville, PA, and the Langhorne, PA-based Michalski Racing Team will join forces for an assault on the NAPA Know How Racing Weekend inside Atlantic City's famed Boardwalk Hall. The team, sponsored by JR Heating & Air Conditioning has an eye on taking the top prize in the 17th annual Gamblers Classic, the climactic event of the January 25th and 26th competition.
Brett Michalski, 25, whose father Joe owns the team Montieth will drive for, recently completed his first year of 410 Sprint racing in Central Pennsylvania. Brett finished 11th in Lincoln Speedway season standings, earning the Rookie Of The Year award for his achievements.
It was at Lincoln where a friendship was forged between rookie Michalski and veteran Montieth, who is one of Lincoln Speedway's all-time winningest 410 Sprint drivers. The union to race together in Atlantic City was facilitated by Tom Fraschetta, King Of Prussia, PA, for whom Montieth recently raced in the East Coast Indoor Dirt Nationals in Trenton, NJ last month. Michalski and Fraschetta had known one another through their days in Quarter Midgets.
"Tom has done a lot of the welding on our Sprint cars with the new safety bars that are required," Joe Michalski shared. "We have known one another for a long time."
Michalski explained his decision to contact Montieth about going to the Gamblers Classic instead of his son driving the car as he has done in past Indoor Auto Racing seasons.
"Brett and I had decided not to run the Indoor Series this winter so we could concentrate on the 410 Sprint season. Brett wanted to dedicate all of his focus to that," said Joe Michalski.
"I had talked to Brian during the season and he and Tom (Fraschetta) at the dirt indoor race in Trenton. It all just kind of worked out for Brian to drive for us in Atlantic City. The car was just going to be sitting in the shop."
The Micro is a top piece, a three year old Hyper Hugger that has been racing sparingly. The car, which has been modified extensively by Lou Cicconi, is now being referred to as a "Cicconi Cougar". The powerplant is a PR2 636 Kawasaki, uses ARS shocks and a braking system built by Dimension Design.
"Brett has been fast in our car indoors and we most always made the A-Main," said Joe Michalski. "I know from being there with Brett that the outdoor ambient temperature has huge effects on the track and influences how the cars need to be set up. Some of that favors the 600s, Anthony Sesely has won the race three times with a similar chassis. If it does, Brian will have one of the best Micros in the field to take advantage of it."
One place Michalski doesn't want to see Montieth in Atlantic City is in the 'Cool Down Zone'. The 'Zone' is an ingenious penalty box that has been sponsored by Michalski's company and York Heating and Air Conditioning for the past two years.
"It's a pretty neat idea and the fans really get into it," Michalski said. "Building the crowd reaction makes the races more interesting. As long as long as my No. 73B isn't in the Cool Down Zone, I'm all for it," he said with a laugh.
Once the outdoor 410 Sprint season opens, Brett Michalski will be racing principally at Lincoln Speedway. The team has two Maxim chassis, and two engines, one built by Kriner, the other by Ott. They use Penske Shocks, DMI rears and components and Keizer wheels.
At the East Coast Indoor Dirt Nationals, Montieth and his Tom Fraschetta-owned car were fast, but unable to advance through the C-Main. Erick Rudolph, who is among the favorites on the Atlantic City concrete based on past performances, won the Dirt Nationals in a Fraschetta team car to Montieth's.
Montieth's entry in the Michalski TQ Midget at Boardwalk Hall for NAPA Racing Weekend is one of an anticipated 70 for the running of the prestigious 17th Annual NAPA AUTO PARTS Racing Weekend on January 25-26, 2019. Champ Karts and Slingshots will serve as the two support classes.
Information, including ticket and hotel links, is available at indoorautoracing.com. Tickets are also available daily and the day of the events at the Boardwalk Hall box office. Other information is available by calling the series office during regular working hours at 609-888-3618.