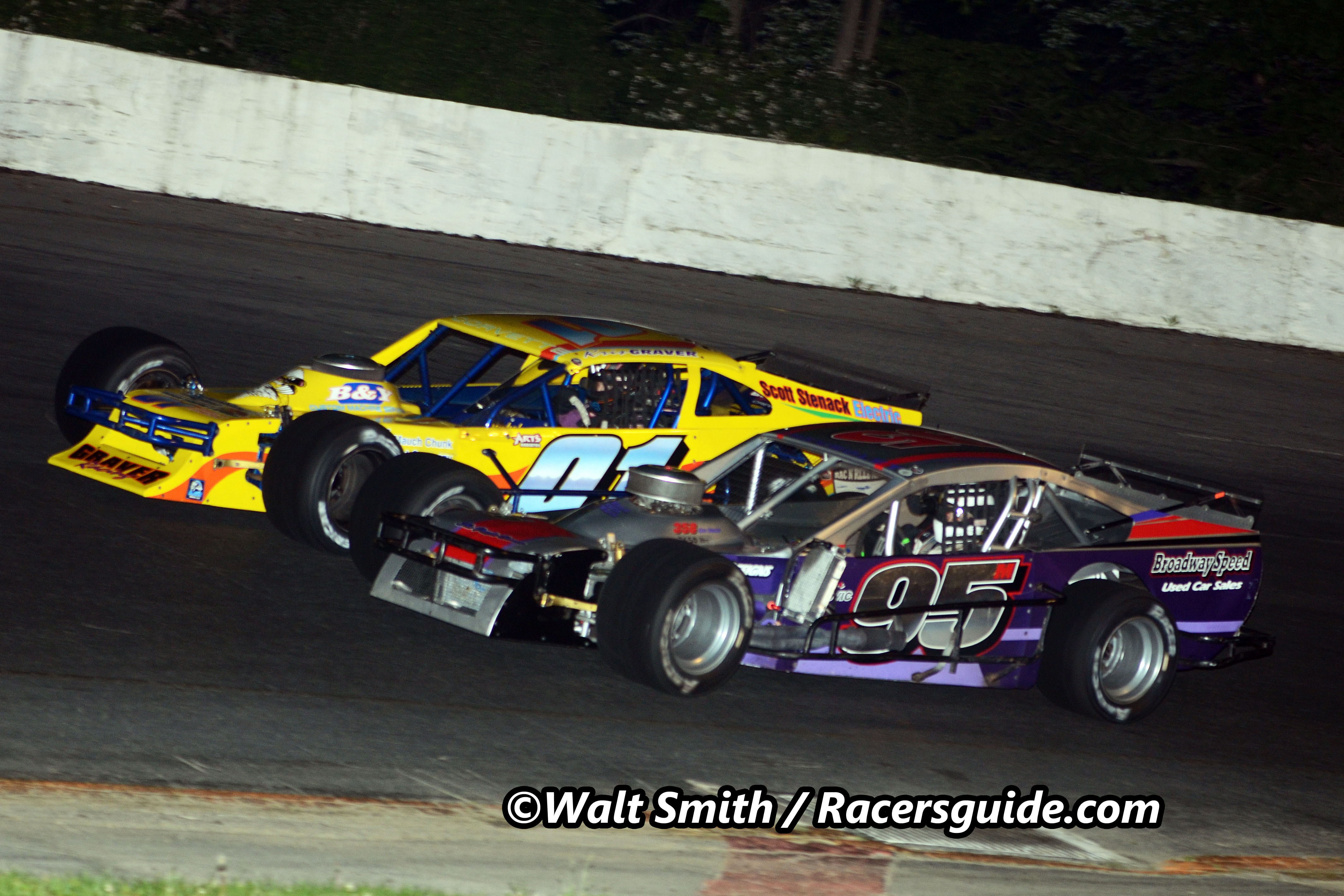 Modified drivers look to cash in on Bill Teel Memorial Four-16s paying $1116 to win each this Saturday at Mahoning Valley Speedway
Story By: Dino Oberto/Mahoning Valley Speedway
Photos By: Walt Smith/RacersGuide.com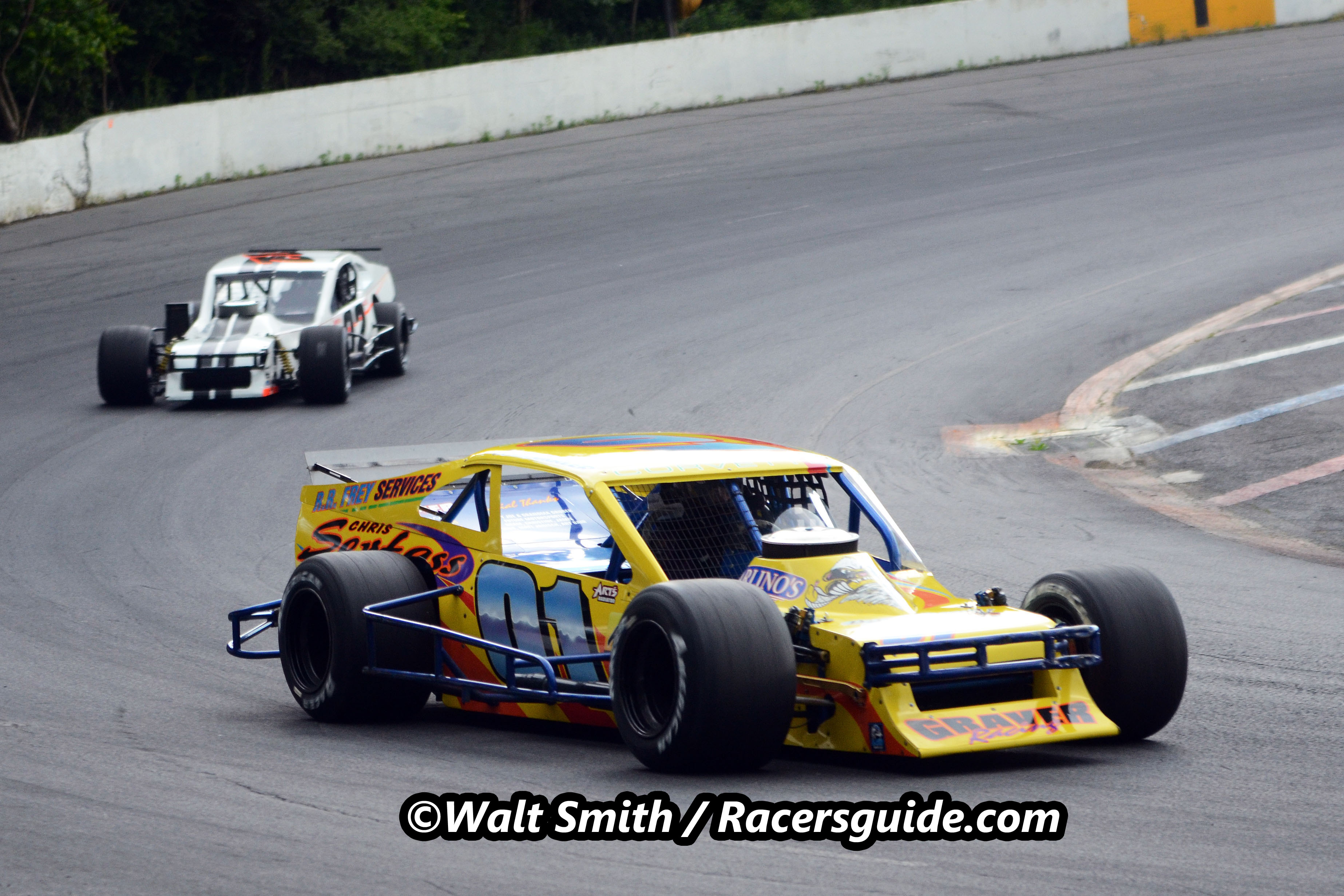 (LEHIGHTON, PA. 9-12-17) When family and friends of the late Bill Teel approached the management of Mahoning Valley Speedway to hold a special memorial event in his name, there was no hesitant in giving the green light.
Teel was not just a great champion and representative of the speedway, he was a friend to all who knew him.
The Bill Teel Memorial, which is this coming Saturday, September 16, has all the makings of an instant classic.
Four 16 lap features will pay $1116-to-win each plus another $1116 goes to the overall driver with the best average finish from the night. There is also lap money and contingencies plus the champion will receive an impressive custom trophy and a guaranteed starting spot for the Octoberfast 200 on October 28.
Teel won 16 features at Mahoning Valley, was a three-time Modified track champion (1988, '90 & 2000) and holds the record for consecutive Modified wins at four in a row. He also is a car owner champion with Tyler Haydt in 2011.
16 was the signature number of Teel which is the significance of that figure in the laps and payout.
The attention of this event has been buzzing as it draws near. Drivers are eager to get in on the lucrative share of the payoff while many fans are anticipating the all-out excitement from the four 16-lap features which undoubtedly will produce some thrilling finishes.
300 Bill Teel Memorial tribute t-shirts have already been sold and there is also a special commemorative program book.
The ATQMRA TQ Midgets will be on the card along with all regular track classes of Late Models, Street Stocks, Dirt Mods, Pro 4s and Hobby Stocks.
Grandstands open at 4:00 pm and heats will begin at 6:00. Adult general admission is $16. $2.00 off admission price for students, seniors 65 + and active Military. Children 10 and under are FREE.
Pits will open at 11:30 am for anyone who would like to partake in early paid practice which will run from 12:30 to 3:30. Regular practice begins at 4:30. Sign-ins are from 3-4:15.
The first Modified feature will be set via heats and the following three will be inverted.
For additional information log onto www.mahoningvalley-speedway.com or on Facebook at Mahoning Valley Speedway. Mahoning Valley Speedway is located on PA route 443 just a few miles west of Lehighton.