[xyz-ihs snippet="Posts-Ad"]
After Parting Ways with HBR, Sheppard has accomplished what Many Thought was Improbable; Leads the Super DIRTcar Series Big-Block Modified Standings over Stewart Friesen
Story By: MATT NOLES / RACERSGUIDE.COM    
Photos By: DAVE DALESANDRO / RACERSGUIDE.COM
SPRAKERS, NY- August 19, 2016- Open trailers are a thing of the past; a venerable relic from a far simpler time.
Very seldom does one see one of these mythical modes of transport since the invention of enclosed trailers and mammoth stacker haulers and yet whenever the Super DIRTcar Series rolls into town, one of its premier drivers arrives with his backup car hanging out in the proverbial breeze. It's proof that it doesn't matter how good you look getting to the track; it only matters how good you look on the track.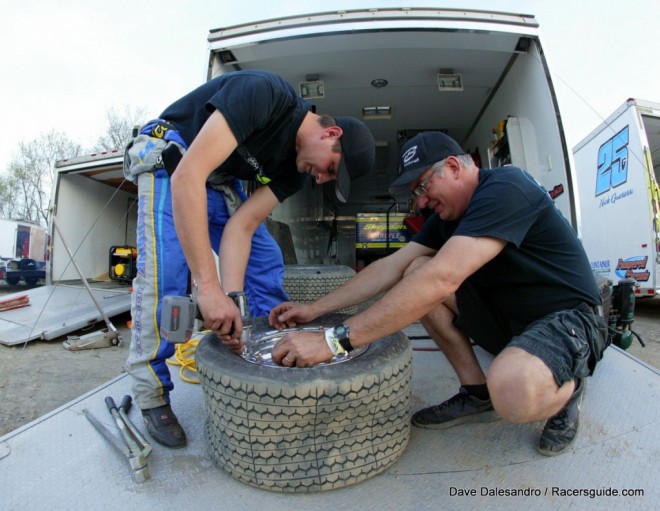 When Sheppard and HBR parted ways at the conclusion of the 2015 season, many were wondering not only what the Waterloo, New York native would drive the following season but also how he would perform. Needless to say, he has been nothing short of spectacular. What's more, he's made the transition look about as effortless as one possibly can.
With a victory at the DIRTcar Nationals in February to start off his 2016 campaign, Sheppard set the tone for what has morphed into an improbable season; he didn't stop there. The driver of the No. 9S quickly rattled off victories at Williams Grove, Five Mile Point, Eldora, Granby and Merrittville. In short, it's been a season that he could have only dreamed of.
His exploits and success haven't been limited to just his tour races this season. The 2015 Super DIRTcar Series champion is also a threat to win weekly at the Utica-Rome Speedway and the Canandaigua Motorsports Park and is in the hunt for a championship at both venues.
"This has been a year that you certainly hope for," stated Sheppard. "But you never really know if you're going to get it. We all know there's nothing definite in racing but as far as things are going at this point in the season, I really couldn't be any happier."
When the decision was made to part ways with HBR, that also meant that in a sense, Sheppard would be parting ways with Troyer Race Cars. Never one to dwell on decisions for much longer than needed, he quickly returned to the fold of Bicknell and truth be told, it's almost as if he never left; almost.
"I wouldn't say that we didn't skip a beat," continued Sheppard. "I mean, a lot has definitely changed in the two years I was out of a Bicknell. The evolution of the sport is continuous and we still had some learning to do this year. We've just been fortunate that our race cars have been very good."
Even though victories may be less frequent at his home speedways on Saturday and Sunday nights, with five in all at the Canandaigua Motorsports Park and four total at the Utica-Rome Speedway, his success on the road this year has more than made up for it.
"It seems like our race cars have been very good out on the road," Sheppard explained. "It feels like we've been in the top-three just about everywhere this year. We may not be winning the races we once were on the weekends but it seems like we've been the best we've ever been on the road and that's a sacrifice I'm willing to make."
When it comes down to chasing a championship, nothing takes the place of a driver that has had numerous years of experience and for Sheppard, who currently leads the Super DIRTcar Series point standings over rival Stewart Friesen, it's that experience that he hopes to lean on time and time again as the season heads into its final months.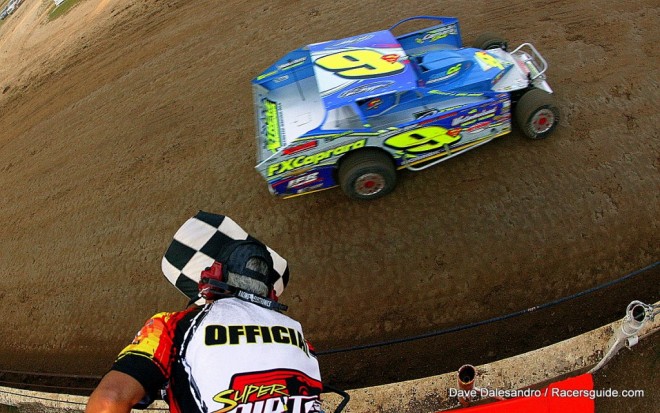 "Experience definitely helps," Sheppard remarked. "You just know that there are a lot of races left and a lot can still happen. You also know that the series is never over until it's over and you know that you've been in this position before so you know what you have to do to take care of your equipment. You just have to take it one race at-a-time."
With his decision to end his Friday night program at the Brewerton Speedway [in Brewerton, New York], Sheppard has come to the realization that sometimes in racing, the most difficult calls are often the most necessary.
"I don't think I would have been able to continue running on Fridays no matter what," concluded Sheppard. "I think I've spent maybe every Friday night except one still in the race shop when the feature was ending at Brewerton. I honestly think that if I would have kept racing on Friday night's, my program would have suffered as far as maintenance is concerned. In hindsight, it was probably the best decision for us."
Matt Noles is a contributing writer for Racers Guide, Dirt Track Digest and Speedway Illustrated. He currently resides in Sprakers, New York and can be reached via e-mail at matt_noles@yahoo.com.
[xyz-ihs snippet="Posts-Ad"]