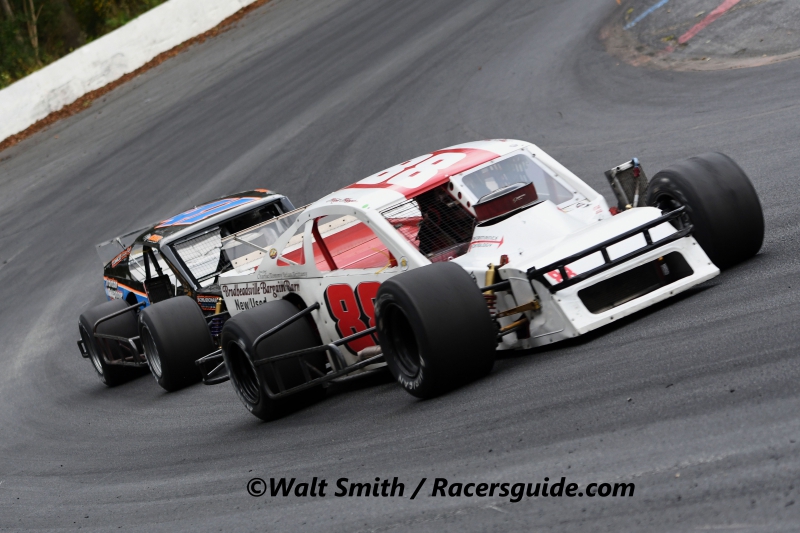 Mahoning Valley Speedway begins preparations for Octoberfast 2017…Modifieds to run $6000-to-win/200 lap feature. Late Models, Street Stocks, Hobby Stocks and Vintage Stock Cars also on docket
Story By: Dino Oberto/Mahoning Valley Speedway
Photos By: Walt Smith/RacersGuide.com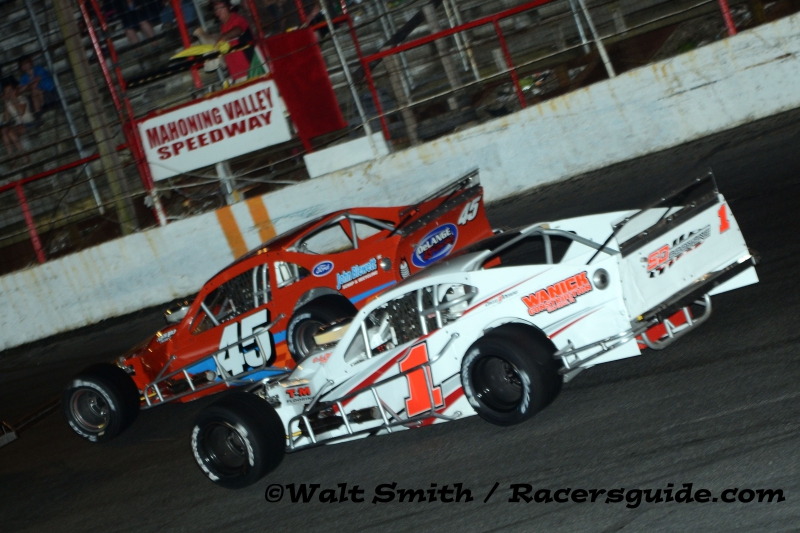 (LEHIGHTON, PA. 10-2-17) Mahoning Valley Speedway's annual marquee event, the season ending Octoberfast, is now in the planning stages of what will be the biggest race show ever conducted at the Lehighton paved ¼-mile oval.
In last year's Octoberfast the track touted its biggest race ever with a 150-lap/$5000-to-win event for the Modifieds which was won by hometown favorite Kyle Strohl. The race was also under the Race of Champions Tour banner.
For this year's edition of Octoberfast track promoter Floyd Santee is going one step higher with a never before heard of 200 lap Modified feature that will pay the hard-earned winner a track record $6000.
Unquestionably this will be a race for the ages as drivers will be put to the test of encompassing the demanding circular oval for a grind of 200 circuits.
The Octoberfast 2017 will also have a 60-lap/$1200-to-win Late Model feature. 75-lap/$1200-to-win Street Stock feature and a 50-lap/$500-to-win Hobby Stock feature. Rounding out the action filled day will be a group of Vintage Stock Cars, many which formerly raced at Mahoning Valley and Dorney Park Speedways.
The Modified entry fee is set at $100, however, competitors can preregister at a cost of $80 by October 14.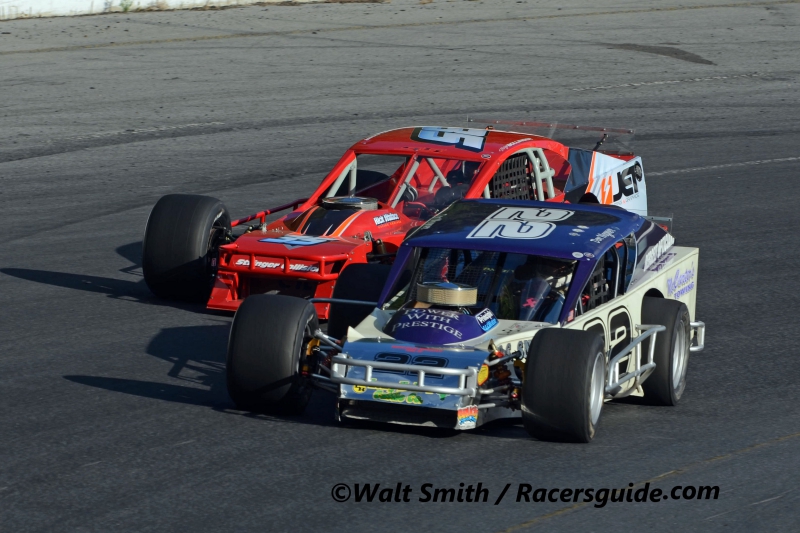 The Late Model and Street Stock entry fee is $60 but they too can preregister prior to October 14 at a cost of $50. The Hobby Stock entry is $30 after October 14 and $20 preregistration.
You can send all pre-entries to: Chip Santee, 5406 Mountain Road, Germansville PA 18053. Drivers can also signup at the track prior to the said date.
Pit entrance is $50 per person. There will be early paid practice from noon to 2:00 pm at $25 per car. Regular warmups will take place starting at 2:30 pm with the first round of heats taking place at 4:00 pm.
This race will also award 100 championship bonus points to all the aforementioned divisions. 22 cars will start each feature.
The complete purse breakdown will be released soon.
Adult grandstand admission is $30. $2.00 off admission price for students, seniors 65 + and active Military. Children 10 and under are free.
On Saturday, October 21 from noon to 4:00 pm the track will hold an open practice. It will be $25 per car and $10 per person to entry the pits. Grandstand admission.
In the event of inclement weather for Octoberfast the rain date will be Sunday, October 29 starting at 3:00 pm.
Further details will be released in the coming weeks. For additional information log onto www.mahoningvalley-speedway.com or on Facebook at Mahoning Valley Speedway. Mahoning Valley Speedway is located on PA route 443 just a few miles west of Lehighton.