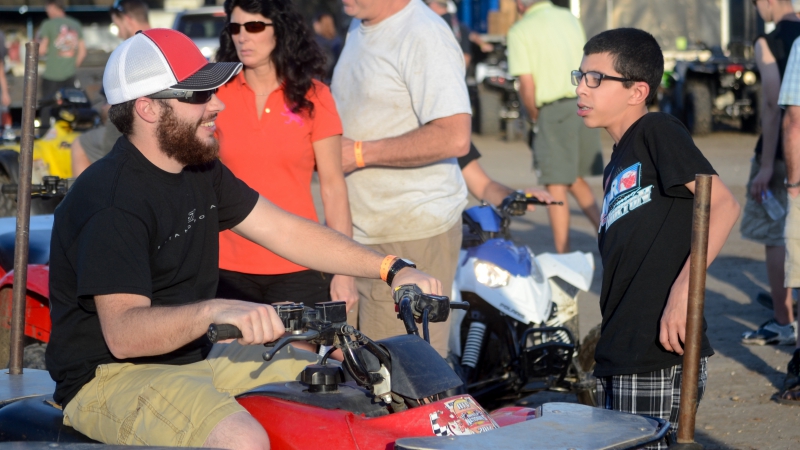 Last Day In Florida 
Story By: Hunter Horton/RacersGuide.com
Photos By: Pete MacDonald/RacersGuide.com
Well today is the final day of the DirtCar Nationals. We started out our final morning by waking up at 8:00 AM and dad and I went over to Burger King to get some breakfast,then decided to head on over to the track around 9:00 AM. We made a pit stop to Walmart jus too pick up a couple things for the day. 
When we got to the track we started working on the car to see what was wrong from the night before. Come to find out it was just an oil line that came loose! We fixed that all up and then we just sat and waited around all day for racing to start! 
We time-trailed third fastest in our group, so that would start him third. He started third in finished third there really wasn't a lot of passing. After the heats they worked on the track a little bit, so I took a ride up with Larry Wight to see what they were doing to the track before watching the consi.
He started 12th in the  shortened 40-Lap feature and finished 11th. Not much passing! We started to truck home after we loaded up! 
Another 14 hour trip coming up. Thanks everyone for their comments this week, I hope you liked reading what went on down in Volusia.