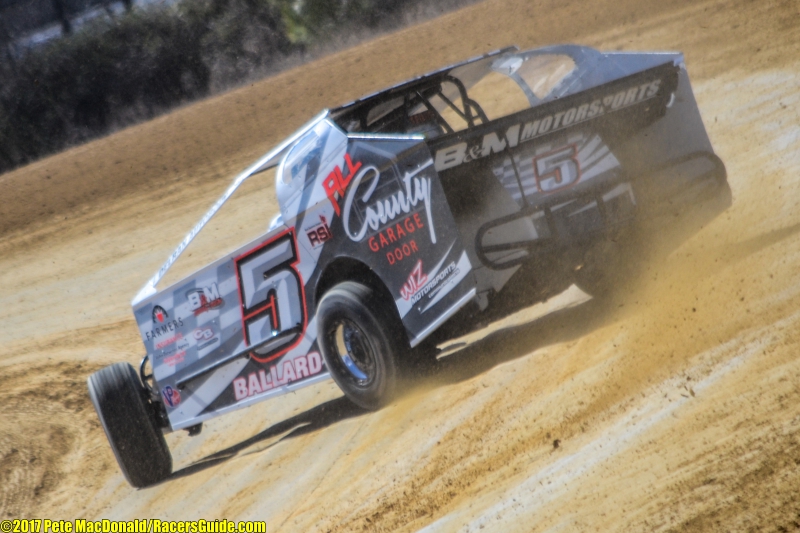 THE JOHN LATWINAS FARMERS INSURANCE AGENCY IS BACK WITH BRETT BALLARD AS A
MARKETING PARTNER
Story By: Mike Wizniewski/B&M Motorsports
Photos By: Pete MacDonald/RacersGuide.com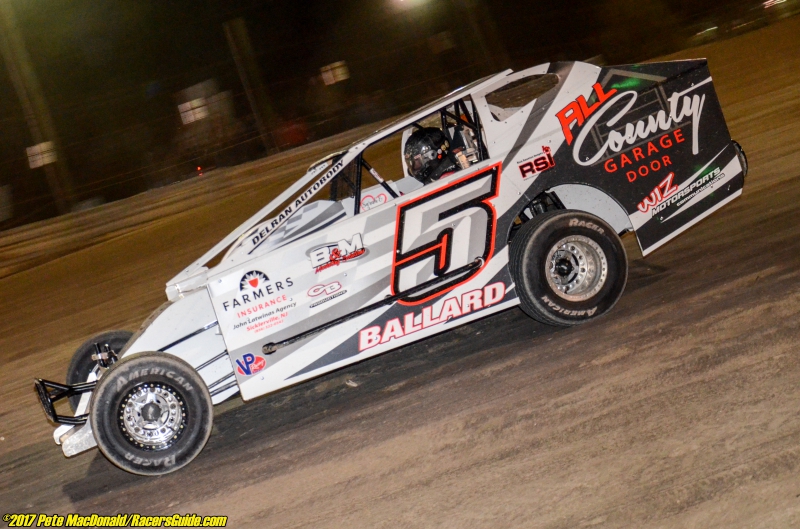 Sicklerville, NJ (January 15, 2018) – When the 2018 dirt racing season gets
underway in March, Brett Ballard will have the John Latwinas Farmers
Insurance Agency back as a marketing partner. "This will mark the fifth
consecutive year that John and his Farmers Insurance Agency has partnered
with my race team. I am glad to have him on board again," remarked
Ballard.
Since 2014, the John Latwinas Farmers Insurance Agency has been offering the
residents of New Jersey with friendly service and affordable insurance. "My
agency offers auto, homeowners, life, and business insurance. I invite the
racing community, family and fans to meet with me at my office located at
645 Berlin-Cross Keys Road or give me a call at 856-322-0542. We are open
Monday through Friday," said Latwinas.
Ballard will unveil his new Big Block Modified ride for the upcoming season
at the 2018 Motorsports Race Car and Trade Show from Friday, January 19
through Sunday, January 21. The annual show takes place at the Greater
Philadelphia Expo Center in Oaks, PA. Ballard's car will be on display at
the Wiz Motorsports Communications exhibit space located at booths 1011-1013
and 1111-1113.
Brett Ballard, an accomplished racer with twenty-six feature wins, has
several affordable and result oriented marketing partnership packages
available for the 2018 season. Additional information can request a
marketing portfolio from Mike Wisniewski at Wiz Motorsports Communications
at mikewiz1962@yahoo.com.
Wiz Motorsports Communications delivers customized and professional
marketing solutions for racers and race tracks. To discuss your particular
need, contact Wiz Motorsports Communications at mikewiz1962@yahoo.com.