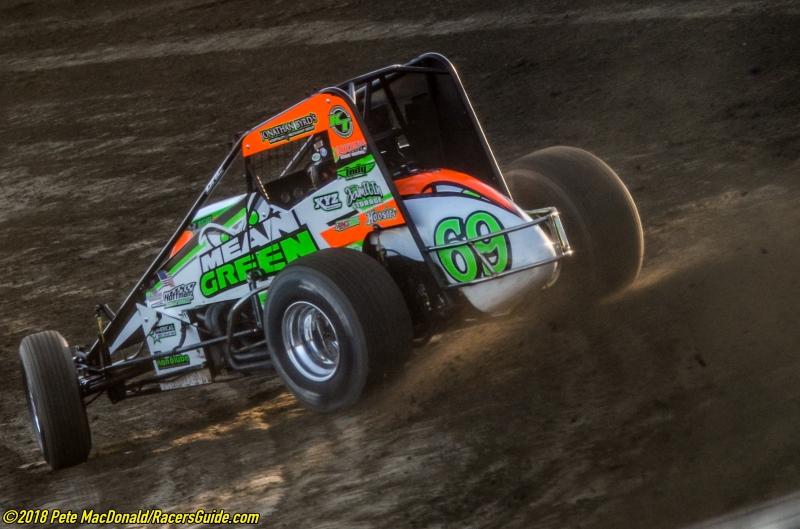 HOFFMAN RACING WILL CELEBRATE YEAR #90 WITH MEAN GREEN RETURNING AS THE PRIMARY SPONSOR AND HAR'S WINNINGEST DRIVER BACK IN THE SEAT OF THE ICONIC # 69 FOR THE 2019 USAC NATIONAL SPRINT CAR SERIES
Story By: Hoffman Auto Racing
Photos By: Pete MacDonald/RacersGuide.com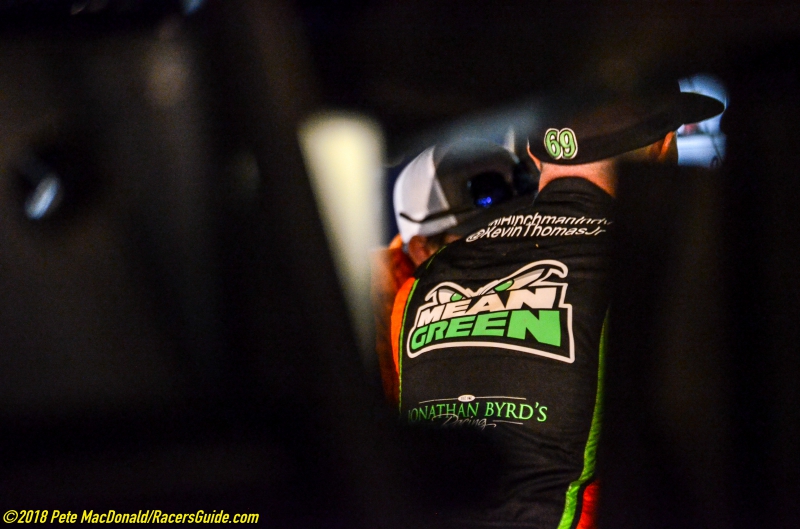 Loveland, OH (Dec 21, 2018) Hoffman Auto Racing is proud to announce that Mean Green Cleaner & Degreaser will return as the primary sponsor and with 15 USAC National Sprint Car wins and two USAC National Sprint Car Championships for HAR, Brady Bacon is back in the seat.
HAR now boasts 108 USAC National Sprint Car wins with 103 of them awarding National points, all since 1989.
"When we were unable to work things out for 2019 with Kevin Thomas Jr., we jumped on the chance to get Brady back in the Mean Green car. We want to thank KTJ for all he and Whitney did for us in 2018 and we wish them nothing but the best in the future. I am so grateful to the professionals at Rust-
Oleum for allowing HAR to continue to pursue USAC National Championship #12 in 2019 in our 90th year of operation," said Richard Hoffman President of HAR.
Brady Bacon commented "I am extremely excited to be reunited with Hoffman Racing for 2019. We have always worked well together and I hope to replicate the success we had in our first run together. I look forward to helping add more to the already impressive legacy the Hoffman's have established".
"Rust-Oleum purchased the Mean Green brand from CR Brands in 2018. We encourage all our race fans to continue to support the brands that support their sport. This includes Rust-Oleum products in addition to Mean Green. We are excited to showcase Rust-Oleum as well as our primary sponsor Mean Green. Lykins Energy Solutions, Hoosier Tires, XYZ machine, Fatheadz Eyewear, Triple X Race Cars, DMI and Tel-Star Technologies will be associate sponsors in 2019. HAR continues as an official Military Order of the Purple Heart Race Team," commented Tim Waechter, VP of Marketing/PR/Social Media HAR.
Mean Green is America's #1 heavy duty, all-purpose cleaner and degreaser that provides consumers with the toughest clean at a great value. It is the toughness you can trust for when getting it clean matters most. It is great for dirty jobs inside and out. It cleans everything from kitchen countertops, tile, bathrooms, to outdoor furniture, greasy grills & engine parts. Visit MeanGreenDegreaser.com for more information.