Hillbilly Hundred to Offer Record Purse in 2018
Story By: Jeremy Shields/LOLMDS
Photos By: Heath Lawson/LOLMDS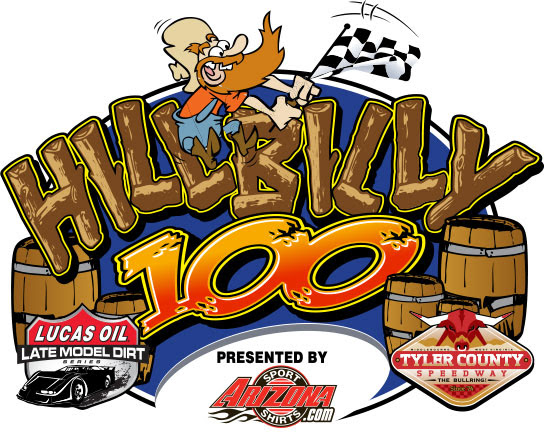 BATAVIA, OH (September 8, 2017) – During Sunday's Lucas Oil Late Model Dirt Series – sanctioned Hillbilly Hundred, famed promoter, Carl Short announced that the 50th annual edition of the marquee event, in 2018, will offer a race-record $50,000 winner's purse.
The event, which will be held at Tyler County Speedway, in Middlebourne, WV, on Sunday, September 2, 2018, is set to be the richest scheduled one-day event in history, breaking the previous high of $42,000 from the 2010 Hillbilly Hundred at West Virginia Motor Speedway in Mineral Wells.
Tyler County Speedway in Middlebourne, WV is a 1/4-mile dirt oval nestled in the hills of scenic West Virginia, along the historic Middle Island Creek. On site camping makes the Tyler County Speedway/Fairgrounds a race fan's vacation destination, year after year, including primitive or full hook-up spots. Ideal for a weekend getaway or a day of family fun, the fairground has shower facilities, shelters for picnicking, playground areas, and nearby fishing available. For camping info call, (304) 771-6874 or the TC Fair Association at (304) 771-0499. To find additional information, visit: www.tylercountyspeedwayonline.com.
Previous Hillbilly Hundred Winners:
1967 – Don Gregory
1968 – Ray Neece
1969 – No Race Held
1970 – Clate Husted
1971 – Danny Dean
1972 – Dorus Wisecarver
1973 – Bob Wearing Sr.
1974 – Bob Wearing Sr.
1975 – Bob Wearing Sr.
1976 – Bob Wearing Sr.
1977 – No Race Held
1978 – Gene McNeely
1979 – Danny Dean
1980 – Rodney Combs
1981 – Freddy Smith
1982 – Charlie Swartz
1983 – Freddy Smith
1984 – Larry Moore
1985 – Jack Boggs
1986 – Jack Boggs
1987 – Jack Boggs
1988 – Donnie Moran
1989 – Donnie Moran
1990 – Buck Simmons
1991 – Rodney Combs
1992 – Rodney Combs
1993 – Davey Johnson
1994 – Bill Frye
1995 – Bart Hartman
1996 – Todd Andrews
1997 – Rod Conley
1998 – Steve Shaver
1999 – Davey Johnson
2000 – Davey Johnson
2001 – Donnie Moran
2002 – Billy Moyer
2003 – Chub Frank
2004 – Mike Marlar
2005 – Clint Smith
2006 – Earl Pearson Jr.
2007 – Eddie Carrier Jr.
2008 – Jimmy Owens
2009 – Ray Cook
2010 – Scott Bloomquist
2011 – No Race Held
2012 – Mike Marlar
2013 – Jimmy Owens
2014 – Don O'Neal
2015 – Scott Bloomquist
2016 – Scott Bloomquist
2017 – Jonathan Davenport