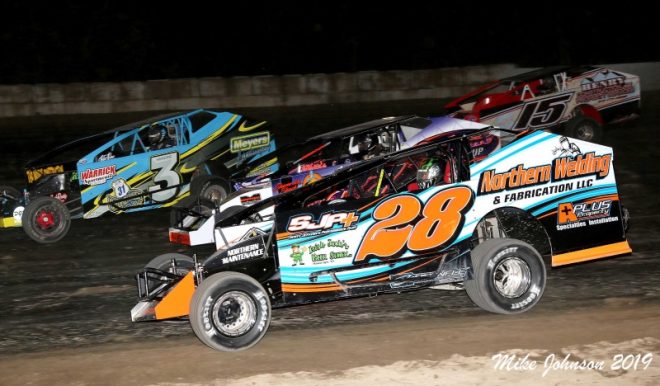 High Speed Family Entertainment Continues at The Fulton Speedway Saturday, July 20
Story By: Dave Medler/Fulton Speedway
Photos By: Mike Johnson/RacersGuide.com
FULTON, NY – After what fans called the Modified race of the year, and had people still talking leaving the facility last Saturday, the Fulton Speedway will be back in action this Saturday, July 20 for another exciting hot summer night of dirt track racing presented by Oswego County Today.
On the race card will be the Tracey Road Equipment DIRTcar Modifieds, DOT Foods DIRTcar Sportsman, Billy Whittaker Cars & Trux RUSH Late Models, E&V Energy Novice Sportsman. The Sportsman will also be running feature #2 from June 1.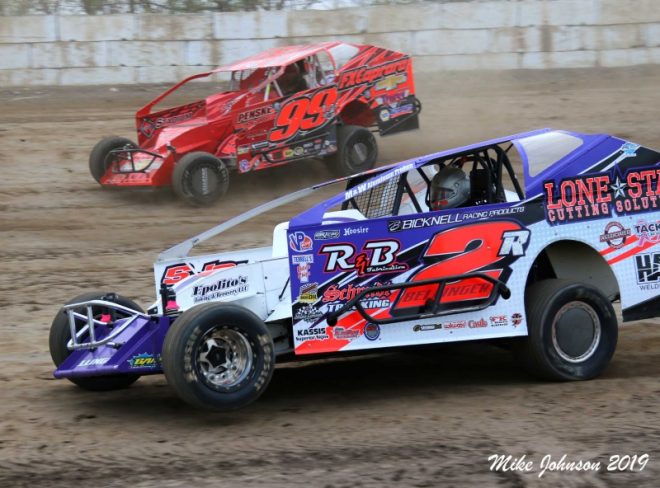 Admission for the fastest, family affordable fun in Central New York is $12 adults, 18 years old and younger is free. Pit admission is $27 Participant, $30 Non-Participant. Grandstands will open at 5:00 pm with racing at 7:00 pm.
If you are going to the popular Syracuse Nationals, bring your ticket stub and receive half price admission to the grandstands.
Top Five Division Point Standings:
(Modifieds) – 99L – Larry Wight (430) 83x – Tim Sears Jr. (350) 32R – Ron Davis III (342) 15 – Todd Root (338) 2R – Rob Bellinger (324).
(Sportsman) – 60 – Jackson Gill (438) 3 – Chris Mackey (428) 38 – Zach Sobotka (418) 8 – Alan Fink (413) 31 – Corey Barker (412).
(Late Models) 91 – Chad Homan (866) 10 – Chris Fleming (847) 81 – Bret Belden (829) 3x – Kevan Cook (808) 160 – Max Hill (788).
The Fulton Speedway would like to welcome Oswego County Today.
For everything Oswego County from news, sports, real estate, community events and more. The site is constantly updated and free for all atwww.oswegocountytoday.com and like the Facebook page.
Any questions you might have and for marketing opportunities please contact Cory Reed at (315) 593-6531 or cory@fultonspeedway.com .
For all the latest news go to www.fultonspeedway.com and like the speedway Facebook and Twitter pages.