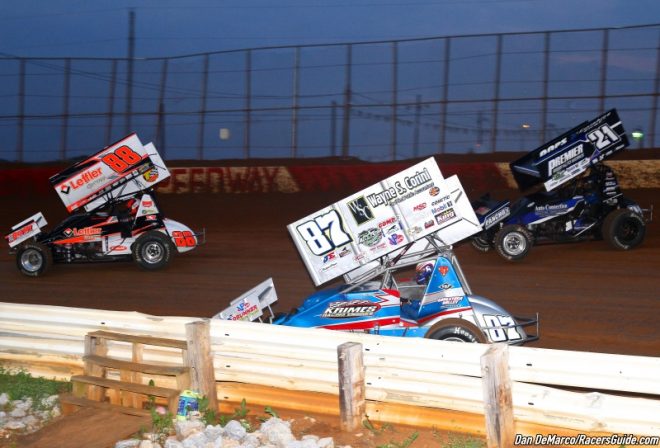 Gene Latta Ford Backing 410 Sprints At Lincoln
Story By: Wayne Harper/Lincoln Speedway
Photos By: Dan DeMarco/RacersGuide.com
ABBOTTSTOWN, Pa. – A new era will begin at Lincoln Speedway on Saturday afternoon, as will a new relationship between two iconic members of the Adams County community.
Gene Latta Ford will step up as the title partner for the track's weekly 410 sprint car division this season.
"I am thrilled to announce a new partnership with Gene Latta Ford for the 2019 season," said Jerry Parrish, the new managing partner of Sel-Wil Inc., the promotional team that now owns Lincoln Speedway. "Gene Latta Ford has come aboard as the title sponsor for the 410 sprint car point series for the coming season."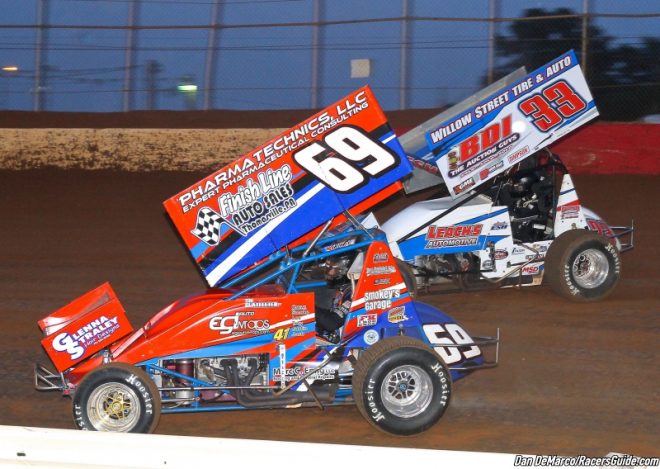 Gene Latta Ford has been serving the Hanover and surrounding areas since 1973. From humble beginnings, Gene Latta has grown into the number one volume Ford dealer in Adams and York Counties in Pennsylvania, as well as in Carroll County, Maryland.
"We are proud to sponsor the 410 sprint division at Lincoln Speedway for the 2019 season, as we feel it's a great fit for exposure right in our back yard," said Shawn Groft, general manager of Gene Latta Ford. "These guys have been putting on a great show at Lincoln Speedway for years and years, and we are just glad to be part of it in 2019.
"Lincoln Speedway is a big part of our community, as is Gene Latta Ford," added Groft. "It's a perfect match in my mind."
It's also a perfect match in the minds of the new Lincoln management team, which includes Parrish, Scott Gobrecht, Mike Heffner and Alan Kreitzer.
"We can't think of a single business that has influenced the community in as positive of a manner as the Lattas," said Parrish. "We hope the new relationship will last for many, many years."