[xyz-ihs snippet="Posts-Ad"]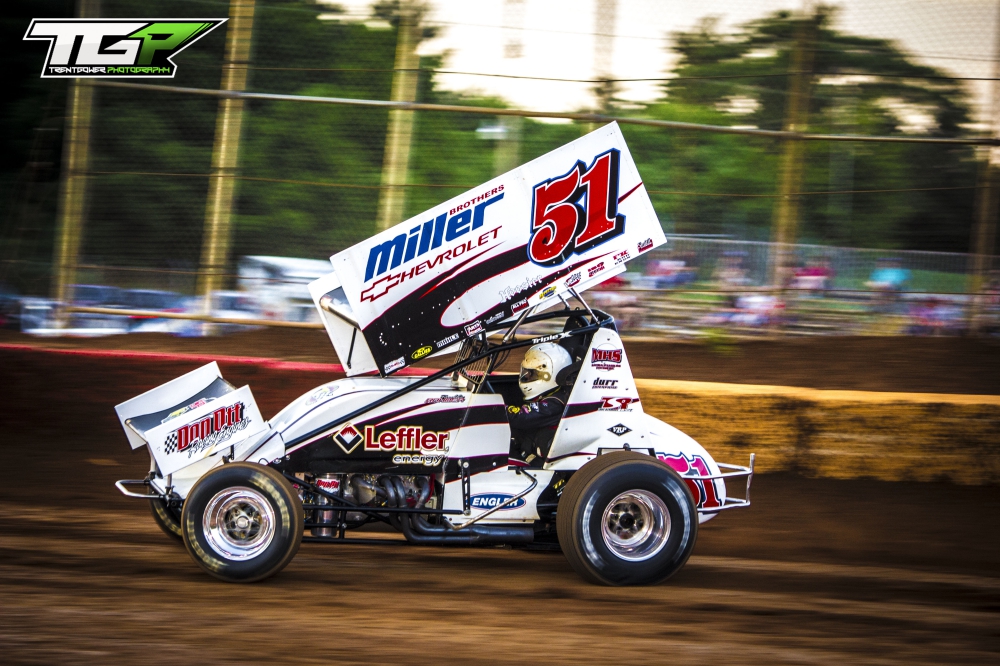 FREDDIE RAHMER CARVING OUT HIS OWN PLACE IN CENTRAL PA SPRINT CAR RACING SCENE
Young Gun Looks to Take Victory at Grandview Speedway Thunder Cup Event
Story By: Justin Snyder/RacersGuide.com – Photos by: Tommy Hein, Trent Gower & Dan DeMarco/RacersGuide.com
In Central Pennsylvania, few names are as synonymous with Sprint Car racing as Fred Rahmer. With a National Sprint Car Hall of Fame resume and having collected more than 400 career feature victories and multiple track championships at various local speedways, it was going to be hard for any local driver to fill those shoes when the legend walked away from driving in 2013.
Let alone it be one bearing the same name and bloodline. However, along with his brother Brandon, Freddie Rahmer Jr. is ushering in a new era of the family name in Central PA racing lure.
Currently sitting seventh in points at Lincoln Speedway and capturing a win at the Abbottstown oval in back-to-back seasons, he has given fans of his father a new racing hero to cheer for weekly and introduced himself to a new generation of fans.
"I understand the legacy aspect of it and I'm proud of everything my dad accomplished in this sport," said Rahmer, who is now in his third year of 410 Sprint Car racing. "The comparisons are always going to follow you when you have a dad like Fred Rahmer, but I like to think I'm well on my way to making a name for myself outside that shadow."
Growing up the son of a successful racing driver, Freddie and his brother never dabbled in racing much as kids.
"To be as successful as he was, he really had to be committed as much as possible," said Rahmer Jr.. "So racing go-carts or something like that as kids was not really an option. It just didn't make sense to get into something and not put forth a full effort."
But as the elder Rahmer's career began to wind down and the schedule started to open up a little more, the Rahmer brothers began to race SpeedSTR cars in 2010 at the age of 14.
The SpeedSTR class in affordable open-cockpit racecar that looks and performs like a USAC/ARDC racecar and was created by racing veteran Richie Tobias.
"I knew then at a young age that racing was something I wanted to do for a long-time," said Rahmer Jr, a native of Salfordville, Pa. "I loved the speed and adrenaline and it was something I really enjoyed doing."
In 2012 he picked up his first career SpeedSTR win at the famed Williams Grove Speedway and then in 2013 he captured the Insinger Race Fuel/Sunoco USAC National SpeedSTR title besting a field of drivers including Billy Pauch Jr.
Following a magical farewell season by Rahmer Sr. which included 7 victories, most notably besting the World of Outlaws to win the National Open in his final race, it was announced that the Rahmer brothers would jump up to the 410 Sprint Car ranks driving for their father.
"I was not so sure about dad hanging it up to be honest," said Rahmer Jr. "On one hand I was sad to see him close that chapter of his racing career, but on the other hand It was a great opportunity to be in great equipment and continue to grow as a racer."
His first season behind the wheel of a 410 Sprint Car was met with low expectations and hope of gaining experience behind the wheel.
The team focused on running weekly at Lincoln and Freddie Jr. and his brother learned under the tutelage of their father and long-time mechanic Moon Byers. Also assisting in their development, Fred Sr. decided to run a car part-time for long-time standout driver Stevie Smith at big paying shows.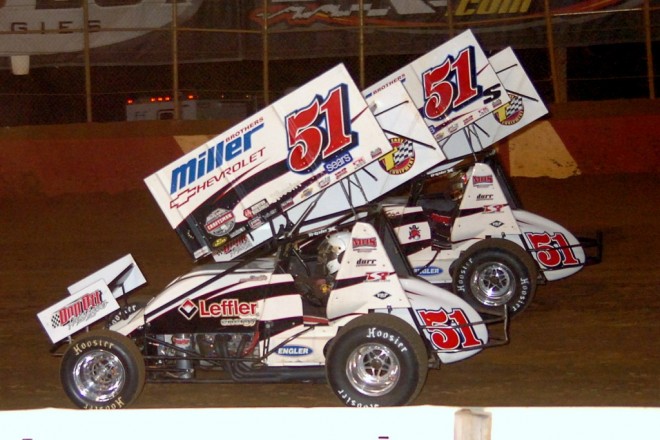 "Having Stevie there to bounce ideas off of and learn from has really been a blessing for my development," said Rahmer Jr. "I've always had my dad there and obviously he's always giving tips and tries to help where he can. But having someone of Stevie's caliber, the more I can soak in the better driver I can be."
The highlight of the season came when Rahmer Jr. qualified for his first career World of Outlaws feature on the same night as Smith captured the $10,000 to win Gettysburg Clash at Lincoln.
It was a confidence booster for the 18 year old rookie going into 2015. But it also was a springboard for what he wanted to accomplish behind the wheel of the 410.
"Making that show was a dream come true for me, but I was honestly way in over my head out there," said Rahmer Jr, who is also a mechanical engineering student at Penn State Berks University when he is not racing. "It opened a lot of doors for us and it certainly opened up a lot of eyes.
But it's one thing to go fast and another to be competitive. If anything, it gave me a boost to want to be more consistent and get to a place where I felt like we could be in the thick of things every night."
2015 saw the youngster win his first career 410 Sprint Car feature event at Lincoln in a race where he charged from fourth to first on the last lap a week after his brother Brandon claimed his first career victory at the same track.
With gained experience and better results coming, the team also began running more shows at various area speedways leading into 2016.
One of those tracks has been Grandview Speedway in Bechtelsville, Pa. The track was one that his father was very successful running modified racecars at before he moved to Sprint Cars and he is hoping to collect a victory at the speedway during the Thunder on the Hill Racing Series Sprint Thunder Cup July 26.
"I think it would mean a lot to my entire family if we could manage to win a race out at Grandview," said Rahmer Jr. "I've ran pretty well every time I've been there and I'm confident if we time well and stay consistent, we have just as good of a chance as any other car on the track."
Win or lose one thing is for sure, the Rahmer name is in good hands. And if Rahmer Jr. has his way, it will be a part of the Sprint Car scene for many more years.
"This sport will eat you up if you let it. It doesn't matter who you are or what your last name is, it takes time to get good in these cars," said Rahmer Jr. "But I'm confident in my team and my skills and I think this is something I'll be spending my weekends doing for a long time."
Property of PA Sprint Car News 'Your #1 Social Media Sprint Car News Source in PA' |Facebook.com/PASprintCarNews | Twitter @PASprintCarNews | Email : Mike.PASprintCarNews@gmail.com
[xyz-ihs snippet="Posts-Ad"]