24th SOUTHERN TIER OPEN FOR MODIFIEDS THIS SATURDAY AT FIVE MILE POINT SPEEDWAY.  40 LAPS – $2,000 TO WIN. 
Story By: ANDREW HARPELL / FIVE MILE POINT SPEEDWAY MEDIA
Photos By: MIKE JOHNSON / RACERSGUIDE.COM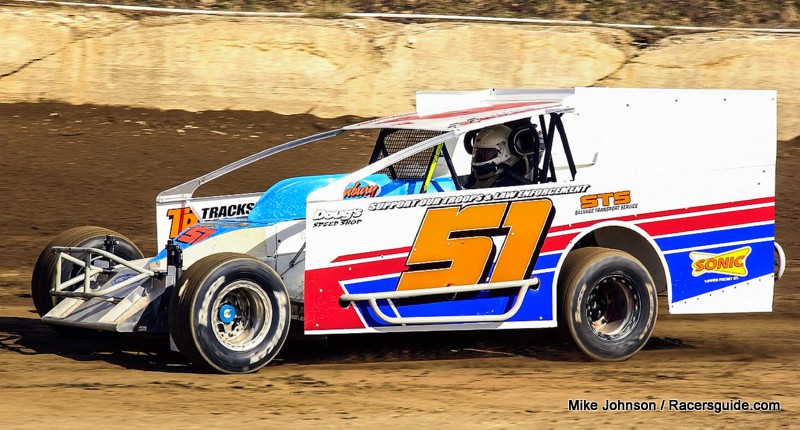 KIRKWOOD, NY.- April 20, 2017- The 24th edition of the Southern Tier Open for Modifieds will take place this Saturday at Five Mile Point Speedway.  The 40 lap traditional event will pay $2,000 to the Modified race winner.  The Street Stocks also return to action for a big night of racing that gets underway at 6 p.m.  As always, children 12 years old and younger will be admitted FREE of charge.
The annual Southern Tier Open has a rich history that began in 1970 when Canadian driver Ivan Little took the top honors.  The race ran continually through 1975.  That edition was won by the legendary Jack Johnson.  Dan Harpell resurrected the event in 2000 with Jim Crawn winning that edition.  The race has since been held continually with some big names in the Modified division recording wins in this event.
The Modified 40 lap Southern Tier Open this Saturday will be the 24th edition of the race.  The race winner will earn a cool $2,000 for the victory.  Last year Dan Creeden won his second Southern Tier Open, the other came in 2011.
The Modified 40 lap event will also award a $200 driver bonus courtesy of JGK Motorsports to the top finishing weekly driver from the Woodhull Raceway in the western southern tier of New York.  Their Modified division is off this week and many of their teams participate in the Five Mile Point Speedway Modified special events.  In addition, the top three finishing Open Sportsman will be eligible for bonuses paying $150, $125, $100 in that order.
General rules for the Modified Southern Tier Open include sail panels and any Modified American Racer tire.  Teams running a small block engine 361 cubic inches or smaller can weigh a minimum of 2,400 lbs.  Teams running a big block engine or any cubic inch over 361 must weigh a minimum of 2,500 lbs.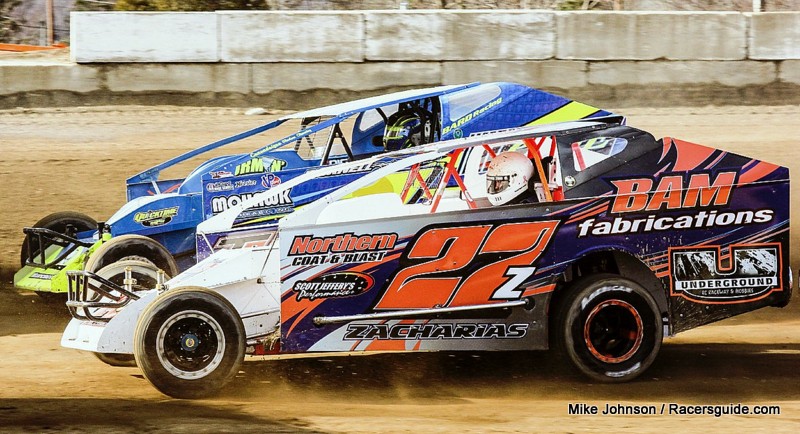 This Saturday marks the official start of the point championship title races for the Crate Sportsman, Lightning Cats, Slingshots and Factory Stocks.  The Modifieds will begin their full point chase next Saturday, April 29th.  The Street Stocks were added to the program this Saturday and will also run for full points this weekend.
Kyle Rohner is the defending Crate Sportsman Track Champion entering the new campaign.  Ryan Brockner is the Factory Stock defending Track Champion with Adam Gilbert the Lightning Cat Expert defending Track Champion.  Other champions from 2016 ready to begin the new season are Dalton Maynard (Slingshots) and Jimmy DiFulvio (Lightning Cat Novice).  DiFulvio has made the move up to the Lightning Cat Expert division for this season.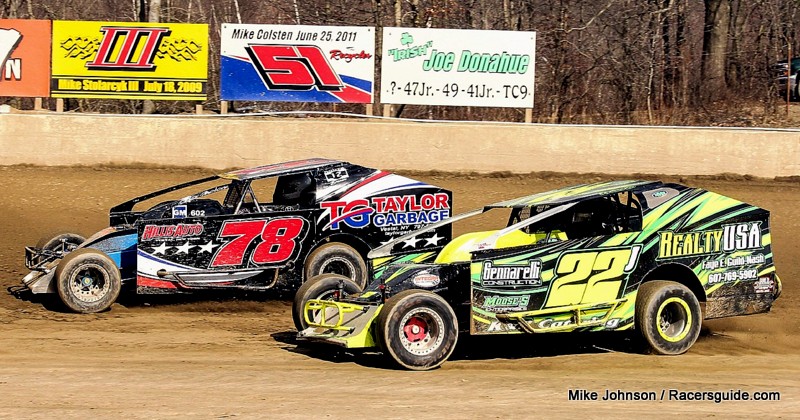 Pit gates open at 3 p.m. with grandstand gates opening at 4 p.m.  Practice begins at 5 p.m. with racing set for 6 p.m. sharp!
For additional information please phone 607-775-5555 or log on to www.5milepointspeedway.com.  You may also email the speedway directly at fivemilepoint1@aol.com.  Five Mile Point Speedway – "The Home Speedway of the Southern Tier" where kids 12 and younger are admitted FREE to every race event!