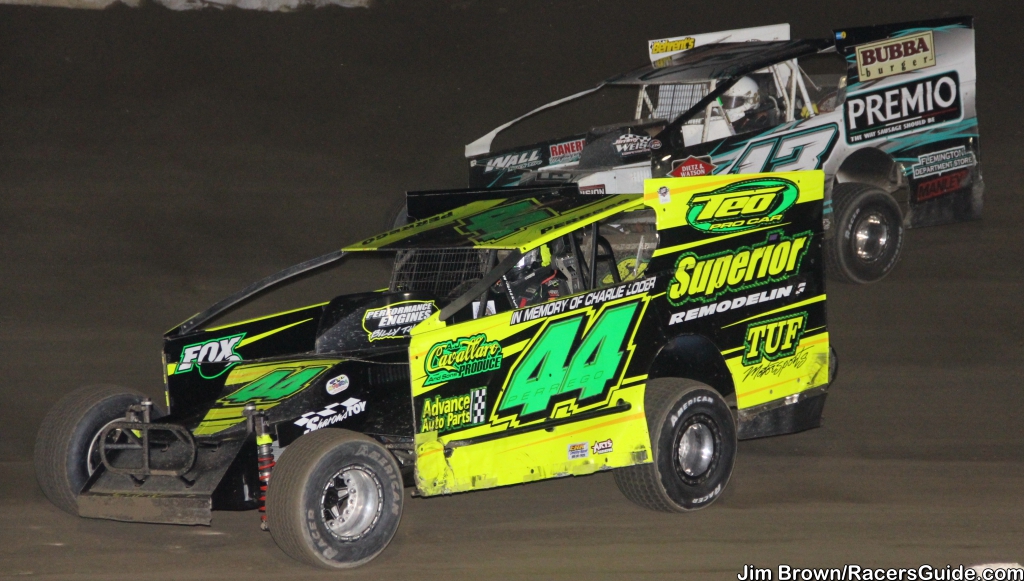 FIVE MILE POINT SPEEDWAY OFF ON SATURDAY – RACE NOW SCHEDULED FOR THIS TUESDAY. BEAUTIFUL DAY FORECAST PER WEATHER OUTLETS. RACING ON TUESDAY BEGINS AT 7:15 P.M.
Story By: Andy Harpell/FMP
Photos By: Jim Brown/RacersGuide.com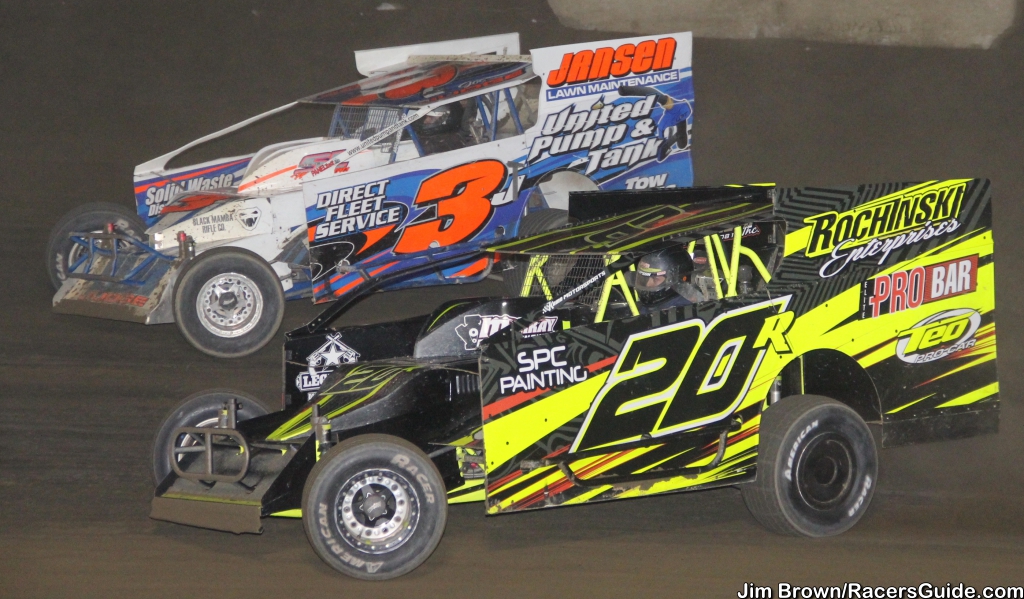 KIRKWOOD, NY…On Friday officials at Five Mile Point Speedway did yet another "weather dance" postponing racing for Saturday, April 28th. This is the fourth event lost to the miserable spring weather this season. Track officials did announce that a special three division racing show will be held this Tuesday, May 1st at 7:15 p.m. The weather looks fantastic for the makeup event now on the docket.
This Tuesday will serve as a makeup date for race number 1 of the Summer Slam for Crate Sportsman teams. The 30 lap event will pay $1,000 to the winner. Teams from all over the region are expected to converge on Five Mile Point Speedway this Tuesday as their home speedway's have also struggled with early season cancelations. The race teams are anxious to get on the track this Tuesday.
Also joining the Sportsman will be the Factory Stocks and Four Cylinders teams. The Factory Stocks will compete in the already three times postponed "Tommy Boy 20" event. The Four Cylinder teams will have an open competition event which will again see teams from all over the region heading to Kirkwood for a chance to race on a beautiful weather day.
For fans it will be a great family fun night of racing at the historic Five Mile Point Speedway. Kids 12 years old and younger are always admitted free of charge. The Family Five Pack is in effect for $30. This includes 2 adult grandstand tickets, 3 senior, youth or child tickets along with 5 hot dogs and 5 sodas. The race program will be efficiently run on Tuesday with only three divisions in competition and it being a mid-day.
Three rounds of open practice will also take place for the weekly divisions that will not be racing on Tuesday. This means many of the Modified cars and stars will be on hand to test their equipment prior to this Saturday's "Official 68th Season Opener" and the start of the point race for the 2018 championship.
Track crews spent Monday and Tuesday this past week grooming the speedway surface for the scheduled "Official Season Opening" night of racing on Saturday. Saturday, April 28th was to serve as the first night of point racing, meaning the championship pursuits officially began. Rain on Wednesday and Friday saturated the grounds and with the uncertain forecast for late Saturday and Saturday night, track officials postponed the official opener until next Saturday, May 5th.
Racing this Tuesday begins at 7:15 p.m. Pit gates open at 5:15 p.m. with grandstand gates opening at 5:45 p.m. Practice begins at 6:30 p.m. For more information please phone us at 607-775-5555 or log on to www.5milepointspeedway.com.