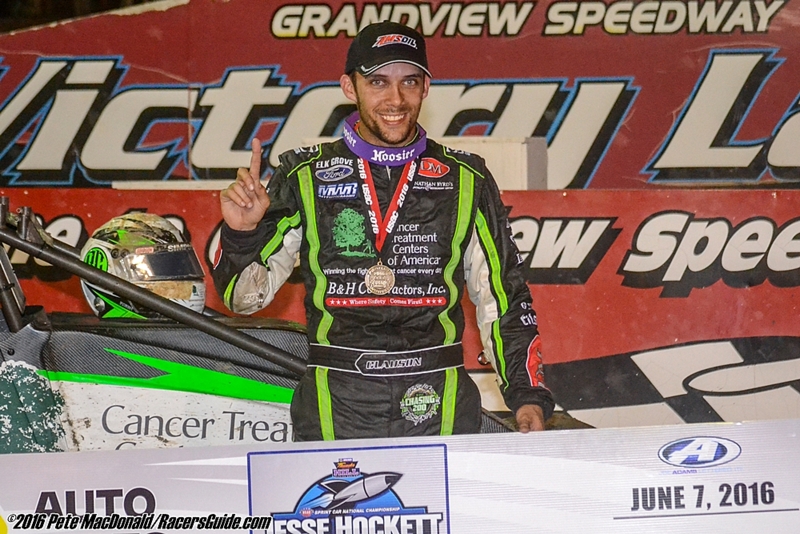 Eight New Inductees To Sprint Car HoF
Story By: National Sprint Car Hall of Fame
Photos By: RacersGuide.com Photo Staff
KNOXVILLE, Iowa — Eight legends of sprint car racing were announced Tuesday night as the 29th class of inductees to the National Sprint Car Hall of Fame.
The class is led by late drivers Bryan Clauson and Dave Steele. Pennsylvania veteran Lance Dewease was also elected.
Scott Gerkin, Emmett J. Malloy, Steve Beitler, Bob Mays and Oscar Dwain Garnant complete the class that will be enshrined on June 2.
"This year's inductee group is another testament to the hard work put in by our 72-member National Induction Committee," said National Sprint Car Hall of Fame & Museum Foundation executive director Bob Baker. "We are really looking forward to our twenty-ninth induction banquet on the Marion County Fairgrounds in Knoxville, Iowa on Saturday, June 2."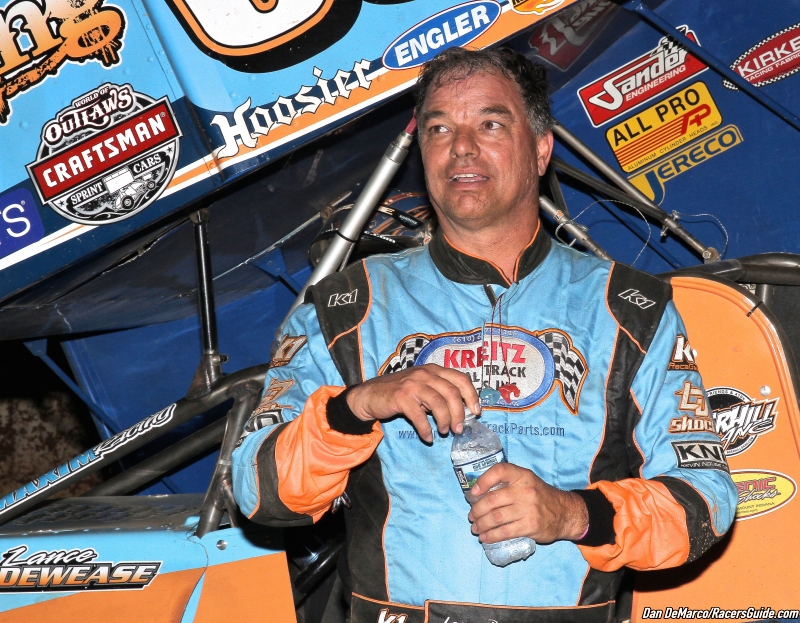 Despite passing at the age of 27, Clauson's impact on sprint car racing was already indelible. He was a two-time USAC sprint car champion and Driver of the Year. He won 36 USAC National sprint car features, and was a two-time Indiana Sprint Week Champion. After switching to wing racing, he held wins with the All Stars, the National Sprint League, ASCS and on Friday night at the Knoxville Nationals, one of the two years that he put himself in the Knoxville Nationals championship race.
Steele may well have been Florida's most accomplished short-track racer before his passing in 2017.
The two-time USAC Silver Crown champ started with wing racing, taking the 1994 Florida 500 at Charlotte County Speedway at the age of 19. Steele racked up 60 USAC National wins, including 26 in sprint cars. Steele also won the prestigious "Little 500" in Anderson, Indiana twice.
Closer to home, he won an even 100 feature wins in Florida alone, and was a three-time Tampa Bay Area Auto Racing Ass'n champion.
One of the legends of the central Pennsylvania circuit, Dewease is still going strong. In limited action, he posted 12 wins in 2017 alone, including the $50,000 to win Tuscarora 50 at Port Royal, and the Kasey Kahne "Dirt Classic" at Lincoln Speedway in September.
Dewease has more than 320 wins in a career that has been rejuvenated by teaming with fellow Hall of Famers Don Kreitz Jr. and Davey Brown Sr. Lance has won at least one sprint car feature since 1986 (32 years). He is a six-time champion at both Williams Grove Speedway and Port Royal Speedway.
Gerkin began his mechanical career in sprint cars in 1977. He would work under the tutelage of Hall of Famer Karl Kinser and his drivers, Mark and Steve Kinser. With Steve Kinser Racing, Scott helped to build the team from the ground up in 1995, winning eighteen features including the Historical Big One at Eldora, at Syracuse, New York on the mile and the Knoxville Nationals that year.
The next 20 years would see the team win six World of Outlaws championships, two Knoxville Nationals, four King's Royal titles and well over 150 WoO feature wins with Gerkin as crew chief.
Gerkin was awarded the Ted Johnson Memorial Award for Outstanding Contribution to Sprint Car Racing in 2014. Scott is currently the head engine builder at One Way Technologies.
After hopping a train west from his home in New Hampton, Iowa at the age of 17, Malloy eventually settled in Inglewood, Calif.. An excavator, Emmett would build and operate the famous "Gardena Bowl", home to first the California Roadster Association, which morphed into the California Racing Ass'n.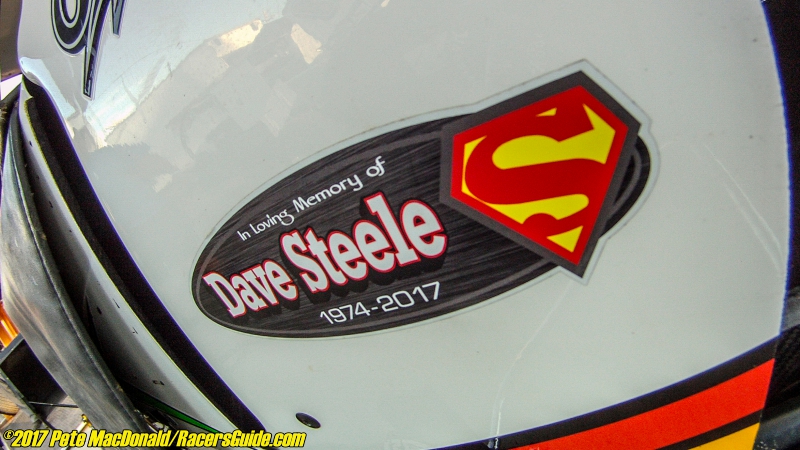 Malloy would also become a championship car owner. He hired legendary builder and mechanic Bob Pankratz and Hall of Fame driver Troy Ruttman.
After winning 26 features in two years, Malloy concentrated on Indianapolis, and was competitive despite a lower budget than many of his competitors. From track builder/operator to car owner, Malloy left a permanent imprint on the history of sprint car racing in the United States.
Beitler has dedicated more than 40 years to the sport of sprint car racing, over 22 as an owner/driver. The past two decades has seen Beitler owning and promoting Skagit Speedway near Alger, Wash. Beitler has also promoted at Grays Harbor Raceway in Elma, Wash., and State Fair Speedway in Yakima, Wash. Skagit was special to Steve as his father Harold raced in the first events there, and he sold programs and National Speed Sport News there at the age of eight.
Despite its location in the Pacific Northwest, Skagit hosts some of the major events in the country including the Jim Raper Memorial Dirt Cup. The World of Outlaws and the ASCS National Series are annual visitors as well. Steve has been the recipient of more than 20 promoter and community service awards.
Mays' interest in racing began at the age of three when his father took him to Capitol Beach Speedway in his hometown of Lincoln, Neb. After racing for a few seasons in a micro-midget, fortunately, Mays picked up a camera. Mays would travel and shoot, becoming the track photographer at Midwest Speedway in Lincoln, and shooting for several publications including Open Wheel, Hawkeye Racing news, Western Racing News, National Speed Sport News and many more.
Mays has contributed to many publications over the years both with photos and with print. He has authored "High Plains Thunder", Supermodified Racing in the Midlands, Valley County Thunder: The History of Racing at Ord, Nebraska, Big Car Thunder: Volumes One and Two, Competition Portraits, and last year's "The High Banks. Belleville's Amazing Track and the Men Who Tried to Tame Her". In 2006, Mays was an inductee in the Belleville Highbanks Hall of Fame.
Born in 1904 in Cedar Rapids, Iowa, Garnant followed his older brother and fellow Hall of Famer Russ to California and into racing. He learned the mechanical end of the "Big Cars" at Ascot Legion Speedway in the 1920s.
At pit mechanic under his brother, he wrenched on the famous "Garnant" Simplex Piston Ring Special driven by Stubby Stubblefield and Mel Kenealy among others. In 1929, the team took 13 races at Ascot, including eight in a row with Kenealy. The team won eight straight in 1930 with Stubblefield at the wheel. The wins and great drivers such as Rex Mays just kept coming for the Garnant's.
After World War II, Garnant stepped away from racing, but used his mechanical prowess to build the original molds of the Frisbee and the Hula Hoop in the 1950s. The Frisbee was the size of a small steering wheel and the Hula Hoop a car's wheel.