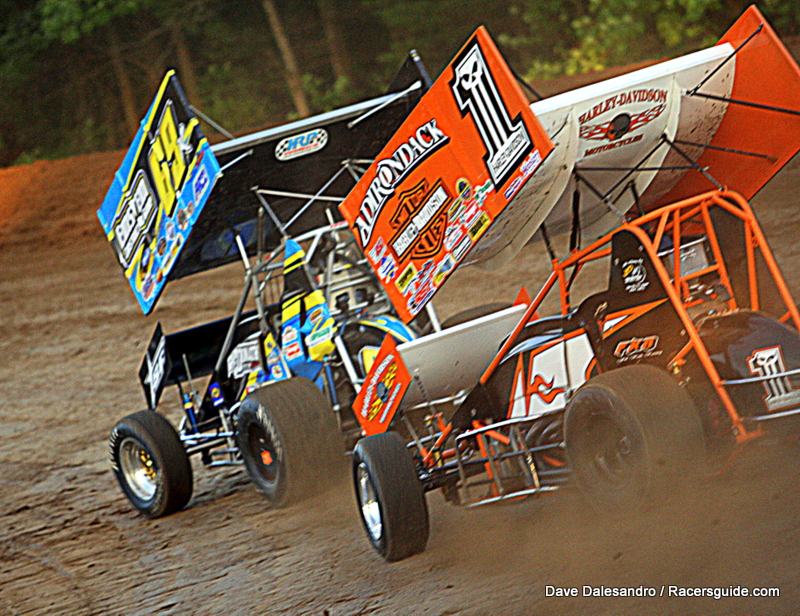 CRSA SPRINTS INVADE ALBANY-SARATOGA
Meltz Lumber Street Stock Event on Card
Story By: Matt Keith/Albany-Saratoga Speedway
Photos By: Dave Dalesandro/RacersGuide.com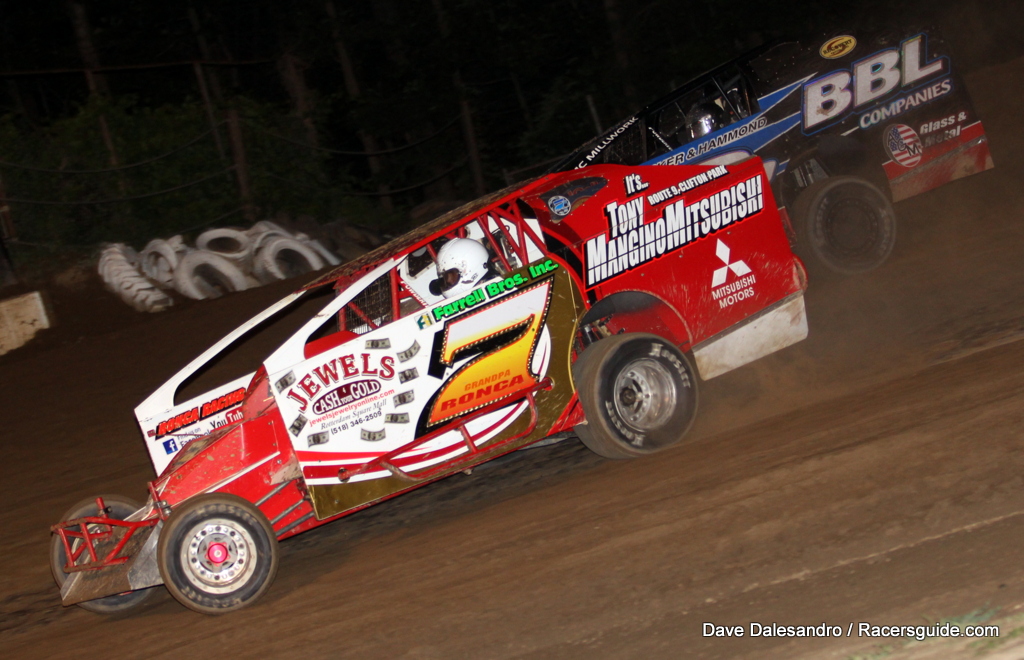 Malta, New York (August 9, 2017)- When the green flag drops on this Friday night's program at Albany-Saratoga Speedway the CRSA Sprints will be on hand for their first and only appearance of 2017 at "The Great Race Place."
In their lone appearance in 2016, Cory Sparks made his way to victory lane. Expect Sparks to be on hand to try and repeat the feat. Coming into Friday night's event Thomas Radivoy leads the point standings with three wins and a 21 point advantage.
The man chasing him in the championship standings is a name familiar to Albany-Saratoga faithful. Jeff Trombley a former Modified competitor and winner at the Malta oval comes into the night with one CRSA win on the season.
Also on the card Friday night is the "Meltz Lumber" Street stock event paying $500 to the winner of the 20-lap feature. Expect a wild affair in the always competitive Street Stock division.
The Limited Sportsman will be running twin 20-lap features with one of them being a makeup event from the June 23 rain out. All other divisions with the exception of the 4-Cylinders will be action on Friday night. Only the Modifieds and the visiting CRSA Sprints will run heat races. It will be feature races only for the remaining divisions.
Pit gates open at 4 p.m. Front gates open at 5 p.m. Admission is $12 for adults and $2 for children 11 and under.
For the 2017 schedule and up-to-date Albany-Saratoga Speedway information be sure to visit:
Online at www.albany-saratogaspeedway.com
Twitter at http://twitter.com/Albany-Saratoga@Albany_Saratoga
Facebook at http://www.facebook.com/Albany-Saratoga Speedway
Instagram at albany_saratoga
About Albany-Saratoga Speedway: Conveniently located at 2671 U.S. Route 9, Malta, NY,12020 the 4/10 mile dirt track is approximately one mile North of Exit 12 off I-87. Racing takes place every Friday night at 7 p.m. from mid-April to mid- September and features DIRTcar Modifieds (Big Block / Small Block combined), DIRTcar Sportsman, Limited Sportsman, DIRTcar Pro Stocks, Street Stocks and 4-Cylinders. "The Great Race Place" grandstand gate opens at 5 p.m.; pit gate opens at 4 p.m. The facility provides the ultimate fan-friendly location for motorsports entertainment including free parking and camping.