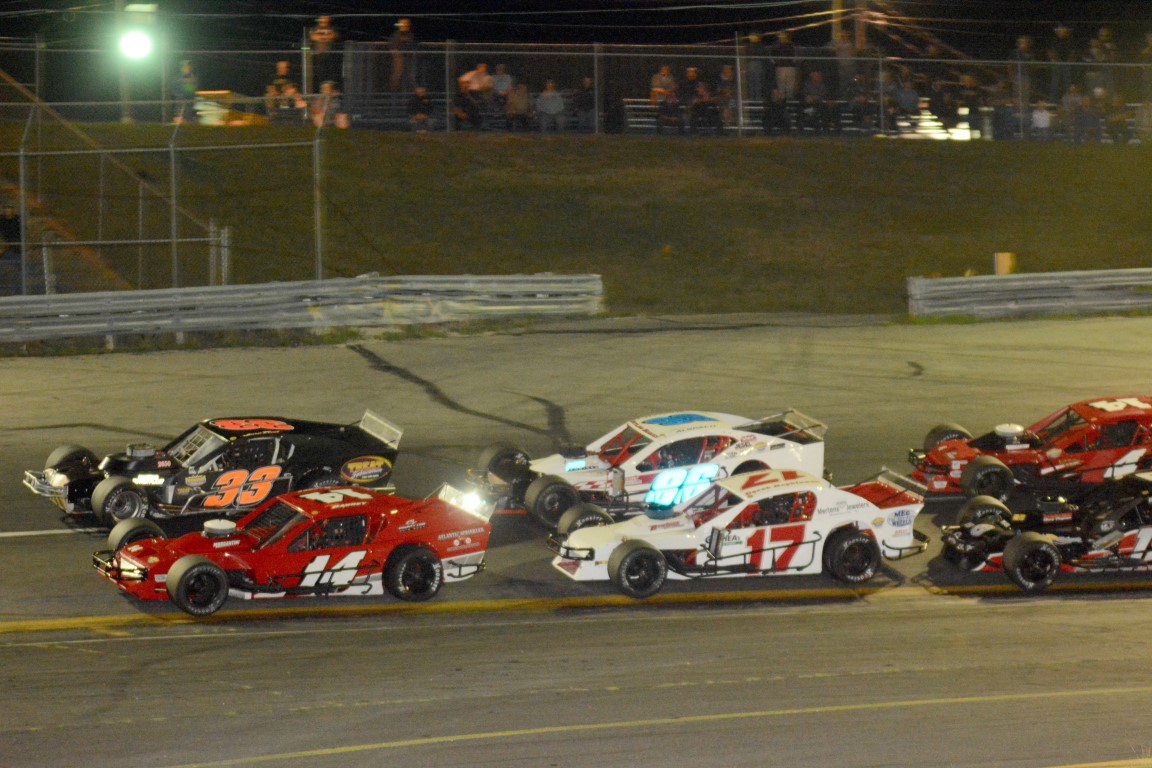 CONE RACES HEADLINE "NAPA NIGHT/BEACH LUAU NIGHT" AUTO RACING ACTION AT WALL STADIUM THIS SATURDAY (AUGUST 5)
Story By: Jeff Gravatt/Wall Stadium
Photos By: John John Lane/RacersGuide.com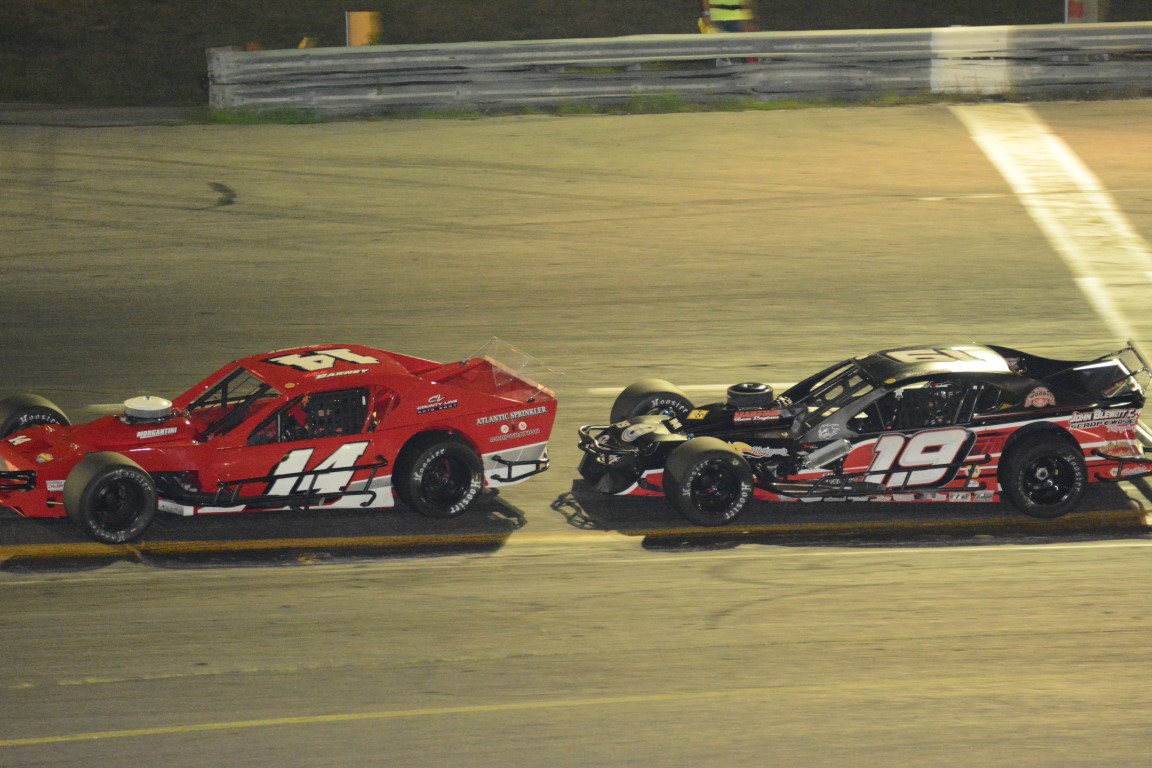 WALL TOWNSHIP, N.J. ~ Cone races for the Freehold Ford Modifieds and five other racing divisions will headline "NAPA Night" auto racing action this Saturday night (August 5) at Wall Stadium Speedway. Grandstand seating will open at 5:00 p.m. and qualifying is set for 5:45 p.m. Main event action will follow around 7:00 p.m. A "Beach Luau" theme will also be the focus in the grandstand midway with many summer type activities and food and drink items being offered.
  On the famous third mile high-banked paved oval the Freehold Ford Modifieds will battle in a 40-lap main event. Defending champion Steven Reed of Jackson will lead the way with plenty of competition coming from point leader Jimmy Blewett of Howell, two-time winner Andrew Krause of Holmdel and Derek Hopkinson of Toms River just to name a few.
The Snap-on Sportsman racers, the O'Shea's Auto Repair Factory Stocks, the Green Flag Driving Experience Legend Cars, Surfside Collision 4 Cylinder Stocks and the Elite Maintenance Limited Late Models are all also set for 25-lap races. All six features will be "cone races."
In a "cone race" a traffic cone is placed on the backstretch at the one-to-go sign for a restart. Any driver can choose to go inside the cone or outside the cone. If the first four drivers choose the inside, for example, the fifth place driver can choose the outside and move up to the front row. Does a driver take the preferred inside groove and restart further back on the inside, or does he or she choose the shorter line of cars on the outside and hope he or she can make it stick? That's the issue each driver will face on each restart.
Area NAPA dealers, who will play an important role during the activities, will be awarding prizes to feature winners and will have give-aways for the fans as well. A large contingent of local NAPA dealers is expected to be on hand to enjoy the night's activities and all of the speedway's NAPA backed race cars are expected to be on display in the grandstand mid-way early in the evening. The NAPA drivers will be signing autographs by their cars.
The local chapter of Wounded Warriors will be conducting the 50/50 and the Navy Color Guard will be presenting our nation's Colors.
Saturday's schedule will see the competitor pit area open at 1:00 p.m. Regular practice will start at 3:00 p.m., while spectator seating will open at 5:00 p.m. Qualifying is set for 5:45 p.m. with main events to follow.
The Saturday night schedule is available at wallspeedwayracing.com.
Wall Stadium Speedway is located on Route 34 in Wall Township, N.J., just one mile north of Garden State Parkway exit 98 and Interstate 195 exit 35B. The speedway hotline number is 732-681-6400 and email address is CKMotorsports@aol.com.