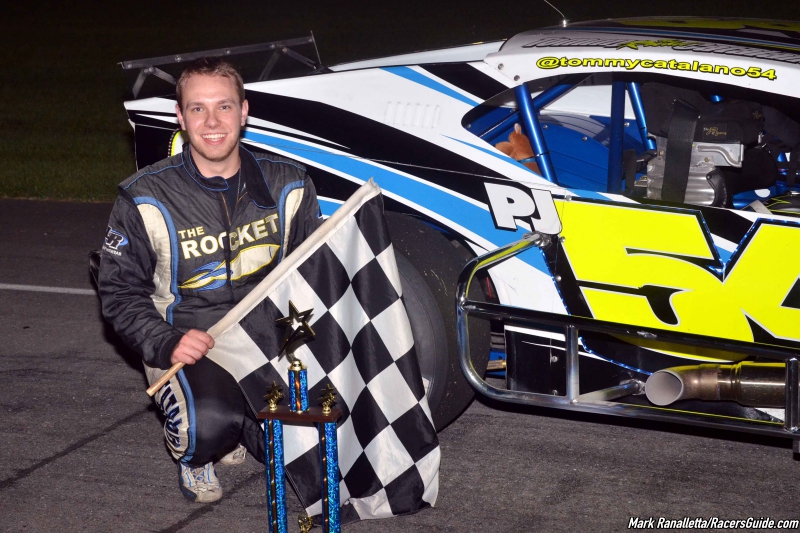 CATALANO TOPS SPENCER OPENER
Story By: Gary M. Spaid/Spencer Speedway
Photos By: Mark Ranalletta/RacersGuide.com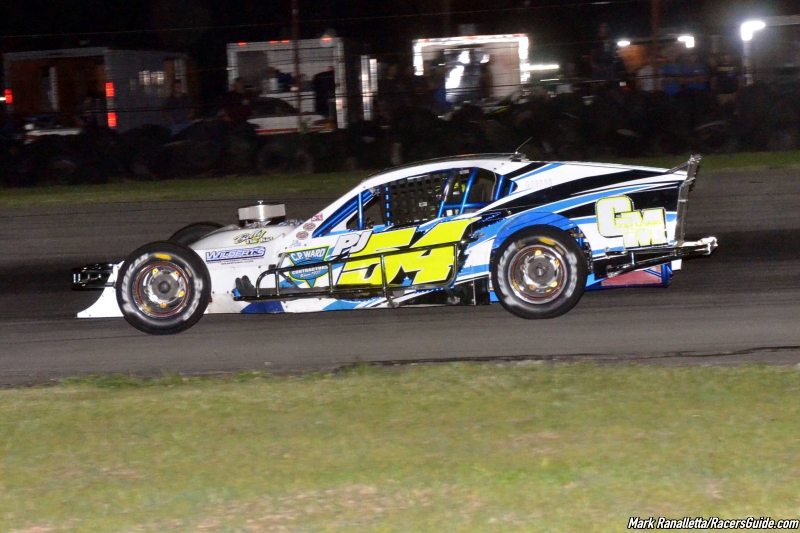 WILLIAMSON, NY…Tommy Catalano, from Ontario, NY, started off the 2018 racing season at Spencer Speedway with a 35-lap victory in the Sunoco Modifieds. It is Spencer's 64th year of auto racing. Other winners on the evening were Tim Faro in the Super Sixes, Travis Montgomery in the Grandpa Dog Four Cylinders, Chris Finocchario in the NY Superstocks and Terry Wilson in the Classic Asphalt Modified series event.
"It was definitely a close one," stated Modified winner Catalano. "It looks like it is going to be a tough year for sure. I think we can have a different winner here each week."
The 35-lap Modified main saw Catalano bring the field to the green. Outside pole-sitter, Mike Leaty didn't find the going easy, dropping back a number of positions with a loose race car.
Daryl Lewis Jr. pulled into second behind Catalano. Leaty rebounded into third followed by Amy Catalano, Andy Lewis and Eddie Hawkins. The first yellow flew on lap 12 when Amy Catalano blew a right rear tire, sending her spinning into the fourth turn infield.
The restart saw the yellow fly again as Timmy Catalano drove off the second turn into the outside grassy area.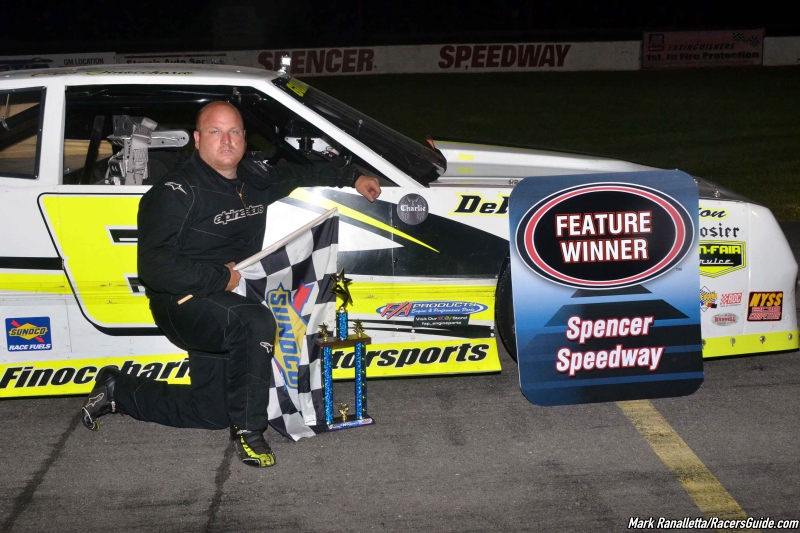 Tommy Catalano remained in the lead, as Mike Leaty moved into second. The third, and final yellow of the race came on lap 19 when Mikey Nickels spun out in the fourth turn.
Each restart saw Leaty challenge Catalano, only to have to settle back into second. At the checkers it was Tommy Catalano followed by Mike Leaty, Daryl Lewis Jr., Eddie Hawkins and Andy Lewis to round out the top five.
The top five finishers in the NY Super stock 25-lap main event were Chris Finocchario (Macedon), Zach Willis Williamson), Nick Robinson (Chemung), Shaun Frarey (Marion) and Joel Gleason (Palmyra).
Racing returns to Spencer Speedway on Friday, June 15 with the annual "Meet and Greet" Night. Race time is set for 7 p.m.
Spencer Speedway is located just fifteen minutes east of Rochester, NY, along Route 104 in the Town of Williamson. Spencer Speedway is the local "The Place to Race" for Central New York in 2018.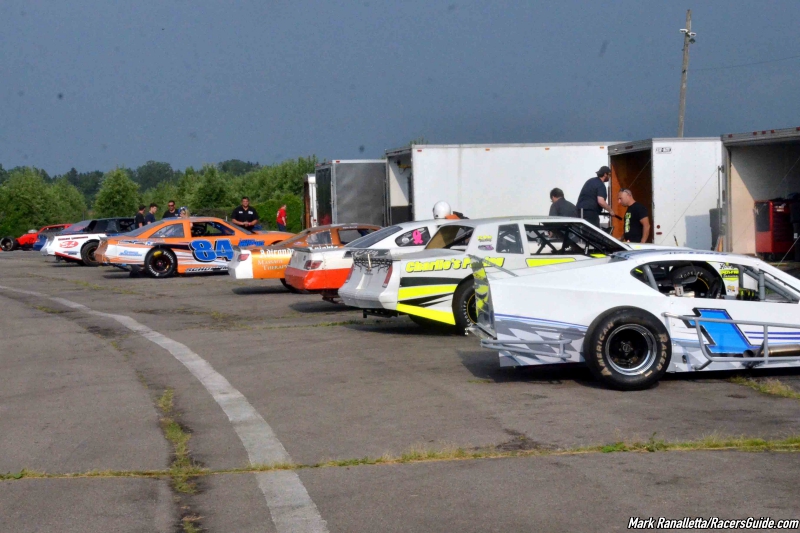 SPENCER SPEEDWAY CLASSIC ASPHALT MODIFIED NIGHT SUMMARY
GRANDPA DOG 4 CYLINDER
HEAT 1: A.J. Montgomery, J. Gustafson, T. Catalano, D. Heimes
HEAT 2: T. Montgomery, C. Copeland, A. Montgomery, DNS: D. Alexander
FEATURE (15-lap): TRAVIS MONTGOMERY, A.J. Montgomery, Jacob Gustafson, Tyler Catalano, Dave Heimes, Corey Copeland, Allie Montgomery, DNS: Dalton Alexander.
SUPER SIXES
HEAT 1: T. Catalano, A. Schoonmaker, A. Knoepfler, A. VanHall, A, Cocilova.
HEAT 2: T. Faro, B. Hallett, B. Inch, V. Grant, C. Connors.
FEATURE (20-laps): TIM FARO, Brian Hallett, Barrett Schenk, Ashley Schoonmaker, Van Grant, Adam VanHall, Bill Inch, Allison Knoepfler, Chris Connors, Andy Cocilova.
CLASSIC ASPHALT MODIFIEDS
HEAT 1: T. Wilson, B. Ripley, M. Scott, S. Janes, T. Janes.
FEATURE (15-laps): TERRY WILSON, Bob Ripley, Tim Janes, Matt Scott, Shiloh Janes.
SUNOCO MODIFIEDS
HEAT 1: To. Catalano, D. Lewis Jr., M. Leaty, K. Timmerman, A. Lewis.
HEAT 2: E. Hawkins, B. Lippa Jr., A. Catalano, K. Heroth, T. Alloco.
FEATURE (35-laps): TOMMY CATALANO, Mike Leaty, Daryl Lewis Jr., Eddie Hawkins, Andy Lewis, Amy Catalano, Timmy Catalano, Luke Cino, Matt Lees, Don Pringle, Mikey Nickels, Geoff Sharkey.