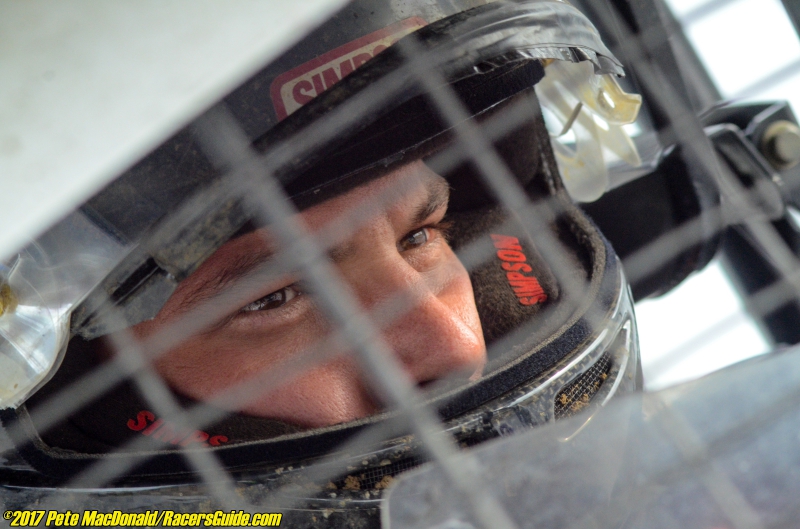 DANNY BOUC WINS S&D BODYLINE'S 2017 PERFECT ATTENDANCE BONUS AWARD AT NEW
EGYPT SPEEDWAY
Story By: Mike Wisniewski/Wiz Motorsports Communiations
Photos By: Pete MacDonald/RacersGuide.com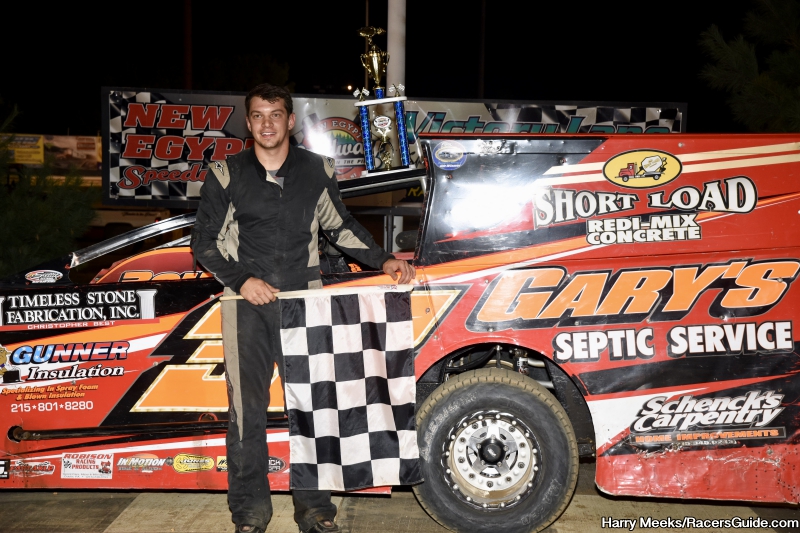 Sicklerville, NJ (September 16, 2017) – For the second year in a row, S&D
Bodyline, a specialty fabrication business for asphalt and dirt racing in
Bath, PA, sponsored a Perfect Attendance Bonus Award at New Egypt Speedway.
Out of the twenty-nine drivers eligible from the 358 Modifieds, Hammer
Sportsman and Crate Modifieds, Danny Bouc was drawn as the winner during
intermission of the Legends of the Fall race on Saturday, September 9.
Winning the S&D Bodyline Perfect Attendance Award Bonus Award topped off a
very successful season at New Egypt Speedway for Bouc. The driver from
Pipersville, PA picked up three victories and finished third in the 358
Modified title chase. As the chosen winner of the award, Bouc will receive
a body kit which includes two doors, two quarter panels, A-pillars and
B-pillars from S&D Bodyline. Bouc was ecstatic as he heard his name drawn
as the winner. "I really want to thank Don at S&D Bodyline for giving away a
free body kit at New Egypt Speedway for perfect attendance. Every little bit
helps our race team out and it's great that he sponsors this award. On a
personal note, this isn't the first time Don has helped me out in a big way
and I'm sure it won't be the last. I can't thank him enough," stated Bouc.
The Perfect Attendance Bonus Award was made by possible by S&D Bodyline
owner, Don Biegley. Serving the racing community, they provide complete
bodies, fabrication work and carry a full supply of parts, wheels and
everything in between. For additional information, please contact Don at
S&D Bodyline at (610) 393-9337 or visit his website at www.sdbodyline.com.
Wiz Motorsports Communications can deliver customized and professional
solutions for racers and race tracks. To discuss your particular need,
contact Wiz Motorsports Communications at mikewiz1962@yahoo.com.