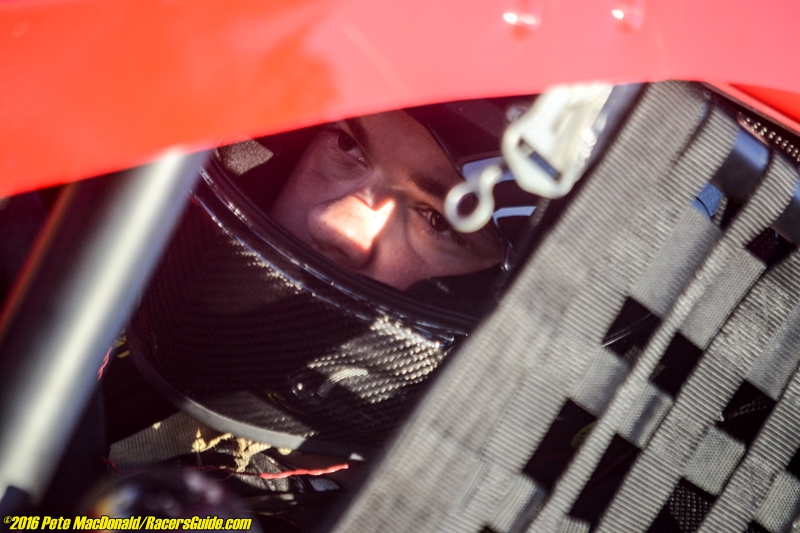 Blewett and Mauriello Team Up For Part Time Wall Modified Schedule
Story & Photos By: Pete MacDonald/RacersGuide.com
When Turkey Derby weekend was over this past November, a borderline tragedy occurred. Eric Mauriello who has posted a number of wins including a Tour-Type Modified win at Turkey Derby in 2014 as well as finishing in the Top-3 in points on a few occasions was left without a ride.
Dick Barney's "Big Red" No. 14 in which Eric was driving, will be wheeled by Dick's grandson Blake this coming season at Wall Stadium and a few other race tracks in the area.
Enter Jimmy Blewett.
Blewett who recently announced that he would be returning to Wall Stadium on a regular basis for the first time in a very long time driving a brand new Spafco Chassis has provided Mauriello the Troyer car renumbered 09, which 'Showtime' used to score three victories in 2016 to compete with on a part-time basis at Wall Stadium in 2017.
"I'm beyond excited about this, I'll be in the 09 this year part-time at Wall thanks to Jimmy and Grandpa Blewett, Rob Ormsbee and Tom Martino. I can't thank them enough for the opportunity to become part of the team," said Mauriello on Facebook Wednesday morning.
Blewett chose the No. 09 as a tribute to Howard Harvey who has a long and storied career as a Modified car owner having legends such as Jamie Tomaino and John Blewett Jr. drive for him. Howard's son Eddie won the 2014-15 NASCAR Whelen Modified Southern Tour Championships as an owner for Andy Seuss.
Starrett Tools will don the quarter-panels on both the No. 19 & 09 modifieds.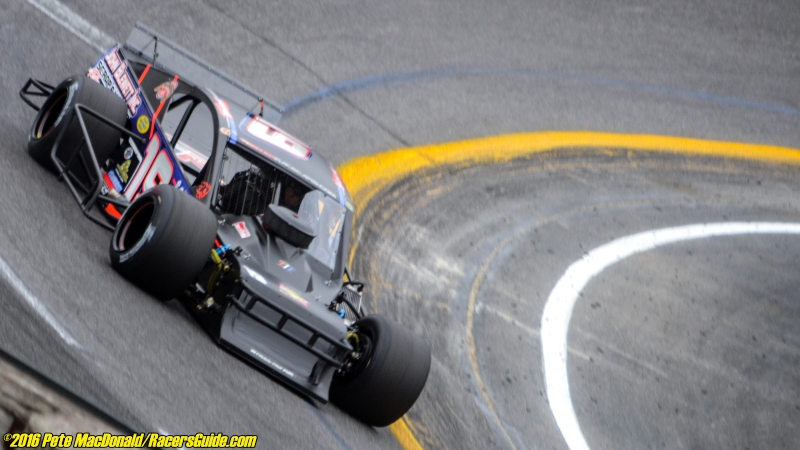 Mauriello (who's father Rick was a Modified campaigner at Wall and Flemington until the mid-90s) has come up the ranks first as a ¼ Midget racer at "Little Wall" which sits just outside the pit area at Wall Stadium, then to Micro Sprints and then a family owned Sportsman in 2011 before receiving the nod to drive Dick Barney's No. 14 in 2013. Barney's "Big Red" machine is probably the most famous Asphalt Modified that has ever existed.
Jimmy Blewett's season is off to a busy start, he will be competing this weekend in Myrtle Beach, SC aboard one of Tommy Baldwin's Modifieds before returning to New Smyrna Speedway for Speedweeks driving for the Catalano family. In addition to running the full Wall Stadium schedule, Blewett will also make sporadic appearances on the NASCAR Whelen Modified Tour and 8-10 dirt modified races driving for the Horton family.
Needless to say the 2017 season at Wall Stadium just got a little bit more exciting. We need to keep young talent such as Eric in this sport and we need to develop them into the next Tomaino, Blewett or Reed.
I can be reached at racersguide@gmail.com or found on Twitter @PMacDonald51. Thanks For Reading!