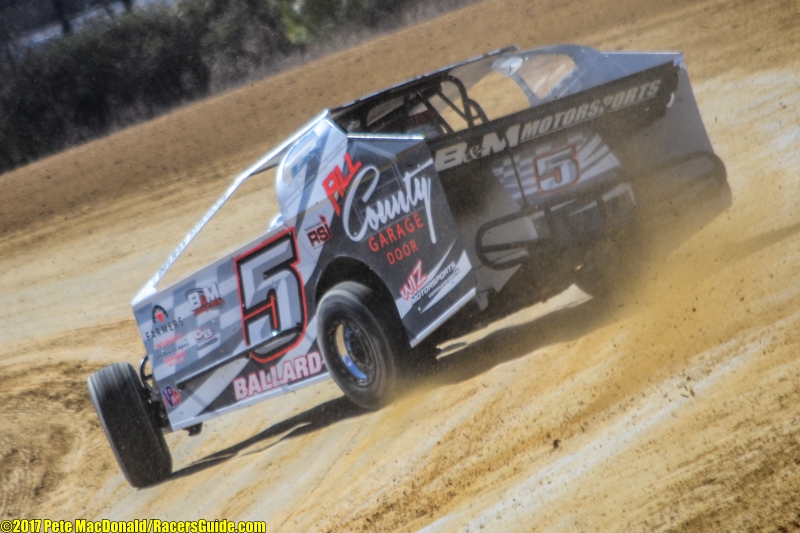 BALLARD BACK IN THE BIG BLOCK MODIFIED RANKS
Story By: Mike Wisniewski/Wiz Motorsports Communications
Photos By: Pete MacDonald/RacersGuide.com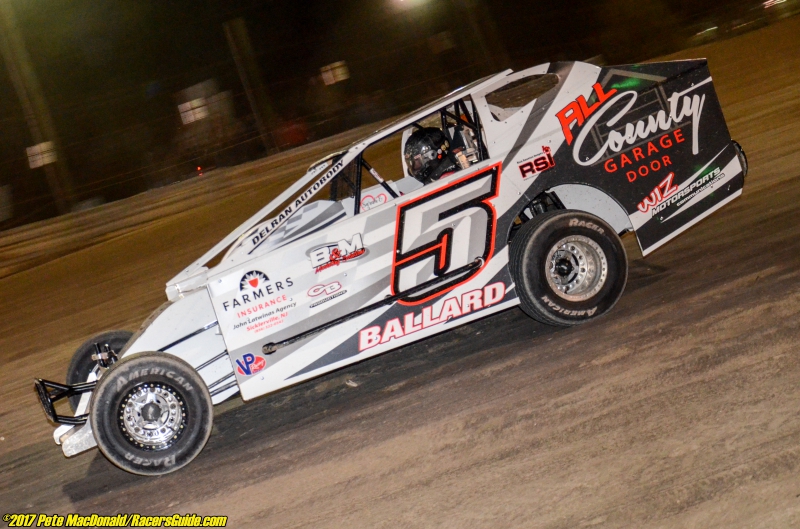 Sicklerville, NJ (September 21, 2017) – After racing in the Crate Sportsman class for the past few seasons, Brett Ballard recently made a return to the Big Block Modified ranks. "In August, my race team evaluated our current season and where we wanted to go. Thus, we decided to move back to the Modified division and we made a deal to purchase a Big Block engine. I am really looking forward to competing with the Modifieds again," remarked Ballard.
Ballard began his racing career in 2006. After competing in the Sportsman class, he advanced to the Big Block Modified division at Bridgeport Speedway in 2010. In his first season vying against the top drivers at the South Jersey dirt oval, the Pennsville, NJ resident finished eighth in the final point standings and captured the Rookie of the Year award. Also, he drove in the Big Block Modified class from 2012 through 2014. Since acquiring his new powerplant, the twenty-nine year old driver has competed in two events and is testing some different setups in preparation for some big events in the fall. "For the rest of the year, I want to race at several special fall events and chase some of the bigger purses. For next season, our team is planning to purchase a new frame. With the new car, I will race where it makes the most financial sense after evaluating the purses, special events and season ending point championship funds of the different tracks in the area," commented Ballard.
Ballard's 2017 marketing partners include All County Garage Doors, the John Latwinas Farmers Insurance Agency of Sicklerville, NJ, CB Productions, Delran Auto Body, B&M Marketing Solutions, Rick Sweeten Images and Wiz Motorsports Communications. Several marketing partnership packages are available for the remainder of the 2017 racing campaign and the upcoming 2018 season. Interested parties should contact Mike Wisniewski from Wiz Motorsports Communications at mikewiz1962@yahoo.com.
Wiz Motorsports Communications delivers customized and professional marketing solutions for racers and race tracks. To discuss your particular need, contact Wiz Motorsports Communications at mikewiz1962@yahoo.com.