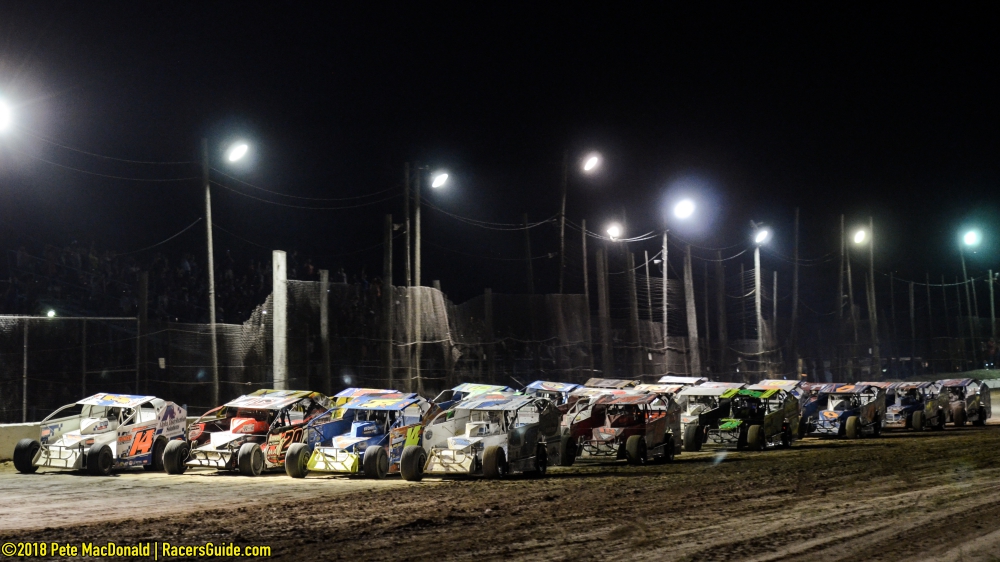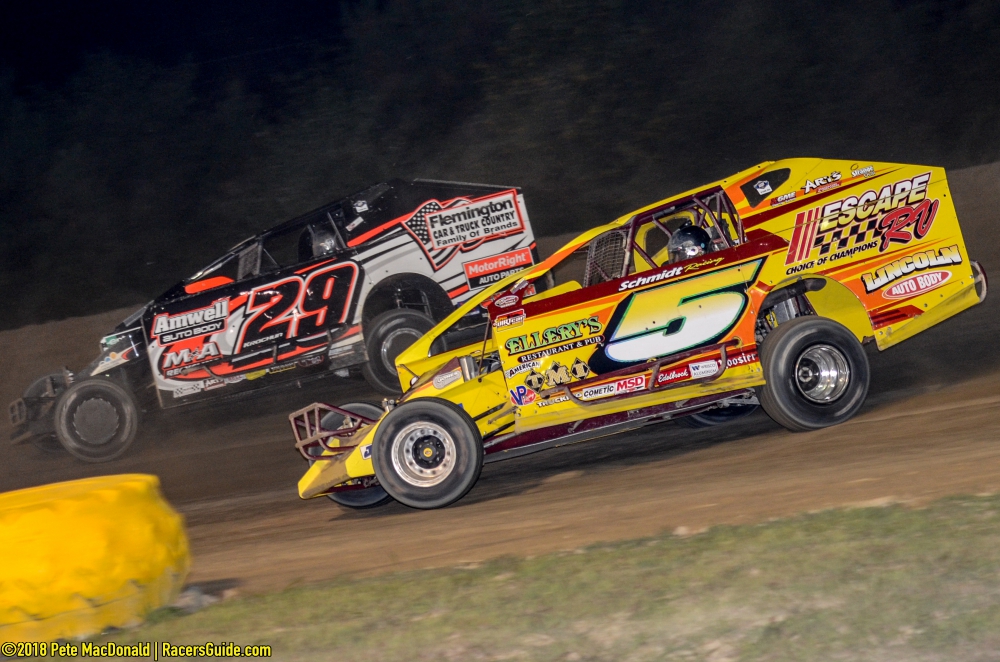 Anticipated Modified Return To Port Royal Speedway Approaching Friday, October 12
Story By: Brett Deyo/SSTS
Photos By: Pete MacDonald/RacersGuide.com
PORT ROYAL, PA – One of the season's most anticipated events for Modified racing will take place on Friday, October 12.
Port Royal Speedway – for the first time in more than 30 years – will host the Modified division when the Bob Hilbert Sportswear Short Track Super Series (STSS) Fueled By Sunoco makes its debut during a crowd-pleasing 'Speed Showcase' doubleheader with the 410 Sprint Cars.
Modifieds will race 40 laps for $5,000 to win, $1,000 for 10th and $400 to take the green flag. As per STSS rules, big- and small-block combinations will be permitted for this anticipated event.
Valuable points will be on the line toward the STSS Velocita-USA South Region point standings. Port Royal is the sixth of seven South Region events on the schedule (after a rainout at Pa.'s Big Diamond Speedway earlier this season), with $10,000 awaiting the series champion.
Matt Sheppard of Waterloo, N.Y., leads the STSS Velocita-USA South Region standings into Port Royal with 491 points over Ryan Watt (450), David Van Horn (414), Craig Von Dohren (401) and Ryan Godown (388).
410 Sprint Cars will take part in a 25-lap feature offering a very healthy $4,000 to win.
For the 'Speed Showcase' pit and grandstand gates will open at 4 p.m. Heat in the motors and hot laps hit the track at 6:15 p.m. Racing begins at 7 p.m.
Adult admission is $25. Students (ages 12-18) pay $15. Kids 11 and under are FREE. Pit admission is $35, with no license required.
There is a scheduled rain date for this event of Sunday, October 14.
Complete 'Speed Showcase' race information can be found at the following link: https://bdmotorsportsmedia.com/speed-showcase-rules-prices-times-general-info/
Port Royal Speedway is located at 308 West 8th Street Port Royal, PA 17082. To learn more, visit www.portroyalspeedway.com or portspeedway@gmail.com.
To learn more about the 2018 Short Track Super Series Fueled By Sunoco, visit www.shorttracksuperseries.com, e-mail bdmotorsportsmedia@gmail.com, check out 'Short Track Super Series' on Facebook or @ShortTrackSS on Twitter or Instagram.
The Short Track Super Series is presented by American Racer/Lias Tire, Sunoco Race Fuel, Insinger Performance, Bob Hilbert Sportswear, Halmar International, Allstar Performance, ATL Racing Fuel Cells, Behrent's Performance Warehouse, Beyea Custom Headers, Bicknell Racing Products, Dirt Track Digest, Fast Axle, Fox Racing Shocks, Henry's Exhaust, Hig Fab, HyperCo, Kirkey Racing Fabrication, Land Hoe Maintenance, K&N, Precision Hydraulic & Oil, QA1, Race Pro Weekly, Racing Optics, Superior Remodeling, Teo-Pro Car, Vahlco, Velocita, Weld & Wilwood.
Bob Hilbert Sportswear Short Track Super Series Fueled By Sunoco 2018 Schedule
Velocita-USA South Region
Saturday, March 17 – Georgetown Speedway/Georgetown, Del. – Melvin L. Joseph Memorial – WINNER: RYAN WATT
Sunday, April 29 – Bridgeport Speedway/Bridgeport, N.J. – South Jersey Shootout – WINNER: JEFF STRUNK
Thursday, May 24 – Delaware International Speedway/Delmar, Del. – Diamond State 50 – WINNER: MATT SHEPPARD
Monday, July 16 – Big Diamond Speedway/Minersville, Pa. – Anthracite Assault – COMBO – CANCELED DUE TO RAIN
Sunday, July 29 – BAPS Motor Speedway/Newberrytown, Pa. – York County Nationals – WINNER: MATT SHEPPARD
Tuesday, August 28 – Georgetown Speedway/Georgetown, Del. – Blast at the Beach – WINNER: ANTHONY PERREGO
Friday, October 12 – Port Royal Speedway/Port Royal, Pa. – Speed Showcase
Friday-Saturday October 26-27 – Georgetown Speedway/Georgetown, Del. – Mid-Atlantic Championship Weekend