American Flat Track Officially Announces First Trip to Weedsport Speedway on July 7
Story By: Dan Kapuscinski/Weedsport Speedway
Photos Provided By: Jay Fish/RacersGuide.com & Weedsport Speedway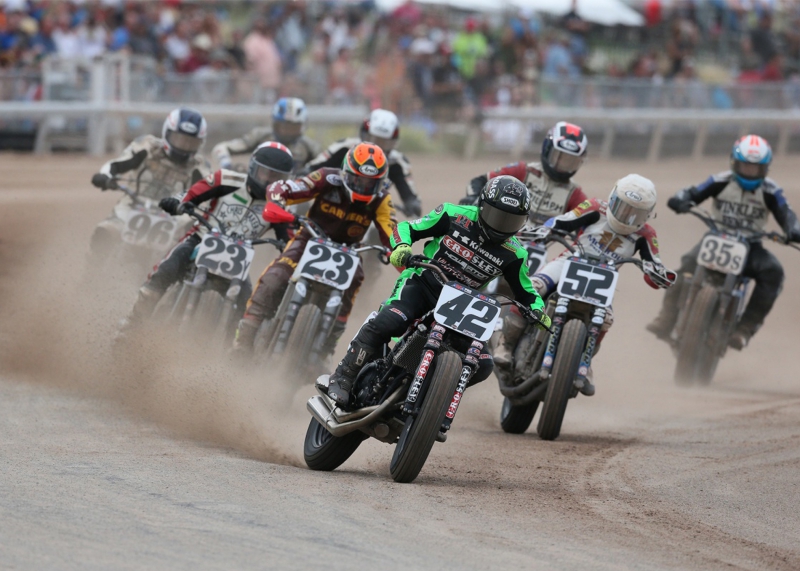 WEEDSPORT, NY (November 29, 2017) – American Flat Track has announced an 18-race schedule for 2018 with their first ever stop at Weedsport Speedway scheduled for Saturday, July 7.
America's original extreme sport, American Flat Track enters its 66th consecutive year of two-wheel competition this season with the championship once again launching during DAYTONA Bike Week on March 15 in Daytona Beach, FL.
Comprised of eight mile races, five half-mile races, three TTs, and two short track events; American Flat Track will visit Florida, Georgia, Texas, California, Arizona, Illinois, Kentucky, Oklahoma, and Ohio before arriving at Weedsport Speedway on July 7 for its second short track event of the tour.
The New York Short Track event at Weedsport on July 7 will be a part of an action-packed month of July at the 3/8 mile facility, which will be announced in detail along with the full 2018 schedule in the coming weeks.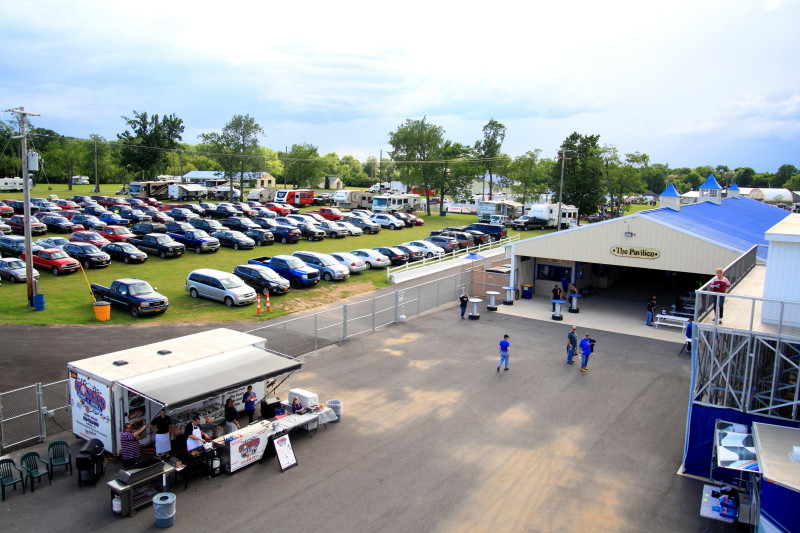 "Bringing in American Flat Track for 2018 goes hand-in-hand with our goal of bringing the best in short track racing, of all kinds, to Weedsport Speedway," said Weedsport Speedway promoter, Jimmy Phelps. "Our 2018 calendar is really shaping up with a great blend of divisions. Recent announcements from American Flat Track and the USAC National Sprint Car tour are great strides as we continue to diversify the action at Weedsport in hopes of bringing our fans the very best motorsports have to offer."
To learn more about American Flat Track visit online at www.americanflattrack.com.
For more information on Weedsport Speedway, visit online at www.weedsportspeedway.com, follow on Twitter @WeedsportSpdwy and LIKE on Facebook.
Interested in seeing your company listed in our press releases? Be sure to call Tana at the Weedsport Speedway office at (315) 834-3067 for sponsorship and advertising information.
About Weedsport Speedway: Purchased in 2013 by Al Heinke, Weedsport Speedway has returned to a real racers track, providing a complete venue for racers, their families and friends, and for the fans looking for motorsports entertainment. Officially opened for the first time on July 24, 1955 – the Weedsport Speedway 3/8 mile dirt oval has produced a legendary list of drivers and champions including Will Cagle, Danny Johnson, Bob McCreadie, Alan Johnson, Jack Johnson, and Dave Lape to name a few. Today the facility welcomes the best of the best in dirt short track racing from the Craftsman World of Outlaws Sprint Car Series to the Super DIRTcar Series Big Block Modifieds along with the DIRTcar 358-Modifieds, Sportsman, Pro Stocks, and more. While racing entertainment is the focal point, Weedsport Speedway has gone the extra mile in welcoming Weedsport Productions, which brings the facility full circle with a dedicated digital entertainment team for web, television, and on site screen usage.