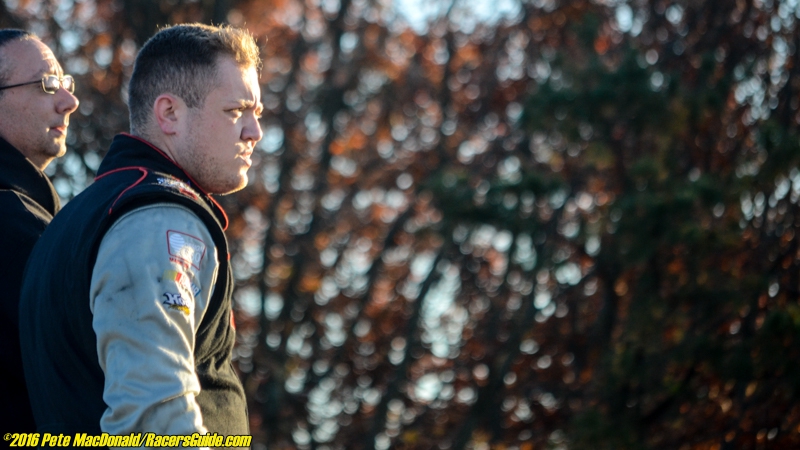 After A Career Season, Timmy Solomito Is Taking His Driving Talents To Turkey Derby
Story & Photos By: Pete MacDonald/RacersGuide.com
After winning the first four races of your NASCAR Whelen Modified Tour career and finishing a career best third in the season long points standings, with nine Top-5's and 11 Top-10s in 17 starts, how else would you want to end your season?
At Turkey Derby of course.
Long Islander Timmy Solomito who picked up wins in the Icebreaker at Thompson, his home track at Riverhead Raceway on Long Island, Seekonk Speedway and Monadnock Speedways in NWMT competition in 2016 will be in action this coming weekend in the 43rd Annual post-Thanksgiving festival of speed located at Wall Stadium located near Wall, NJ.
"This is something you always want to come and do", said Solomito. "Every win is the same whether it's on the tour or at a big event like this, its just something you always want to win."
Solomito only has a few starts on the 1/3' mile high-banks of Wall Stadium in Modified competition but has many laps in a Legend Car at the Jersey Shore facility.
When asked what track on the NASCAR Whelen Modified Tour Wall Stadium most reminded him of, Solomito replied, "It's kind of like a mini Bristol, but the turns are a lot tighter, you have the banking and the speed, its just really hard to get your car able to turn getting in when you're carrying so much speed."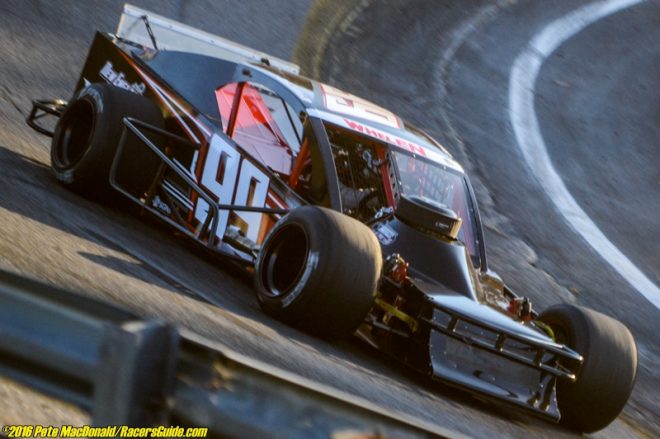 "The Natural" as he is known as will return to the NASCAR Whelen Modified Tour for 2017 with the Flamingo Motorsports No.16 owned by Chris Sanderson and headed up by Crew Chief Sly Saban for another title run. Solomito also is considering heading to New Smyrna Beach for Speedweek's come early February.
"The goal is like anything else, to come here and win. Whether we accomplish it or not we're going to put on the best show that we can for the fans and we'll see where we end up at the end of the day", expressed Solomito.
Keep an eye on the black-and-red No.99 this coming Saturday, Timmy Solomito could be one to spoil the party for many race teams.
I can be reached at racersguide@gmail.com or found on Twitter @PMacDonald51. Thanks For Reading!