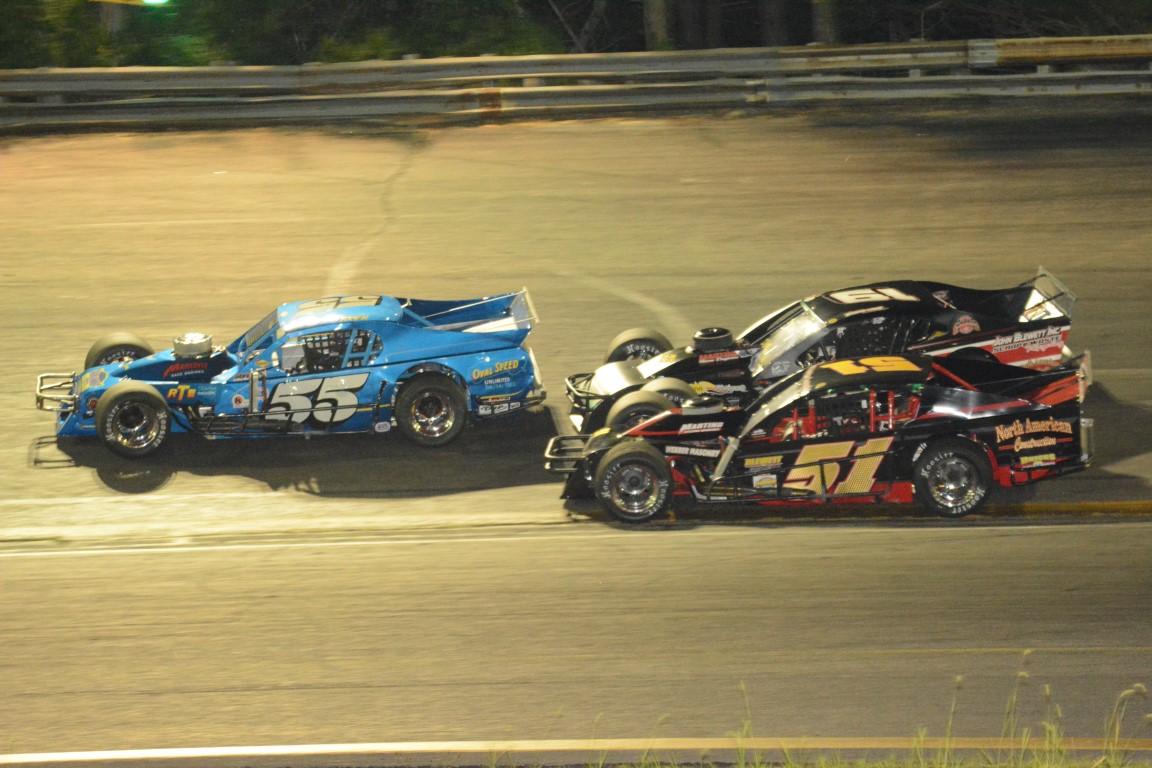 $5,105 TO WIN WALL STADIUM MODIFIED WOODY'S HIGH BANKS 105 THIS SATURDAY (AUG. 19)
Story By: Jeff Gravatt/Wall Stadium
Photos By: John John Lane/RacersGuide.com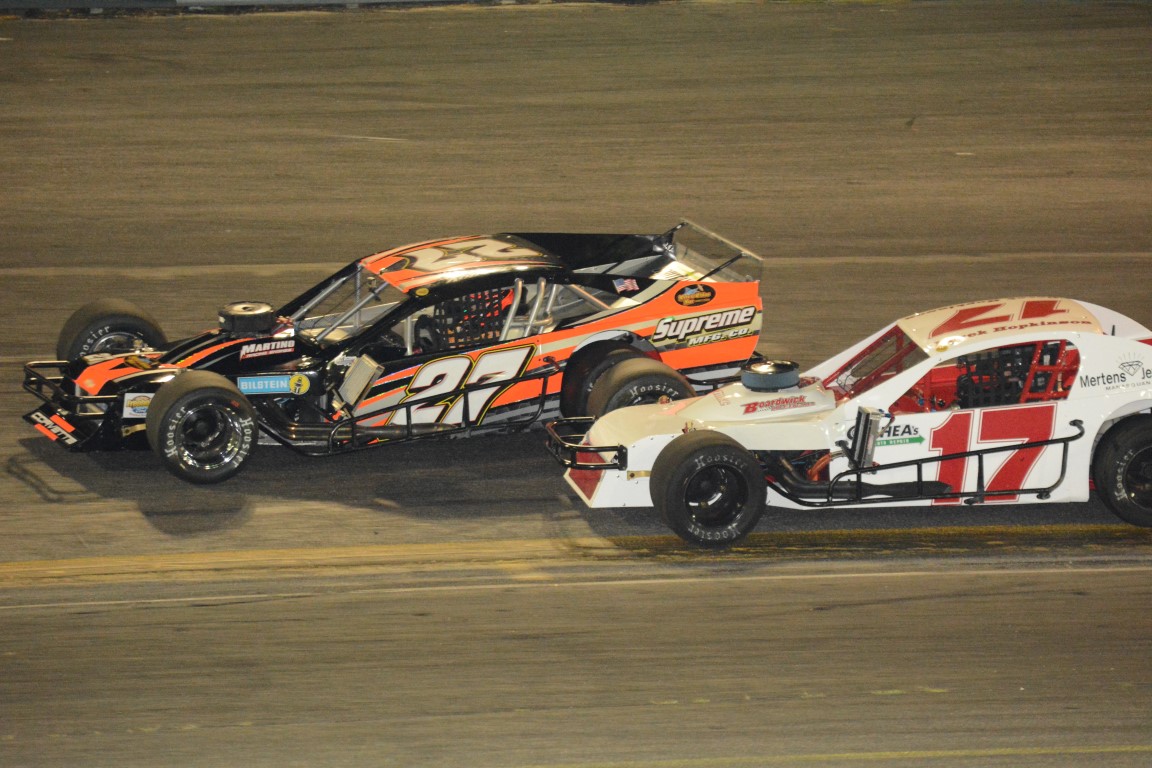 WALL TOWNSHIP, N.J. ~ The biggest payout of the summer season at Wall Stadium Speedway promises to attract a talent laden field of Freehold Ford Modified stock cars as the shore speedway presents the "Woody High Banks 105" this Saturday evening (August 19). Sponsored by Woody's Roadside Tavern at 105 Academy Street in Farmingdale, the event offers an astounding $5,105 to the winner!
Officials have announced that qualifying will begin at 5:45 p.m. Once qualifying for the Modifieds, O'Shea's Auto Repair Factory Stocks, Snap On Sportsman cars and Surfside Collision 4 Cylinder Stocks has been completed main event action will begin at 7:00 p.m.
The 105-lap format is attracting the attention of several racers in the Modified division. Defending track champion Steven Reed of Jackson and current point leader Jimmy Blewett of Howell are expected to be on hand for the big payday. Modified standout Danny Bohn of Mooresville, N.C. has also shown an interest in the big money race.
Local racers expected to see action include top drivers Andrew Krause of Holmdel, Eric Mauriello of Howell, Brick's Shawna Ingraham and Derek Hopkinson of Toms River. Also among expected local entries are 10-time track driving champ Chas Okerson of Freehold and Shaun Carrig of Little Falls.
The Modifieds are not the only racers in Saturday night's spotlight. The Sportsman cars and the Factory Stocks are each set for a 25-lapper and the 4 Cylinder Stocks have two 25-lappers planned.
Saturday's schedule will see the competitor pit area open at 1:00 p.m. Regular practice will start at 3:00 p.m., while spectator seating will open at 5:00 p.m. Qualifying starts at 5:45 p.m. with main events to follow.
Wall Stadium Speedway is located on Route 34 in Wall Township, N.J., just one mile north of Garden State Parkway exit 98 and Interstate 195 exit 35B. More information can be obtained by visiting www.wallspeedwayracing.com. The speedway hotline number is 732-681-6400 and email address is CKMotorsports@aol.com.