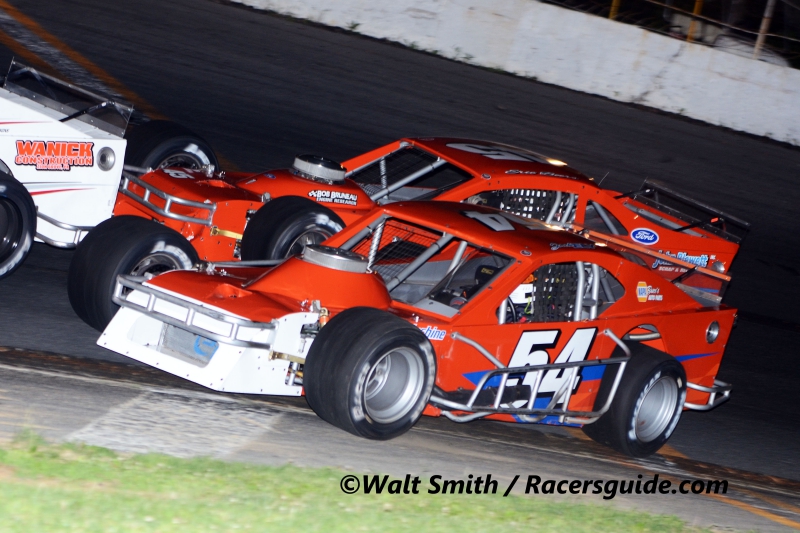 $10 General Admission night July 22 at Mahoning Valley Speedway
Story By: Dino Oberto/Mahoning Valley Speedway
Photos By: Walt Smith/RacersGuide.com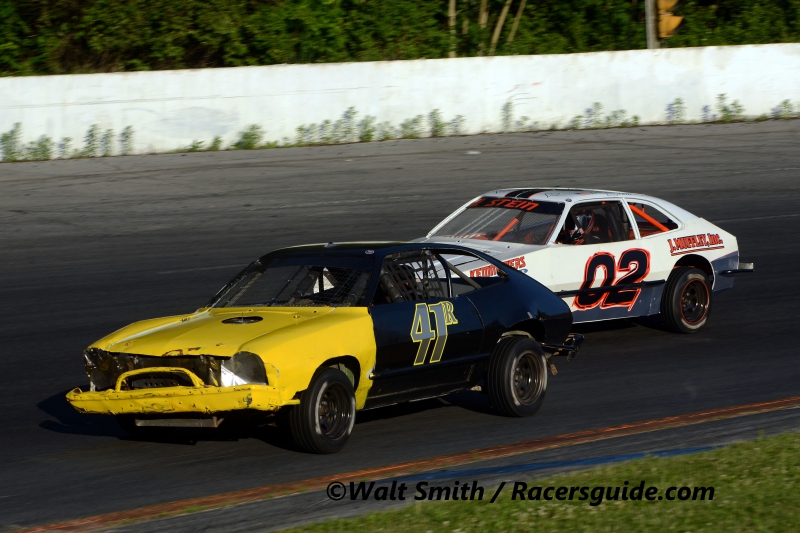 (LEHIGHTON, PA. 7-11-17) Mahoning Valley Speedway promoter Floyd Santee has always had the best interest at heart for his fans and race teams. He strives to present a good, quality program but knows that there are times when a race promoter must take that extra step to show appreciation for the support that comes their way each week.
To show his thanks, Santee is cutting back the grandstand gate admission on Saturday, July 22 to $10 for a six division show. It's a $4 saving that Santee knows can go a long way, especially for at track such as Mahoning Valley which is very family oriented.
The $10 night of racing will include regular features for the Modifieds, Late Models, Street Stocks, Pro 4s and Hobby Stocks plus the Micro Stocks will be in action. The Dirt Mods will have that night off.
Main gates open at 5:00 pm with racing beginning at 7:00 pm.
Santee is also having a second $10 night with the same line-up on Saturday, August 19.
The coming Saturday evening, July 15 will be a regular six division show for all track classes. There is also a Kids Design and T-Shirt Contest sponsored by Rick and Stephanie Reichenbach.
This contest is open to kids 12 years and under and feature three age groups: 4 & under, 5 -8, 9-12.
Only white T-shirts are allowed to be used for the contest. Artwork must be original – no pictures or iron on. (Designed by child and only the child. One entry per child.) Parents may assist children 1 year old and younger. Design your T-shirt with striking eye catching designs fabric paint, fabric markers.
Please attach a piece of paper with the child's full name and age. With shirt on a hanger to be hung for spectators viewing and judging. Artwork must consist of designs that could be placed on the front or back of a youth t-shirt that captures your favorite driver at Mahoning Valley.
The T-shirt entries will be judged by colors, creativity, neatness and overall effect. Top 3 in each age group will be awarded a prize. There will be one (1) overall winner.
Any questions regarding this contest please contact Mahoning Valley Speedway Kids Coordinator Karen Geist Bortz.
Mahoning Valley Speedway will close out the month of Saturday, July 29 with a 40-lap/$400-to-win main event for the Hobby Stocks
For additional information log onto www.mahoningvalley-speedway.com or on Facebook at Mahoning Valley Speedway.