WINDOM SIGNS WITH TUCKER-BOAT FOR 2020 USAC MIDGET SEASON
Story By: Richie Murray – USAC Media
Photo By: Dan DeMarco/RacersGuide.com
Indianapolis, Indiana (December 13, 2019)………Two-time USAC National champion Chris Windom will compete for Tucker-Boat Motorsports on the full USAC NOS Energy Drink Midget National Championship schedule during the 2020 season.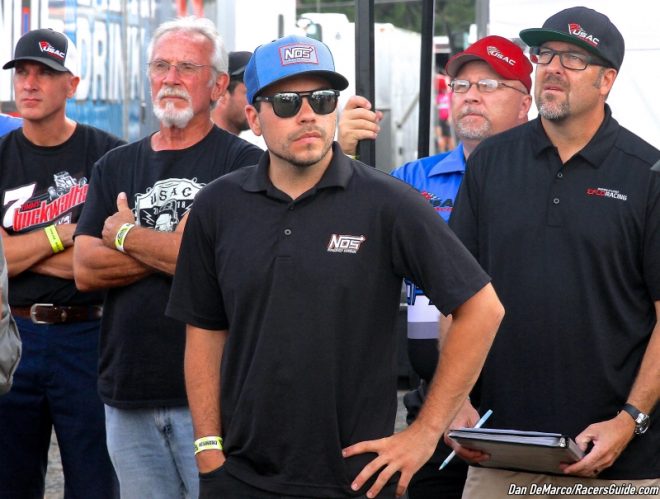 Windom's 2016 Silver Crown and 2017 AMSOIL National Sprint Car titles have him just one USAC NOS Energy Drink Midget National Championship shy of becoming the seventh USAC Triple Crown champion to have won all three National series titles in his career, which would join him with Tony Stewart, J.J. Yeley, Pancho Carter, Dave Darland, Jerry Coons, Jr. and Tracy Hines.
The Canton, Ill. native, who now resides in St. Louis, Mo., believes Tucker-Boat Motorsports provides him with an opportunity to become the next in that group.
"They run a top-notch operation," Windom said. "They pay close attention to detail, as does everyone at the top of the midget standings, but I just felt like I've always gotten along great with Chad, and at this point I'm at in my career, this is the right move for me."
Windom arrives at Tucker-Boat Motorsports following a successful 2019 campaign with Clauson/Marshall Racing with whom he collected his first two career series wins at Lawrenceburg (Ind.) Speedway and Pennsylvania's Grandview Speedway. Following the season, Windom and CMR parted ways. The free agent driver then scoped out the possible landing spots and a deal was made with Tucker-Boat to step into a full-time ride.
"I have nothing bad to say about anybody at CMR," Windom stated. "We had a great year, and without Tyler having a record setting season, I think we would've been battling for a championship. I have nothing but good things to say about all those guys there. They definitely worked their butts off to give me a great car all year, but once I left there, I felt this was the best opportunity out there to go to."
With primary sponsorship from NOS Energy Drink, Windom takes on the role for a team which won two events in 2019 with two different drivers, team owner Chad Boat at Pennsylvania's Path Valley Speedway Park and with Gio Scelzi at Placerville (Calif.) Speedway.
"I've had the opportunity to race with Chris for a long time," Boat recalled. "We've both been around USAC and done other types of racing and I think we'll complement each other very well. I think, as a driver, I have an understanding of what he'll need in the car. We definitely have high expectations for the team that we can go out and compete for wins every night."
The 2020 season openers for the USAC NOS Energy Drink Midget National Championship and the USAC AMSOIL Sprint Car National Championship begin in February at Bubba Raceway Park in Ocala, Fla. Midgets hit the track for practice on Feb. 6 with two full nights of racing to follow on Feb. 7-8. The sprints take their turn the following week with practice on Feb. 12 and three-straight nights of full racing programs on Feb. 13-14-15.