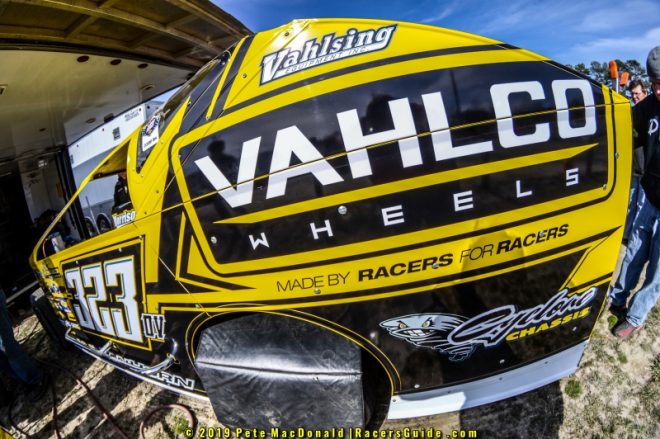 VAHLCO Wheels Signs On as 'Blast at the Beach' Title Sponsor as MAV-TV Cameras Invade Georgetown Speedway
Story By: Brett Deyo/SSTS
Photos By: Pete MacDonald/RacersGuide.com
GEORGETOWN, DE – It's a late-summer tradition auto racing 'must-see' on Delmarva.
Since August 2014, the 'Blast at the Beach' has evolved into one of the most anticipated dirt Modified events in the First State featuring the traveling stars of the Bob Hilbert Sportswear Short Track Super Series (STSS) Fueled By Sunoco at the historic Georgetown Speedway.
The 2019 edition is on the horizon Tuesday, August 27 and VAHLCO Wheels has signed on as title sponsor for the second consecutive season.
The cameras of MAV-TV will be on location at the Sussex County half-mile recording the VAHLCO Wheels 'Blast at the Beach' event for national broadcast.
Based in New Egypt, N.J., VAHLCO Wheels are "made by racers, for racers" with the ultimate goal of providing the highest-quality products. VAHLCO produces complete lines of 10-inch Micro-Sprint, 13-inch Midget, 15-inch Sprint Car and 15-inch Wide-5 wheels. VAHLCO has added a line of purpose-built wheels for the drag racing market.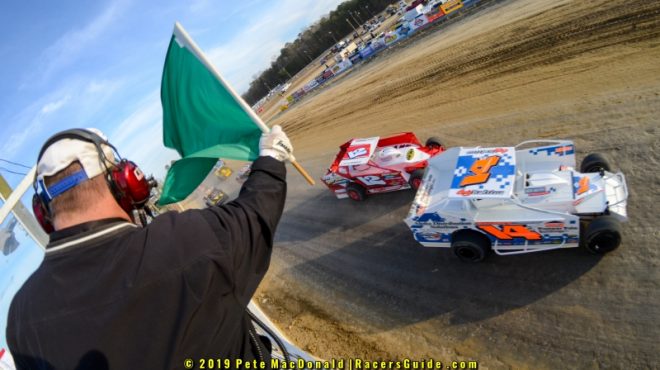 Building racing wheels for customers is VAHLCO's singular purpose. VAHLCO lightweight racing wheels are a top choice for competitive race teams across the globe.
VAHLCO can also complete custom orders. If something isn't on their website at Vahlco.com, they may be able to create a wheel for that application.
VAHLCO is an authorized dealer for the DKM Chassis brand.
VAHLCO is managed by noted dirt Modified racer and Short Track Super Series contender David Van Horn Jr.
To learn more about VAHLCO, contact the office at 609.758.7013 or visit www.vahlco.com.
The 'Blast at the Beach' is headlined by a 35-lap, $6,000-to-win STSS Modified event, Round No. 7 of the Velocita-USA South Region presented by Design for Vision and Sunglass Central. Tenth-place offers $1,000, with $400 to take the green flag amidst a slew of special awards and bonuses.
Also on the docket: STSS Crate 602 Sportsman (20 laps, $1,500 to win), Delmarva Chargers (12 laps) and Delaware Super Trucks (12 laps).
Gates in the pits open at 4 p.m. Grandstand gates are unlocked at 5 p.m. Hot laps are slated for 6:20 p.m., with racing at 7:15 p.m.
Adult admission is $22. Seniors (ages 65 and up) and Students (ages 13-17) pay $20. Kids (9-12) pay $10. Children 8 and under are FREE.
Pit admission is $35 for Adults (ages 35 and up), $10 for Kids (ages 6-12) and Children 5 and under pay $2.
A rain date for this event is planned for Wednesday, August 28 if needed.
Georgetown Speedway, originally constructed by Melvin L. Joseph in 1949, is located at the intersection of Route 113 and Speedway Road in Georgetown, Del., just miles from the Delaware beaches and less than a 40-minute drive from Ocean City, Md.
A website is live for the speedway at www.thegeorgetownspeedway.com. Like Georgetown Speedway on Facebook, follow @thegtownspdwy on Twitter, e-mail georgetownspeedway@gmail.com or contact the speedway hotline at 302.563.GTWN (4896).