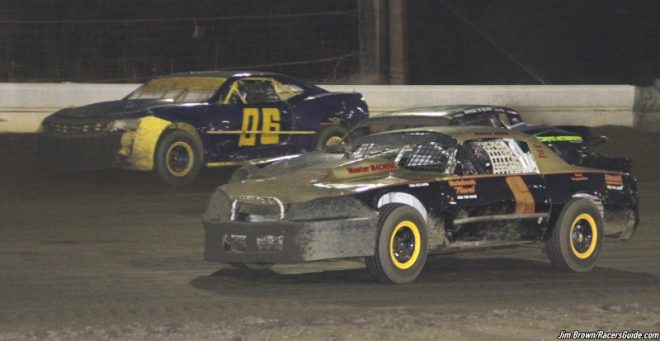 SUNBELT RENTALS TO SPONSOR BRIDGEPORT'S OUTLAW STOCKS IN 2019
Story By: Deb Smith/Bridgeport Speedway
Photos By: Jim Brown/RacersGuide.com
The Bridgeport Speedway is pleased to welcome Sunbelt Rentals of of Swedesboro, New Jersey as the Division Sponsor of the Outlaw Stocks this season.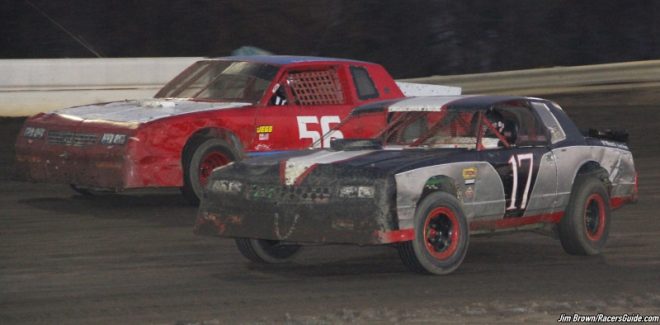 Sunbelt Rentals is one of the largest equipment rental companies in North America. From their more than 825 locations, they are paving the way to serve the varied needs of their customers. From front end loaders, lifts and back hoes to power washers, generators and woodsplitters, Sunbelt Rentals is paving the way to serve all of the needs of their customers, as varied and they may be.
Sunbelt Rentals hopes to reach the small contractors and local homeowners at the Bridgeport Speedway by fulfilling their equipment needs.
Sunbelt Rentals supports their customers with solutions to any project. From the small projects to the industrial giants, planned and unplanned, Sunbelt Rentals is there to provide the equipment needed.
With the start of the 2019 season just around the corner, the Sunbelt Rental Outlaw Stocks will join the Spirit Auto Center Big Block Modifieds and the South Jersey Overhead Doors 602 Crate Sportsman as they three regular divisions featured at the Bridgeport Speedway. The Outlaw Stocks are Bridgeport's full fender division. They provide many thrills on any race night with their three wide racing and fender rubbing excitement.
All three divisions will be featured in Bridgeport's Season Opener on Saturday, March 30th for the running of the 60 Over Special – the Doug Hoffman Memorial Race.
For your equipment rental needs, you can visit Sunbelt Rentals at 223 Paulsboro Road in Swedesboro, NJ or by calling (856) 467-9555.