Several Top Stars Expected for Spring Break Shootout at Utica-Rome on Sunday Night, April 13

Story By: John Tiff Jr./Utica Rome Speedway
Photos By: Jeff & Matt Clemons/RacersGuide.com
VERNON, NY – It officially time to kick-off the 2019 racing season at the Utica-Rome Speedway. This Sunday, April 14, the Spring Break Shootout featuring the DIRTcar Big-Block Modifieds, DirtTrackDigest.com DIRTcar 358 Modifieds, Broedel Fuel Group DIRTcar Sportsman as well Ted Body's Shop DIRTcar Pro Stocks takes to the half-mile.
Several of the biggest stars in Modified racing have indicated their intention of being in the pits on Sunday night. Matt Sheppard recently swept the weekend to earn over $20,000 at Grandview and the Orange County Fair Speedway. He's a former champion at Utica-Rome and one of the best in the Modified ranks at the historic facility. He let track management know he'll be vying for one of the top prizes on Sunday.
The Halmar Racing team Facebook page recently posted Stewart Friesen's intent to race in both the big and small-block Modified division on Sunday. Friesen is the all-time winner in the Modified ranks. He'll look to add to that total Sunday while also vying for $4,000 in overall winner's prize money.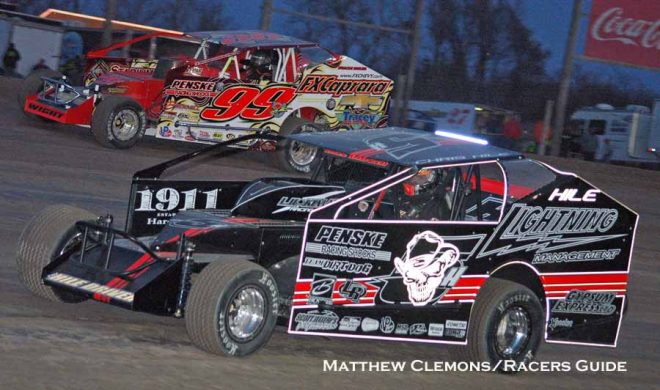 Others that have shown interest include Erick Rudolph who has both events listed on his website. Defending champion Billy Dunn also indicated during the off-season that he plans on being in attendance. Alan Johnson has let the speedway know he'll be in attendance as will former Albany-Saratoga track champion and runner-up point finisher last year Marc Johnson. Mike Trautschold, Mike Maresca, Jack Lehner and a host of others took to the speedway on Sunday to get practice while preparing for the season. Several drivers from Quebec have made inquiries to the speedway as they look to get a head start on their season as well. A healthy field is expected in both Modified divisions.
The big-block Modified feature is set for 30-laps with $2,500 going to the winner while the small-blocks will have their own 30-lap feature paying $1,500 to win. The Sportsman and Pro Stocks will each have a 20-lap feature event during the evening.
Gates open at 3:30pm with the heat races beginning promptly at 6pm for the Spring Break Shootout. Adult general admission for the opener is set at $20 with seniors/military members/students 17-18 just $18 while kids 16 and under are free.
If you can't make it to the track on a Sunday night you can catch all the action on DirtTrackDigest.tv from each event throughout the 2019 racing season. Sunday's event is a DTD Tv Xtra event featuring a lap counter, running order as well as multiple camera angles.
Those looking for information about the upcoming season at Utica-Rome Speedway can like us on Facebook at Utica-Rome Speedway, find us on Twitter @UR_Speedway or on the web at www.uticaromespeedway.com.