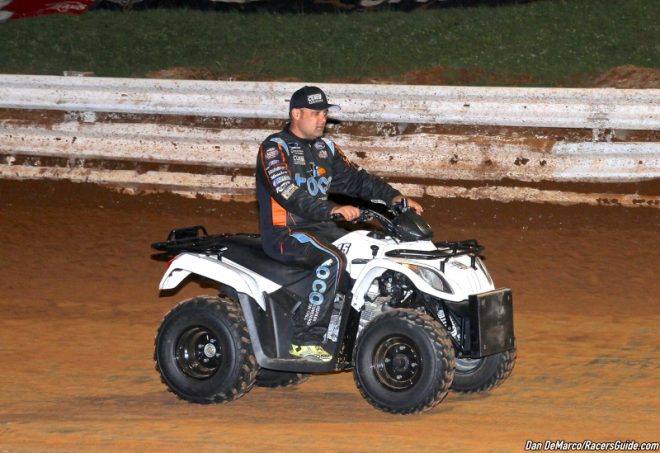 Loss of 2019 championship not changing Schatz's competitive nature
2019 was a learning year for Schatz who went through changes on and off the racetrack
Story By: Nick Graziano/WoO
Photos By: Dan DeMarco/RacersGuide.com
CONCORD, NC – Nov. 20, 2019 – Donny Schatz experienced several highs and lows on and off the track in 2019. Some changed his view on life, but none have changed who he is or his desire to win.
After a stretch of winning five championships in-a-row – and collecting at least 20 wins each year – the 10-time World of Outlaws NOS Energy Drink Sprint Car Series champion lost the 2019 championship by four points to Brad Sweet – the closest championship battle in the Series' history.
The loss isn't fueling his quest to win the 2020 championship, though.
"I'm not fueled by anything someone else does," said Schatz, of Fargo, N.D. "I don't need that sort of motivation. I don't need to race out here, I love racing out here. I've won everything I've wanted to win. I'm going to come back and just try to be competitive and do it again. That's what motivates me.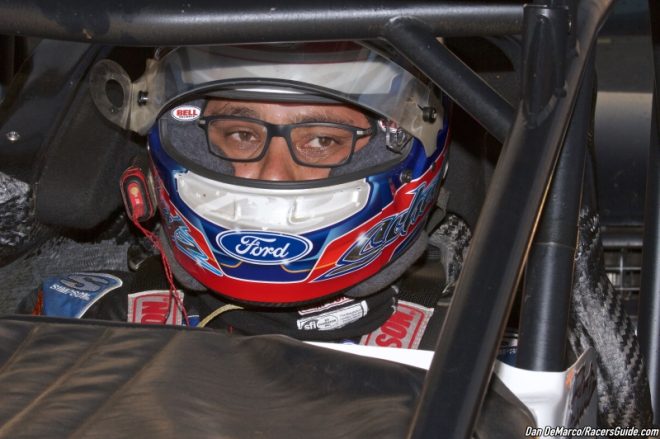 "Losing. Winning. Neither one of them put me in one bad spot or good spot. It doesn't define me. I've probably let it define me over time. I can tell you I've learned a lot this year on a personal side of things. You know what, at the end of the day, this isn't the most important thing in this world. That's been good for me to learn. I still love what I do, don't get me wrong. I still want to race here until they shove me in a box. But I just take a little different approach at it now."
Schatz was in a crash while racing a Sprint Car in Australia last year and he said, at the time, he thought 2018 couldn't get any worse. Four days later he woke up to a phone call that his dad had cancer.
Schatz admitted there were probably times the lows affected how the team operated. However, they're behind him now.
"Yeah, it's been a tough year but what doesn't kill you makes you stronger," Schatz said. "And cancer hasn't taken my dad, so I'll be stronger and so will he."
This year was still a consistent year for Schatz and his Tony Stewart/Curb-Agajanian Racing team. He won 11 races – now only six wins away from his 300th career win. Collected 48 top-five finishes – 35 of them podium finishes (most of the year). Finished outside the top-10 seven times in 72 starts. And won the most Drydene Heat Races and DIRTVision Fast Pass Dashes.
One positive from 2019 that Schatz is looking forward to continuing next year is having the new Ford FPS 410 engine – which his former crew chief Ricky Warner helped develop. In seven races with the new engine, Schatz won two races and collected six podium finishes. He'll have the Ford for the entire 2020 schedule.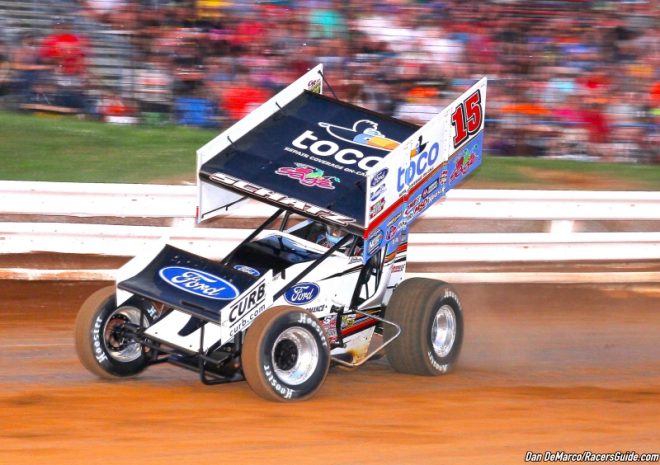 "Right now, I have all the faith in the world what's happening with that motor," Schatz said. "It's actually helped us in this championship fight. But it did cause us to neglect what was going on with our other stuff because we didn't know what the timeline was. It is what it is. It's business. It's just like any other thing you do. Tony (Stewart) always makes the right calls. He's a great leader. He knew when it was time. He made the right decision."
He added that initially Warner was not happy about being moved from his crew chief role to helping develop the engine – a decision Schatz had a hand in. It created bad blood between the two, however that's faded now. "I think [Warner] realized we wouldn't be in this position without him," Schatz said.
Even though Sweet beat Schatz for the 2019 title, Schatz said that doesn't change their relationship. He may not call Sweet to go out for a beer if he's in town, he joked, but called his competitor a friend.
He gave an example from 2018 when after a race at Federated Auto Parts Raceway at I-55 he offered Sweet a ride in his plane to Knoxville, Iowa for the upcoming Knoxville Nationals. Sweet accepted and then went on to hold off Schatz for his first Knoxville Nationals victory. A year later the same scenario arose. Schatz, again, offered Sweet a ride.
"He goes, 'Well I didn't think you'd want to go.' I said, 'You think because we're racing for a championship that I'm going to change the way I am?' I mean, I'm good at being an asshole, but I'm not that good at being an asshole," Schatz said with a smirk. "So, I gave him a ride again. He sat up front with me. We got a selfie together. There's a lot of respect there between us."
Schatz isn't upset with his 2019 season, however, he'd "like to be happier," he said. That hasn't changed his desire to win. It's always there.
The World of Outlaws NOS Energy Drink Sprint Car Series will begin its 2020 season Feb. 7-9 at Volusia Speedway Park in Barberville, Fla. for the DIRTcar Nationals presented by Bozard Ford.