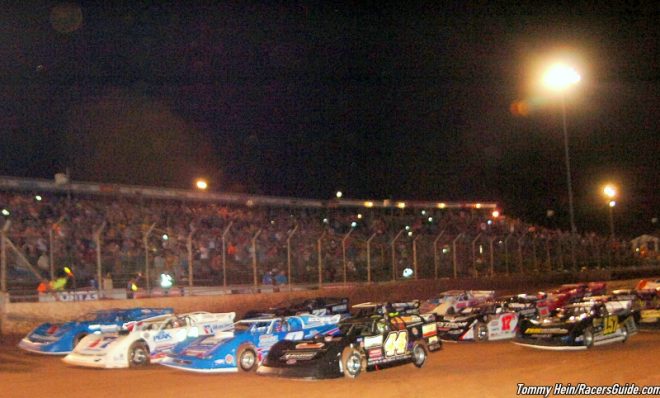 FIRECRACKER WEEKEND ON THE HORIZON
Lernerville gets set to host the 13th edition of this exciting event
Story By: Jordan DeLucia/WoOLMS
Photos By: Tommy Hein/RacersGuide.com

Lernerville Speedway. The full pit area. The charity kickball game. The fans, full of patriotism. The party and concert. And, of course, "The Most Powerful Late Models on the Planet."
It's almost time for the Firecracker 100.
Last year, Michael Norris and Chris Madden each picked up a preliminary feature victory before Madden scored a $30,000 payday in dominating fashion to claim his first Firecracker 100 championship.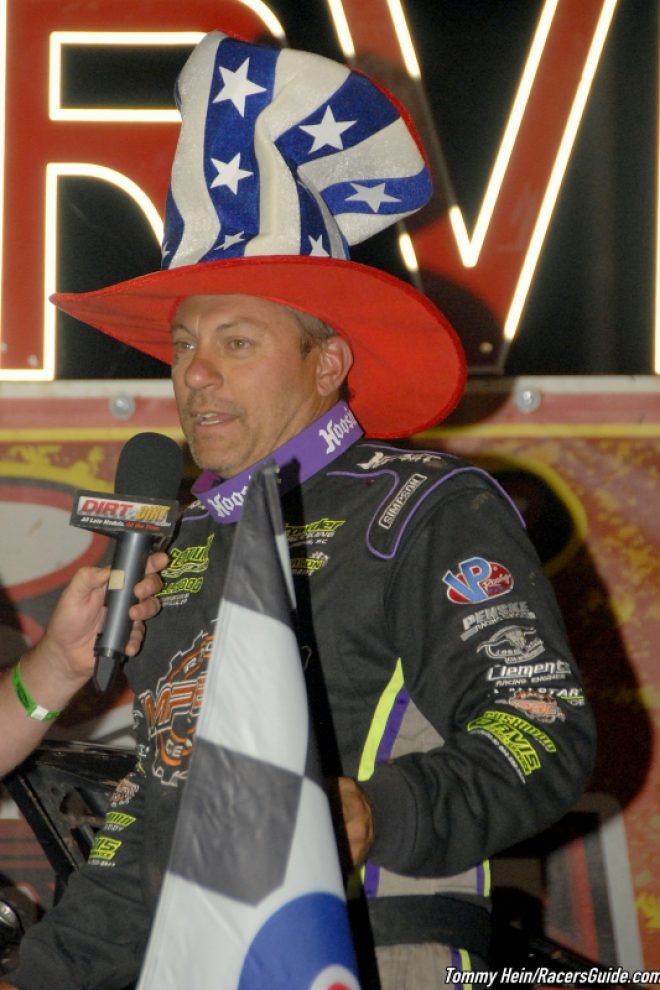 At the time, it was Smokey's fourth win of the season as the pilot of the Barry Wright Race Cars house car. In Victory Lane, Madden said that weekend was the first time that season the team had brought one of Barry's cars to Lernerville, and they just needed to get 100 laps under their belt. By the time Saturday night's finale was over, Madden had led a total of 120 laps around the track and bested the field twice over a three-day period. Expect the defending champ to back up that stellar performance this year, as he is hungry, more now than ever, to get a win with the Outlaws in what would be his first since Selinsgrove Speedway last season.
Another seasoned veteran of the tour who's no stranger to success at Lernerville is Shane Clanton. The 2010 Firecracker 100 winner also picked up a preliminary feature win in 2015, but he hasn't been able to get back to victory lane at the Sarver, Pa. track since. But this year, with he and Madden's new partnership driving Capital Race Cars, things are different. And "The Georgia Bulldog" is ready for his experience to pay off once again.
"We should have won it in 2015," Clanton declared. "We had the best car and just ran second to Rick Eckert. Hopefully, we can make the right adjustments this year and be up front."
Clanton has a long history with Lernerville, visiting the venue every year with the World of Outlaws since his debut on tour in 2005. And it still stands as one of his favorites.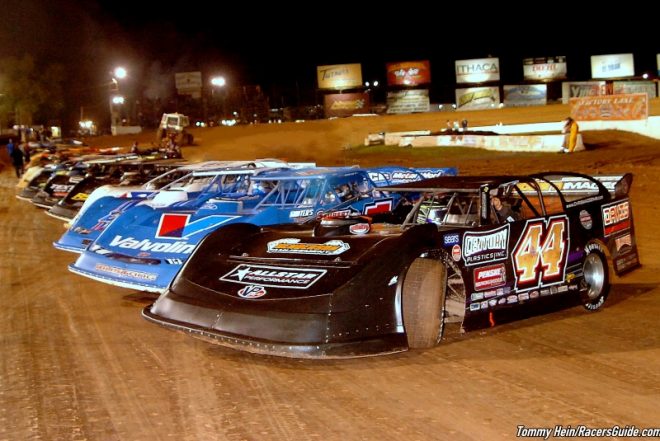 "The first time I went there, I thought it was one of the coolest places," Clanton said. "Overall, it's just a fun atmosphere, the whole weekend. If you like going to a certain place and you have fun, I find you generally have success there."
2014 was quite a magical year for three-time Series Champion Darrell Lanigan, as he dominated the World of Outlaws circuit by stacking up a then-unprecedented 17 feature wins in a single season. Two of those wins came on Firecracker weekend, which stand as his only two wins there. He, similar to Clanton, is awaiting his experience to pay off, as he'll chase his second Firecracker 100 title this June.
"It's a neat place to go to and a nice place to race at," Lanigan said. "The racing's three-four-wide all night long. Plenty of fans, plenty of activities and things to do around the event, so I really enjoy going there."
The field takes the green flag in the 13th annual Firecracker 100 in just three weeks' time, June 20-22. Tickets are on sale now at worldofoutlaws.com/tix or by calling 844-DIRT-TIX.